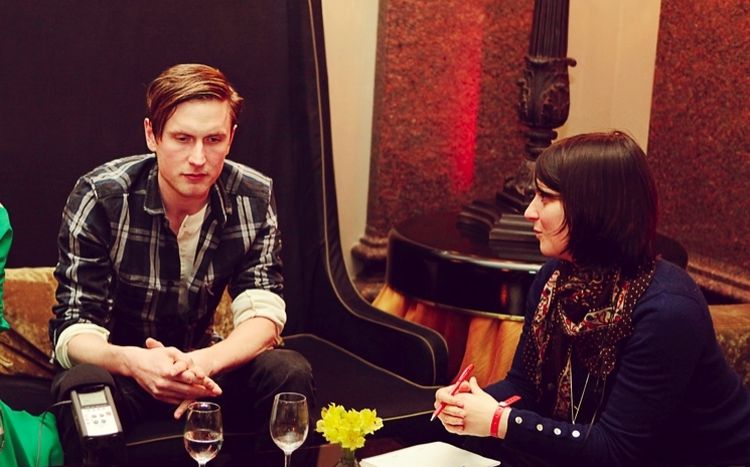 Mikkel Boe Følsgaard: 'Mads Mikkelsen advised me to do more theatre'
Published on
In 2012 the Danish actor scooped the 'silver bear award' at the Berlin film festival for 'best actor' in 'A Royal Affair', a Mads Mikkelsen vehicle which also scooped an oscar nomination for best foreign film. The 28-year-old has more than arrived on the European and international film market
cafebabel.com: Mikkel, how did you first real success with a Danish historical drama feel?
Mikkel Boe Følsgaard: I only recently graduated from the Statens Teaterskole in Copenhagen, so two days after winning the silver bear award in Berlin, I was back to film school!
cafebabel.com: What's changed for you since the last Berlin film festival you attended?
Mikkel Boe Følsgaard: I am much more in the spotlight this time around. Last year I could hide myself behind the crew of A Royal Affair (2012). But I do love the festival; everytime I am here I win a prize, and I like that of course! But it's not the sole reason that I became an actor.
cafebabel.com: So why did you become an actor?
Mikkel Boe Følsgaard: I want to tell stories and play characters which could captivate audiences. I want to touch people through the people I play. I don't really care whether that means being in a science fiction film or a movie about Vikings or history in general – I am mainly fascinated about the story.
cafebabel.com: Who are your acting influences?
Mikkel Boe Følsgaard:Daniel Day Lewis (the British actor who scooped his third Oscar in 2013 for his acting – ed), Leonardo Di Caprio and Brad Pitt are actors who don't only try to be someone else, but who really become those other people on the big screen. My mentor is Mads Mikkelsen (who won the European film prize in 2011); he advised me to keep going with theatre, because that way it forces you to act in a story from the beginning until the end. The procedure isn't as hacked up as it can be in feature filmmaking.
cafebabel.com: Would you be happy to hit hollywood?
Mikkel Boe Følsgaard: Of course, were the opportunity there!
cafebabel.com: Would you have a language problem?
Mikkel Boe Følsgaard: Of course if I were to shoot in English I'd have to spend longer on my accent and pronunciation. But as actors we are citizens of the world; we have to learn other languages should the role demand it. I would learn piano too if the screenplay required it. I feel different when I am speaking another language, and that has to be relayed to the viewer.
cafebabel.com: Has being selected one of the top ten 'shooting stars' or young European acting talents of the year at the Berlin film festival helped you?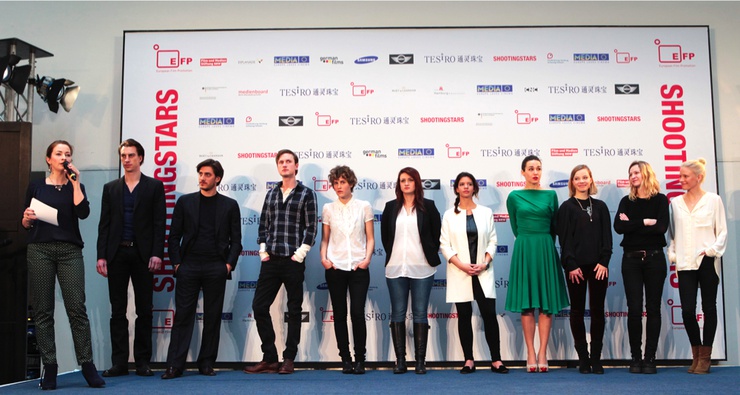 Mikkel Boe Følsgaard: Daniel Craig won it… that's enough motivation for me! It's always a question of luck. You can be as good as you want to be, but you always need that little shove of luck or the will to make that luck happen yourself.
Images: © Katarzyna Swierc for cafebabel.com at the 2013 Berlin film festival/ video (cc) vipmagazin/ youtube
Translated from Mikkel Boe Følsgaard: Schauspieler sind Weltenbürger