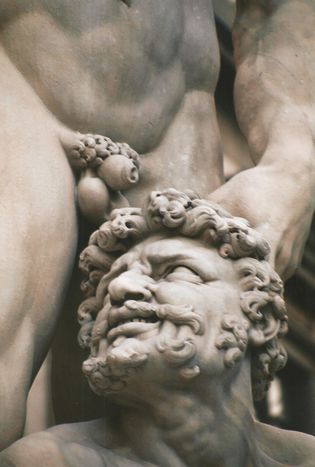 Micro-penis: men on verge of a nervous breakdown
Published on
At a 'New Men: Really?' conference at Dusseldorf University in February, the possibility of introducing a representative for male equal opportunities at the German government level was bandied about. It seems the modern man has no certainties left - not even between his legs
Men are on the verge of a nervous breakdown. And it's nothing new. Women have learned to successfully combine their careers with their kids, they study more and achieve better results, and have a more flexible approach to new technologies. They are also healthier, live longer and rarely break the law. Are we still calling them the 'weaker sex'?
Men's fears
That the stronger sex is now becoming weaker than the fairer sex is widely acknowledged. But it's getting worrying: in Europe men's fear of having a small penis is increasing, more and more look into the possibility of undergoing lengthening procedures and the consumption of Viagra is growing, sometimes to dazzle but mostly to try and make a good impression. Basically everything is increasing, except women's sexual satisfaction; ladies tend to be more demanding and uninhibited and who admit faking orgasms or to finding themselves compelled to find other partners.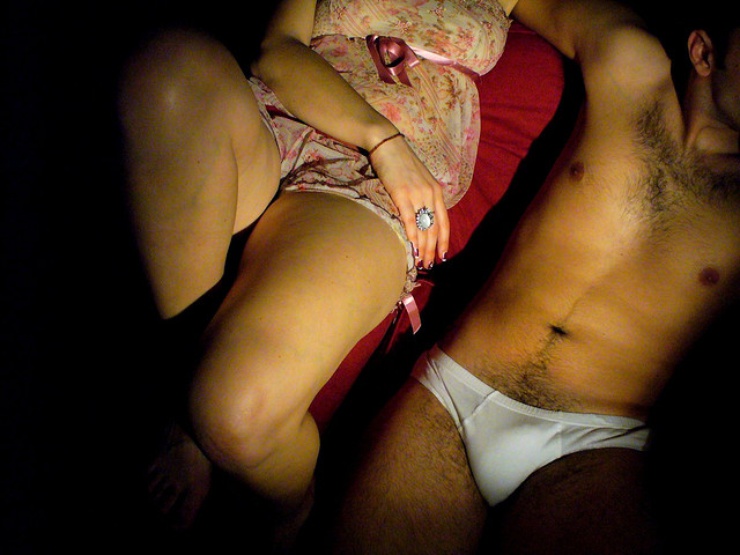 The facts are clear. During a European congress for urology which was held in Birmingham back in 2002, experts talked about an ever-growing phenomenon: at that time, men were increasingly worried about the size of their penises. It's a psychological problem as well as a physical one, according to research conducted by a group of experts at Careggi Hospital in Florence alongside other Italian and international institutions. The two year investigation studied sixty-seven men aged between 16 to 55 who had fallen in a deeply troubled and pessimistic state because of their dissatisfaction with their measurements. None of them actually turned out to have a penis below average. Their only affliction was the fear of not being able to 'measure up' to the situation under the covers.
Remedy number 1: scalpel
The fact remains that many more men decide to take action and chose to go under the knife in order to reinforce their belief in their own virility. 'Italians do it better,' Madonna once said. Now it seems to be only a long lost memory. In Italy in 2009, the requests for penis lengthening and enlargement procedures doubled amidst men in their late twenties. Giovanni Alei, president of the the Italian association for male genitalia surgery (Società Italiana di Chirurgia Genitale Maschile) confirmed these statistics to the daily La Repubblica. Just this year, the Sapienza University of Rome collected 300 requests alone. Astonishingly, men often have quite a few problems when it comes to relating with one another and not only when they have to deal with sexual intercourse. In fact, one of the most requested procedures is the one that allows the enlargement of a 'rested' penis: an extra size to feel more at ease when, say, showering with other men after a football match. 'If, magically, there were to be no more men on the face of the earth, women would give up on plastic surgery all together; men wouldn't,' opines journalist Maria Stella Conte in La Repubblica.
Remedy number 2: blue pill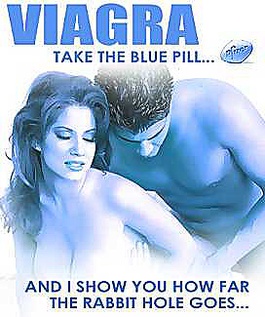 But since both sexes still survive on earth, men have decided to opt for Viagra indigestion - even when there is no need for it. Confirmation comes from the Italian society of andrology (SIA): perfectly healthy men in their twenties and mid-thirties continuously ask for pharmaceutical help in order to satisfy their partner. 'Many of these young men try to get hold of such medicines through the internet or by following the advice of non-experts,' explains SIA president Bruno Giammusso in another daily, the Corriere della Sera. 'By doing so they totally ignore the possibility of developing an addiction: if you decide to take the drug without any real reason and if you're not properly assisted, you may start thinking you are unable to do anything without it.'
Men change…so do women
Why are men so worried? The opposite sex is partly to blame, as women are changing. 'From adolescence on teenage girls know that size is every boy's weakness,' explains psycho-sexologist Gabriella Seghenzi. 'Unlike past generations, they now talk about it. They joke about it among friends, at times humiliating young boys.' More and more teenage boys end up talking to a psychologist because they think they are not adequately equipped. 'Boys are put more on the spot because sex is a subject that's discussed more,' continues Gabriella. 'Add to that the fact that the difference between sex and love is constantly emphasised. But the real innovation is that society today gives girls the right to ask for more, for a better performance, for an orgasm.' Seghenzi claims that teenagers are often too straightforward and aggressive in claiming what they want because of an old unresolved social stereotype that sees uninhibited girls as a bad lot.
'Society today gives girls the right to ask for more, for a better performance, for an orgasm'
That's the basic point. Women demand and they do it out loud - especially when they are dissatisfied. According to a News of the World survey in the UK, for example, 60% of 3, 000 interviewees admit faking orgasms and three-quarters admit using a vibrator to liven up their sexual routine. Another 20% further confessed sleeping with other men in the desperate attempt to try and find a moment of pleasure. That's what they call being honest. 'It's certainly better to be a man rather than a woman,' Chilean writer Isabel Allende once wrote in her book Eva Luna in 1987, 'because even the most wretched man will always be in charge of a woman.' Is that still true?
Images: (cc) main omnia_mutantur; man and woman VOLPE1981; Viagra Marco Gomes/ all courtesy of Flickr
Translated from Il maschio a pezzi: è questione di misure!