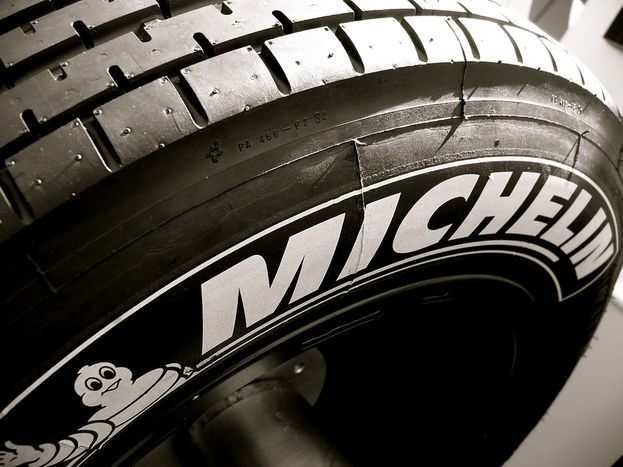 Michelin manufacturing 'malady': is recession causing flat tyres in France?
Published on
'The Auvergne region is what it is because of Michelin,' everybody assures you in Clermont Ferrand, home to Europe's main and the world's second largest rubber tyre manufacturer. With shares down by 4.62% in January 2009 amidst global falling demand, we feel the presence of the big giant in the small city
You don't need to walk for long through 'Michelin city' to see the white, plump Bibendum man waving proudly from shop windows and advertising boards. People wear T-shirts, hats and jackets with the company logo in the pubs and on the streets. One of the most famous world trademarks, the smiling 'Michelin man' was established in 1888, and represents Europe's biggest (by revenue) and the world's second largest tyre manufacturer.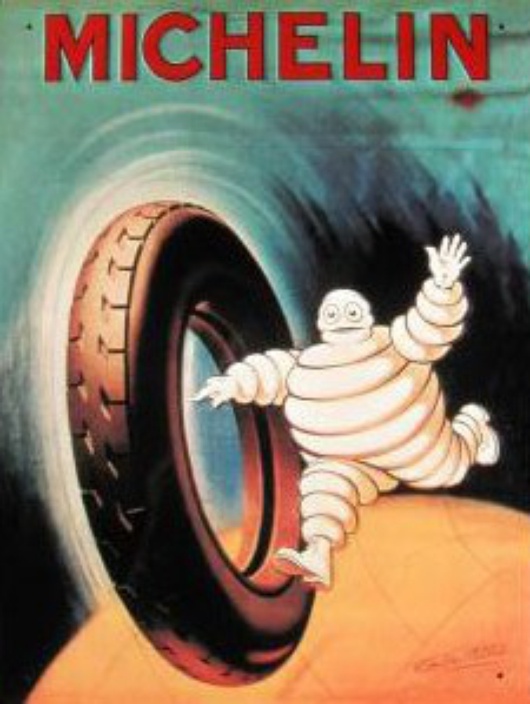 The group sells about 36, 000 products, including tyres, wheels and inner tubes, used on every known type of vehicle. Publications stimulate mobility, in such as road maps and travel guides. Michelin owns rubber plants and factories worldwide, employing over 30, 000 people in France. Michelin has even made efforts to promote 'green tyres'. Michelin tries to recycle worn-out tyres to reduce the consumed oil for the manufacturing process. Today, a big screen in front of main factory building in Clermont Ferrand numbers the carbon dioxide emissions that have been reduced since 1992.
Employees talk pressure
No point asking the smiling mute about the current economic crisis, so we turn to the Clermontois, who seem to have adopted the rubber man's easy-going worldview. Mr. X, a Michelin department manager, thinks twice about what he says so that there is room for misinterpretation. I'm warned several times how delicate is to talk about Michelin in the press, especially now. He calls it company loyalty; having devoted thirty years to the company, he is a true reflection of his employer's values. 'We don't feel any crisis,' he begins. 'People don't buy as many cars as before, but we'll always need tyres,' he says, so collected in his response that it slightly eases my determination to dig at what roots an economic 'Michelin malady' might have. 'Michelin can resist: oil is cheaper and there won't be mass unemployment in the short-term.' There is something about Michelin that makes its employees proud and thankful of what they do; Mr. X even comes to the interview in a shirt and jacket bearing the company logo.
The World Economic Forum led to a new project set to open in Serbia over the next eighteen months. But the media debates the car industry's future under one constant headline - 'recession'. Falling demand meant a significant cut back on operations worldwide in December, including extended shutdowns and in Stoke-on-Trent in the UK (which will halt production between February and April), Romania and Clermont-Ferrand and Cataroux, the latter affecting 500. Official press releases say that exceptional costs due to under-utilisation of capacity would amount to nearly 150 million euros in the fourth-quarter accounts. Are these preventive measures in time of crisis or just an excellent social system within Michelin? 'Production goes on 24 hours a day,' the manager continues. 'This is just short-term unemployment. There is no fear of a definitive shutdown. This is just an adjustment of production because of the crisis. Michelin prefers to make the workers take vacations than be fired; they are still paid!'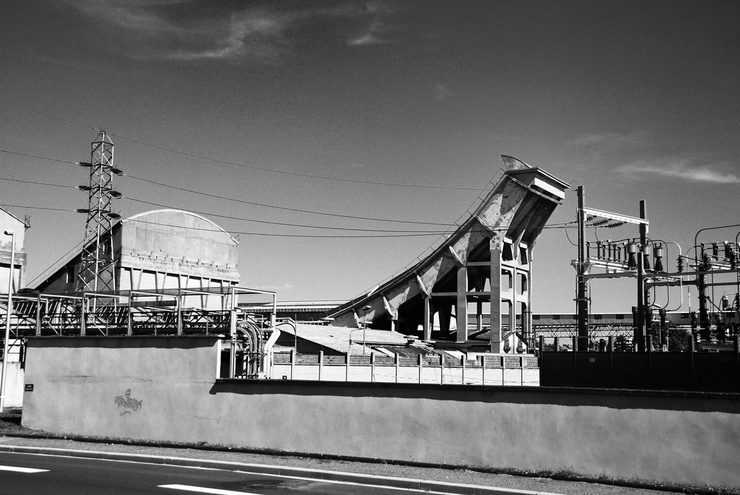 Plan Bs and June elections
Some might still see the colour of a pay slip, but others are fired without clear statements why. Michelin employees speaking from the trade unions are less infected with the cheering Bibendum syndrome and more realistic about their insecurity. 'Michelin is a big, stable company with a certain work security. However the crisis makes many afraid to lose their job. Before, we were less afraid.' An unclear future unites more employees in a union, who know perhaps that they will be the first casualties. 'We don't have a clear vision of tomorrow,' admits one union member. He has no plan B; if the worst happens, he says, he will only be out of a job temporarily. 'The best forecast we have for an end to the crisis is June.'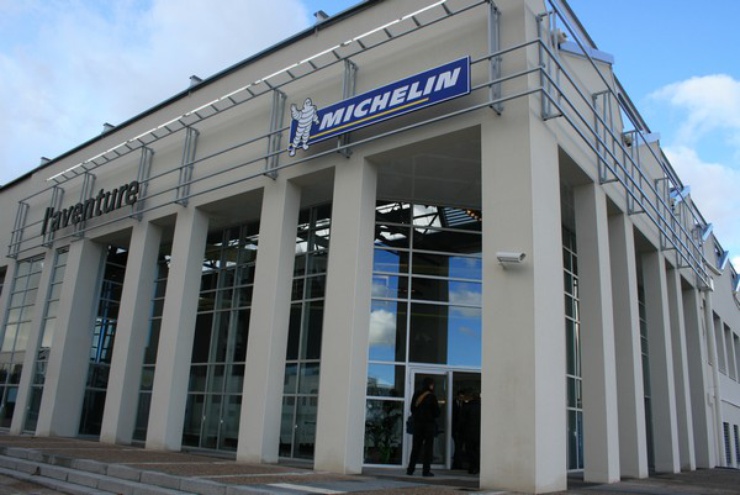 Which marks another important date, albeit on the political calendar. Speaking to both the manager and director of the schooling system for the bilingual children of overseas Michelin employees, I find they are more politically engaged than their younger colleagues and citizens. One young man who is part of the 'pro-European' breed says he will vote because he feels the economic recession in his jobhunt. 'In this time of insecurity, it's necessary to stay together in the EU. We can resist the crisis only if we are united.' But most of the students hanging out in a central pub don't know there are elections to the parliament this summer. Their arguments: 'never seen an MEP talking in the media', 'not sure what they would actually do to improve the present situation'. They don't know their local candidates either.
Many thanks to the cafebabel.com Clermont-Ferrand team - in particular Guillaume Bucherer and Fabien Champion