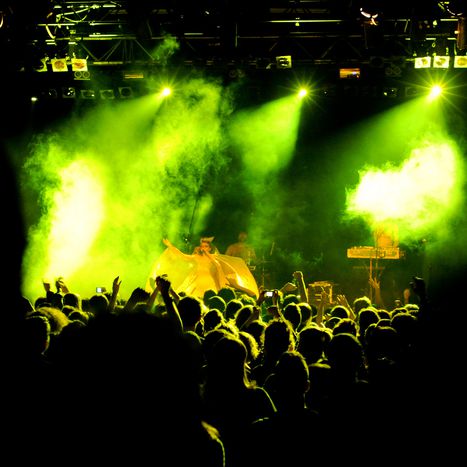 Mentality problems? Shutting down clubs in Paris
Published on
A meeting of politicians and concert organisers in France should impede the nightlife of the capital city from dying - the debate's missed the crux of the problem
On 4 May 2010 the French ministry for culture finally reacted and contacted the initiators of the Quand la nuit meurt en silence ('when the night dies in silence') petition, created in October 2009. Concert organisers and musicians asked for political support and more tolerance of their activities. According to the author of this communication, who recently founded the Nuit Vive ('Bright Night') blog, Parisian nightlife is knocking at death's door and must be saved. Her argument is mainly of an economical nature: bars and club owners can guarantee jobs, increase tourism and pay taxes.The petitioners definitely have a point. The survival of the economic sector is in danger, but the most important point of this correspondence falls short because, in Paris, the intolerant climate seems to measure itself against profit and deficit, as if quality of life was a business model.
If a young couple move into a flat above a club that has existed since 1865, and then continually report the club for excessive noise until it is forced to close as was the case with Bataclan, then it is about a social phenomenon, not an economical one. It is not about how costly rigging up the latest sound proofing equipment in an old building would be. It is also not about the astronomically high fines that accompany every complaint. It is about a mentality problem. For residents, their own comfort is more important than the rights of others to exercise their lifestyle. It is about openness, tolerance, and the willingness to discuss. It is about making public space equal, and defining the city as a place of sharing.
How the nightlife in Trieste, like in Paris, is affected
Paris needs a public discussion about what kind of society we want to live in, not about a possible profit increase in the entertainment sector. The planned trial should give reason to this, and not exhaust themselves with arguments over subsidies. Now, it is simply a matter of waiting and drinking tea until the planned rendezvous with the cabinet of the French cultural minister, Frédéric Mitterrand.
Image: Bataclan ©Kmeron/ Flickr
Translated from Party in Paris - Menschlichkeit statt Marketing