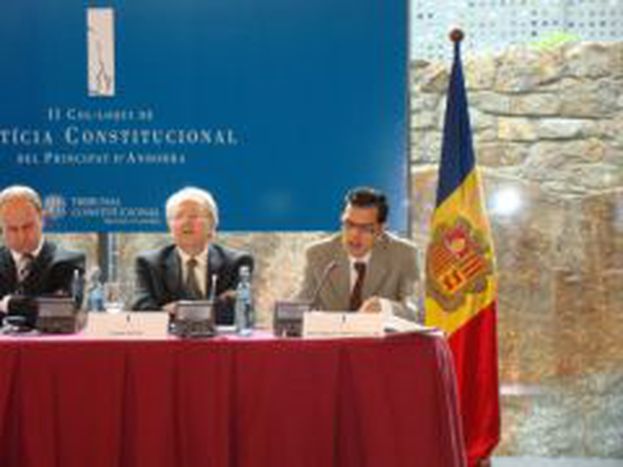 MEMORY OF II COLLOQUIUM OF CONSTITUTIONAL JUSTICE OF THE PRINCIPATE OF ANDORRA
Published on
For the third time the Principate of Andorra has organized a Symposium on Constitutional Justice, although it is the second to be done formally. And on this occasion, thanks to the invitation of the Constitutional Court of Andorra, three fellows from Spanish Constitutional Court we had the opportunity to attend the same.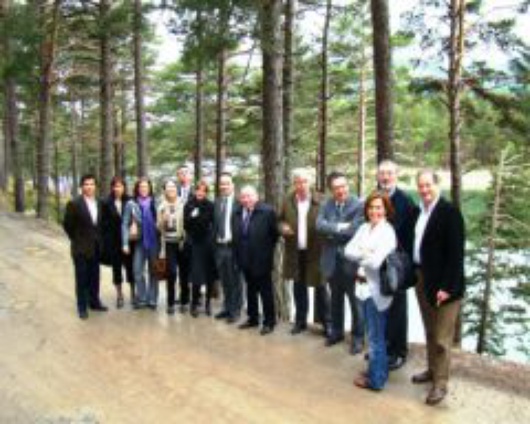 He was organized by the the Constitucional Court of Andorra. In particular, was thanks to the invitation of the Vice President of the Constitutional Court Andorran, Carles Vives Pi Sunyer, by what we enjoy splendid four days in the Principate of Andorra. We were attentive to the presentations that gave Constitucional Judges from Russia, Latin America, the different countries of the EU, including Spain, which included the presence of the President of the Court Emilia Casas Baamonte. It also attended the President of the Court of Justice in Luxembourg, Vassilios Skouris, and Judge of the Court of Strasbourg, López Guerra.
The presentations covered the question of whether the national constitutional courts may fail to implement the constitutional rule in favour of a norm of international law; being the response of the national constitutional courts negative, although with certain nuances in some cases. In addition, the Judge of the Constitutional Court of Andorra, Herrero de Miñón, made a statement of final conclusions of the event.
We also had occasion to move more closely to the constitutional system Andorran, completely unknown to us. In fact, we didn't know that there was a Constitutional Court in Andorra. It's a small court, of four judges, who are nominated with a mixed form. In fact, two members are appointed by the Andorran Parliament, and the other two by Heads of State of the Principate, this is, by the co-princes. The Principate of Andorra has as co-princes to the Chief of State of Republic of France, and the Bishop of Urgell.
Since then, was enlightening know the peculiarities of the constitutional system Andorran, but also was a real luxury stroll through the streets of Andorra la Vella.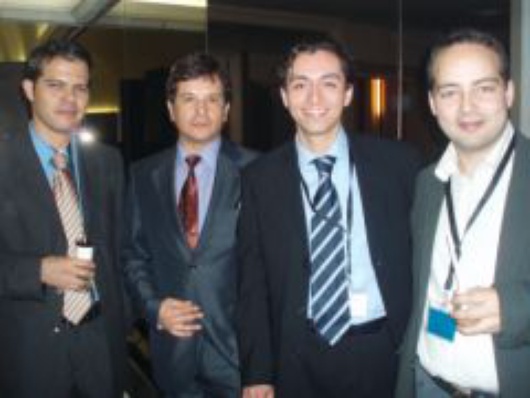 Thanks of the colloquium, we now more about the constitutional problem posed by the implementation of the International Law, and more specifically European Union Law when it comes into conflict with provisions that are part of the constitutional core of national States. From the visit to the cold Andorra we know now that it's a privileged place, but unknown to most of French and Spanish people, despite the fact that is an enclave so close to us, and that in the Eurovision Song contest help Spain with 12 points to Chiquiliquatre.
Joaquín Sarrión.