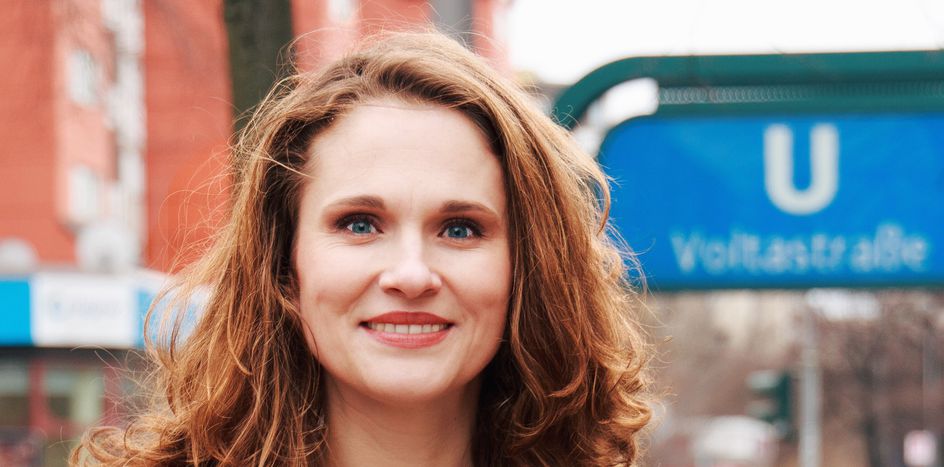 Meet the former refugee on the campaign trail in Berlin
Published on
As a child, Maja Lasić escaped the conflict in the former Yugoslavia and found refuge in Germany. Now 37 years old, the young Social Democratic Party (SPD) candidate hopes to use the education system as a stepping stone to integration for her first electoral campaign in Berlin. 
With wet hair and towels on their shoulders, two boys leave the Humboldthain Park swimming pool. "Come and try your luck!" - the red and white lottery wheel is too enticing. The boys return with two ice lollies; the visit to the SPD's makeshift stand has been a success. Barely having greeted her fellow campaigners, Maja Lasić takes a handful of fliers and makes her way over to the local residents who have gathered to enjoy a picnic under the Berlin sun. With surety in her step and a sympathetic ear, Lasic is on a mission to speak to as many people as possible. "Ah, the elections? I thought they had been and gone," says a boy sitting on a bench. The public seems to have little interest in the regional election that will take place in Berlin on 18 September, but the SPD candidate in the multicultural region of Wedding remains determined. Determination is an attribute that has served the SPD candidate well, and she's never shied away from the challenges that life has thrown her way since her youth.
School of hard knocks
For many Europeans, Mostar evokes the conflict that ravaged the Balkans in the '90s. Today, it is a city which is trying to rediscover its past splendour. It is also the birthplace of Maja Lasic, who can still remember the consequences that the conflict had on the life of the young school girl.
"The embargo was part of our daily lives," she recalls. "I remember, for example, queuing to buy a litre of milk. Sometimes, I returned without any. I also remember the atmosphere that completely ravaged our classrooms. Every child knew exactly who belonged to which camp, factions developed in the playground."
Lasić remembers the summer of 1993 in detail. Her father, a diplomat, was in Bonn (the capital of West Germany) at the time. She left Belgrade - where her family live today - to spend a summer with him in Germany and never went back. "I had to stay there for two months. Ultimately I had been exiled, but I didn't know that when I arrived. I didn't have a chance to say goodbye." Lasić later received refugee status, but she remembers above all else the role that education played in her successful integration in Germany. 
"My parents' message was clear; I had to be successful. I was given the opportunity to attend a prep class in school. I had to learn the language from the time that I started to prepare for the Abitur [the German equivalent of A-Levels - ed.], but I had teachers who helped me greatly." It is an experience which to this day influences the political motivation of the young social democrat.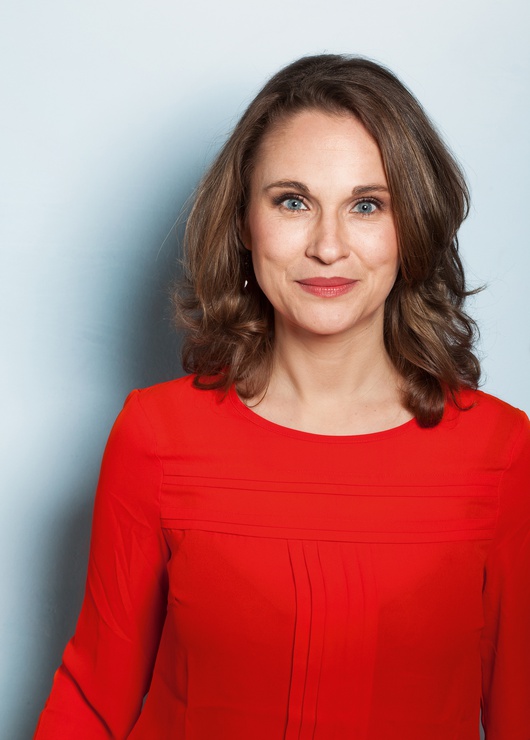 Lasić's university studies allowed her to travel around more of Germany. After Bonn and Bielefeld, her studies took her to Munster and Stuttgart. With a PhD in Biochemistry under her belt, she started work in the pharmaceutical industry in Rosenheim. "I understood the workings of the industry; my career path was clearly delineated, from promotion to promotion. Money would never be a problem." But at the age of 30, her life seemed to be too straightforward. Third-life-crises were becoming the new mid-life-crises. People were asking - who am I? Where should I go? And, as was the case for many Europeans in her situation, the answer was simply: Berlin. The educational programme Teach First, which in Germany was still in its infancy, offered her the opportunity to teach for two years in a disadvantaged school in the Wedding area. It was a revelation.
"I know what I am talking about"
Her political interest had until then been focused on the Balkans region, but her desire to make a difference to the educational system made her change focus. In 2010 she joined the Social Democratic Party before adopting German citizenship. After an internal campaign, which lasted several months, she became the SPD candidate for the Wedding constituency. At a time when the issue of refugee integration is a major political topic of debate, she acknowledges that her own story isn't meaningless. 
"We are now coming to a point where we must find a way to integrate refugees into the job market and into our educational system. For adults, it is clear that some will only get jobs for which they are overqualified. Others will get low-skilled jobs or unskilled jobs" she explains.
"But where we can really make a difference is in the lives of children and in schools and that's where I want to focus my energy. When locals tell me that the large majority [of refugees] will have a negative influence on this country,  I am all too ready to tell them that that simply isn't the case. We have already experienced waves of migration and they haven't ruined the country. On the other hand, I will tell those arriving: 'It won't always be simple. I know what I am talking about. I've been in your shoes.'"
In Huboldthain Park, Lasić continues to distribute the bundle of flyers at a steady pace. Neither the strain of a long campaign, nor the scant interest of the citizens, nor the rise of right-wing populism will slow her down.
Translated from Maja Lasić : une ancienne réfugiée en campagne à Berlin