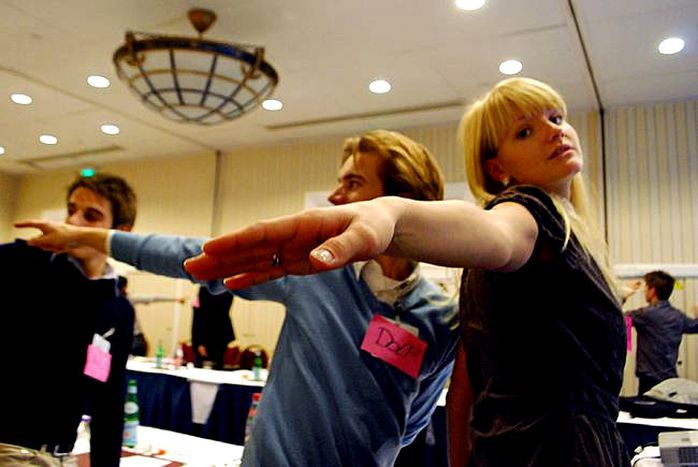 Meet the Erasmus elite: bright stars in a global recession?
Published on
What do a loud-mouthed English ladette, a svelte Ukrainian vamp, a dashing Polish casanova and a bagpipe-playing Frenchman all have in common? Bar-stool jokes aside, they're all members of YRN - the association of European regions' youth network. About 150 people meet annually to discuss how to use Europe to hoist them out of the economic doldrums. cafebabel.
com caught up with them in Paris this December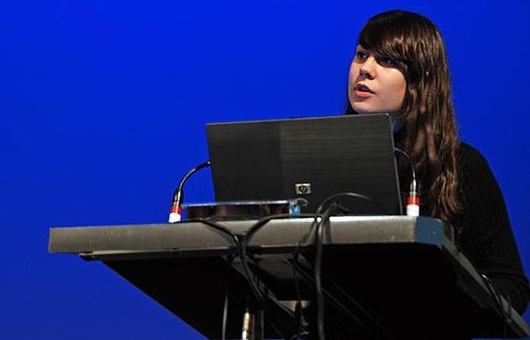 Charlotte Kudé, 18, is unflinching, even intimidating as she delivers her welcome speech to a cavernous conference room of blinking euro-youths. At an age when many of us were busy smoking rollies and looking moody, she has managed to get herself elected as president of a youth network that represents 270 regions from 33 countries. Her audience do not hail simply from Milan, Frankfurt or Berlin, but from regions as diverse as the sunlight-shy Gavleborg in Sweden, the Atlantic archipelago of the Azores, and the eastern extremities of Georgia. This is Europe's real international generation - a bunch of twentysomethings who think little of jumping on a plane to Paris at a moment's notice, unfazed by a three-day conference held entirely in English, most wielding a command of at least two foreign languages. The post-erasmus society who have found themselves disenfranchised by the greed of middle-aged bankers are more than ready to utilise Europe to take back their futures.
Each new arrival is greeted with hoots of joy and recognition from other participants; this disparate collection of regional youth have formed a firm network of communication since the last meeting a year ago. A glut of slimy businessmen hover, shark-like, around this enormous bait-ball of ambitious youth, all too aware that it's only a matter of time before these giggling new-comers transform into the besuited chess-pieces of European politics. Participant Mikko Savola is a burly 28-year-old dairy farmer, and member of his local regional council of South Ostrobotnia, Finland. 'In the future, all these people will be in politics,' he says gruffly. 'This is like a practice run. Young people can get into powerful positions, if they work for it. I first joined my regional council at the age of 19.' He's not wrong: Lithuanian Vaida heads an international urban regeneration project in the Baltic states; shaggy-haired UK teen Louis liberally distributes glossy business cards promoting his web design business; and when one 'round table' is asked how many participants intend to start their own business, practically every hand goes up. 'Different regions have different ways of thinking,' explains Bart Lever, an implausibly tall Dutchman, 'meeting together presents new solutions to everyone's problems.'

If change is to happen here, it's not going to come from the top down. As a string of associations deliver dry, repetitive speeches full of vapid statements like 'We Must Create Opportunities' and 'Solutions Must Be Found' (the hubristically self-important AER president Michèle Sabban, unlike her YRN protégé, was a veritable repository of such empty rhetoric), the real progress takes place in the lunch rooms and lounges outside the conference room. Young participants quietly swap business cards, arrange visits, discuss exchanges, share knowledge. With an erasmus-bred confidence, they don't seem to notice that their capacities for international relations - something Europe has hardly excelled at, historically - are practically second nature. It probably didn't occur to them that to casually chat in a foreign language with someone from the other end of the continent, perhaps arranging a short visit along the way, is something most of their parent's generation only dreamed of. As a twentieth century economic system crumbles before our eyes, this haphazard collection of Erasmus Elites imply that 21st century Europeans, rather unwittingly, have never had so much scope for opportunity.
Images : © AER/ Orangelog.eu