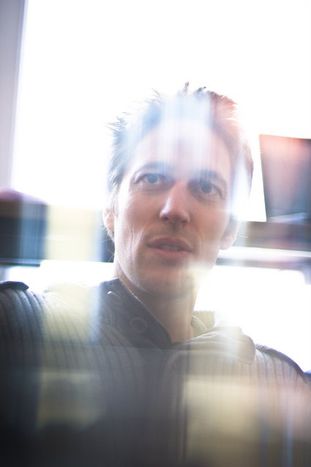 Meet the Danish playwright staging Anders Behring Breivik's 'Manifesto 2083'
Published on
The Norwegian terrorist's racist and anti-islam manifesto will be staged in the Danish capital in October 2012, despite criticism from the right wing and families of his 77 victims. 'You can be disgusted by your own fascination,' admits theatre director Christian Lollike over a coffee in Copenhagen
The trend started in Amsterdam, where director Theodor Holman's Breivik ontmoet Wilders (Breivik meets Wilders), a two-hour dialogue between Dutch far-right leader Geert Wilders and the Norweign terrorist Anders Behring Breivik, has been running since 23 March. Copenhagen's CaféTeatret is due to stage Christian Lollike's monologue by the attacker from October 2012. The play based on 2083 – A European Declaration of Independence will also be staged in Norway, where the Utoya island tragedy happened in 2011, killing 77 people. Interview with the former in-house playwright and director of Aarhus theatre.
cafebabel.com: Christian, how does Breivik's manifesto fit the line of your past work as a playwright?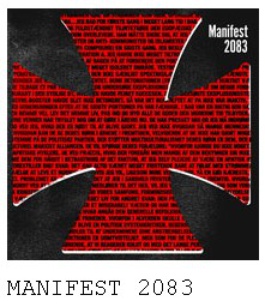 Christian Lollike: I'm always interested in investigating deviating behaviour, alternate states of mind or landmark events that clearly have an impact on society and which are difficult to understand. I was accused of defending terrorism because in 2006 I wrote a play on 9/11 (The Wonder) in which a terrorist explained his motives. In another piece I said that every man was a potential rapist. The right-wing claimed that if this was the attitude behind a play, then financial support should be taken away. When I heard that a young Norwegian man had murdered a large group of young politically engaged people, I was immediately interested in getting to understand how something like this could happen and started reading the manifesto.
cafebabel.com: What impact did the read have on you?
Christian Lollike: It took me quite a long time to read it. The first half is all about islam and the people or 'liars' - people Breivik calls 'multiculturalists' - who believe in it. I'm not an expert, but the rhetoric he is applying is powerful. It could seem convincing to some people. I was very sad and almost had a headache from all these provoked evil thoughts about muslim people. It's horrible to read.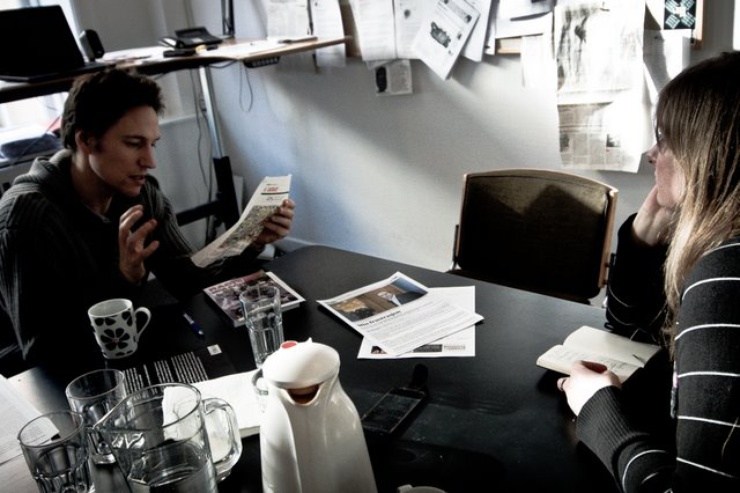 In some parts Breivik actually seems rational, but it rapidly becomes very clear to the reader that Breivik is obsessed with conspiracy theories. When you get to the parts of the templar knights that's where you really start to think: Fuck, what's going on here? You can be disgusted by your own fascination. He's like a child-like man on a mission to liberate Europe from foreign thoughts and multiculturalists. But his actions go far beyond the imagination of a child.
cafebabel.com: Why do you want to use the form of a monologue in your play? Doesn't that serve as a mouthpiece for Breivik's ideas?
Christian Lollike: When he speaks for himself, the things he says become quite grotesque. In that way, I'm not afraid of staging a play based on his manifesto. At the same time I think I'll change the form in order to give it a contextualisation. I will of course challenge his words and views onstage so that his actions do not remain uncontradicted.
cafebabel.com: Was staging it already on your mind during the read?
Christian Lollike: When we saw how powerful and disgusting it was, we took some of the pictures out and tried to stage these extracts with an actor, in an attempt to get to understand and see who he was. The hardest part, when you start working on a new project, is that you forget what it is because you are in the creative process and no longer have that safe and reflected distance from the facts you normally have.
'The audience needs to be disgusted'
You ask yourself: 'How can we make it interesting?' One of the first premature ideas in the process was to have Breivik's wetsuit made for the actor 'to try it on' … and when you see it you just feel: 'oh this is horrible' – just a half-baked idea in the process. My starting point is to give people the possibility to see how he sees himself and to understand his journey from the normal world into a radicalised darkness. I'll definitely use other voices. Maybe the monologue might be suddenly interrupted by something and then go on. I'm not aiming at making it politically correct. To make sure they get the full picture, the audience needs to be disgusted.
cafebabel.com: How did you defend to victims or their families?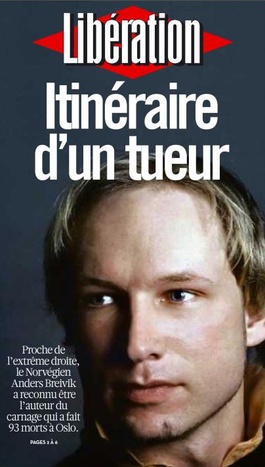 Christian Lollike: It's very hard emotionally. When the media broke the story, they pictured me as a man without empathy. My most important argument was and still is that this particular kind of political terror can happen again. That is why we need to process the event and to understand what is going on and how this could happen. Another argument is that we can't change the fact that this document exists; it will be read by lots of people. Therefore we need to take care of it, to address it and put it into a framework instead of keeping it as a document ghost.
cafebabel.com: Is there a need to confront your public with that much hatred and sick thoughts?
Christian Lollike: A lot of Breivik's thoughts and views exist out there even in the minds of ordinary people who do not consider themselves as racists. In Denmark we have in some ways legitimised a certain tone paving the way for a negative discourse of how we address the issues of foreigners, especially muslims.
cafebabel.com: How far is the figure of Anders Breivik affecting you personally?
Christian Lollike: It doesn't affect my political viewpoints. We had a lot of workshops with the actor, and in order to become him on stage, you have to sort of understand his train of thought, his way of reasoning to really go into his world. He's not an original thinker; it's not like you get seduced by his thoughts.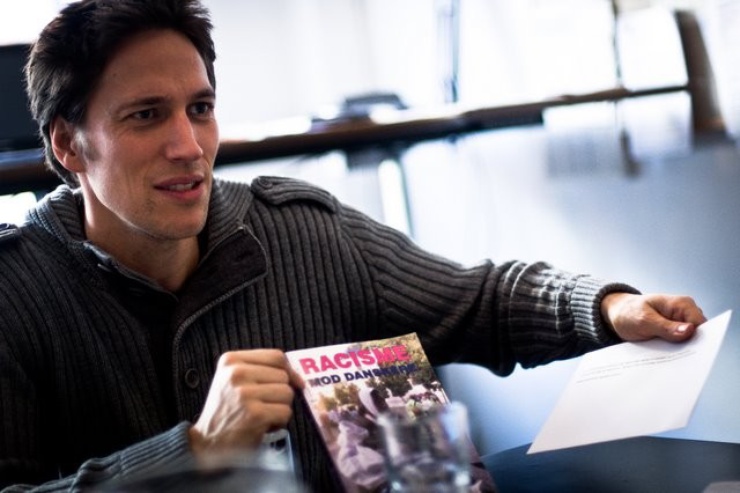 However you do get this sick fascination of a man on a mission, one man against the entire world. His views are not that far from those of certain right-wing nationalist parties. He thinks very highly of himself and tried at some point in his youth to get into politics. He actually did obtain an important position in the youth party of the national party in Norway but gave it all up. 
cafebabel.com: Do you think your theatre piece, which will be staged in Norway as well, serves a purpose across Scandinavia?
Christian Lollike: I hope so. Maybe I'm too optimistic. I was the first one to do 'the forbidden thing' whereas in Norway there was a consensus not to talk about it. But now all kinds of other voices start coming up. Sometimes I still feel I shouldn't do the project, but somehow now that I have started the process I have to continue. I feel compelled to do it.
Manifest 2083 runs at the CaféTeatret in Copenhagen between 11 October til 14 November 2012, Skindergade 3, 1159 Copenhagen
Images: Christian Lollike courtesy of © Nicola Zolin for 'MultiKulti' aka 'Multiculturalism on the ground' by cafebabel.com, February 2012; Libération news cover (cc) Patrick Peccatte/ flickr