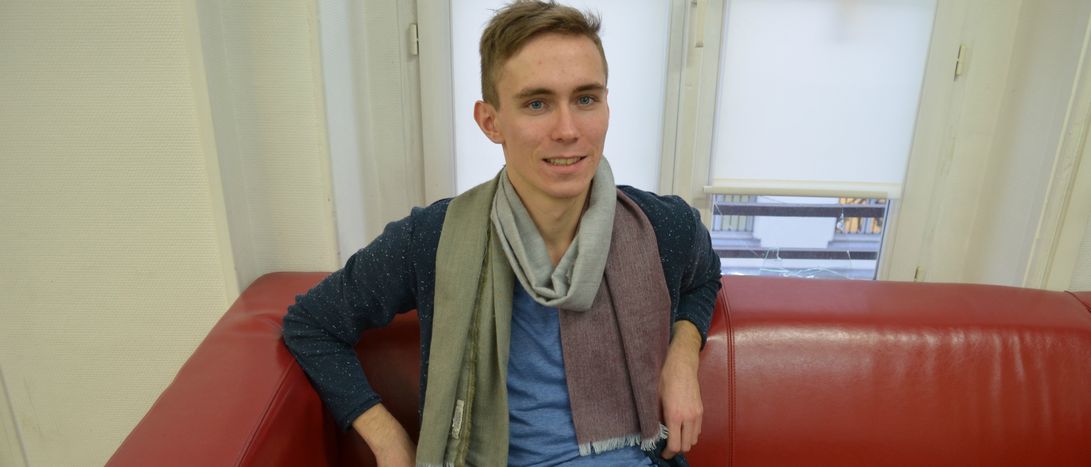 Meet Paweł - the new Polish editor of cafébabel!    
Published on
Paweł Wiejski - remember the name of this Polish immigrant in France, as he is the man who may one day create the United States of Europe. Check out why the new Polish editor preferred cafébabel to night trips to the 24h off-license with Dorota Masłowska, and bet on long cheese and baguettes will sustain him before he starts to long for onions and potatoes.
cafébabel: What were you doing the week before you came to Paris?
Confined in my room, I was writing end-of-term essays for my university. Needless to say, it was just hours before the final deadline. 
cafébabel: Before that?
I was working as an intern at the European Commission, as a bartender in one of Warsaw's famous café-clubs, taking European Studies, studying political science and, regrettably, also law.
cafébabel: What do you have in common with cafébabel?
We share a blind, uncompromising and hopeless love for the European Union. 
cafébabel: And with Robert Lewandowski?
Not much. Apparently, my brother looks a bit like Robert. 
cafébabel: If you could choose a nationality other than Polish, what would it be?
Definitely French. After merely two days at cafébabel, I almost managed to set up a trade union here. Riots and baguettes – what more could you ask for? 
cafébabel: Where would we find you on a typical Friday night?
On my way to the Ultimate Frisbee tournament. Or at a training at the Ultimate Frisbee. 
cafébabel: Your favourite book? A film that you hate?
I'll risk passing for a complete arrogant jerk and say: "Hopscotch" by Julio Cortázar. Zoolander is the worst (and at the same time the best) film that I've ever seen.
cafébabel: Would you rather take a walk in the Warsaw's Łazienki Park with the political scientist Jadwiga Staniszkis, or go to a 24-hour off-licence with the rebel writer Dorota Masłowska?
The off-licence with Dorota, hands down.
cafébabel: What's your favourite planet?
I think it's still Earth, although this year I had my doubts about it. The thing is that you can't get hummus anywhere else but Earth. 
cafébabel: What can you tell us about Poland?
I don't lose hope. Together, we can change things.
 cafébabel: What's your mission for the next ten months at cafébabel?
To create the United States of Europe, but without Trump and with a tasty cuisine.
Translated from Poznajcie Pawła - nowego redaktora naczelnego wersji polskiej