Meet My Hood: Saint-Gilles, Brussels
Published on
Saint-Gilles is an 800-year-old market town that is constantly transformiong, adapting, and renewing itself. Today more than 50,000 people from 140 different countries help to make the city great.
Strolling through Saint-Gilles is like taking a trip around the world, both literally and figuratively: Moscow Street, Denmark Street, Bosnia Street, African Street, Bethlehem Square... all these names are symbols of the neighborhood's social diversity. Far from the widespread stereotypes about community life, the neighborhood offers a real opportunity to meet people on markets, squares and in cafés. The saying goes that in Saint-Gilles, the most spoken language is Saint-Gillois. All those dialects, those accents and those words coming from all over the world with the inhabitants from multiple origins ended up creating a rich and colorful language. Best evidence for this is the project "Do you speak Saint-Gillois?", which paints an interactive sound portrait of the neighborhood.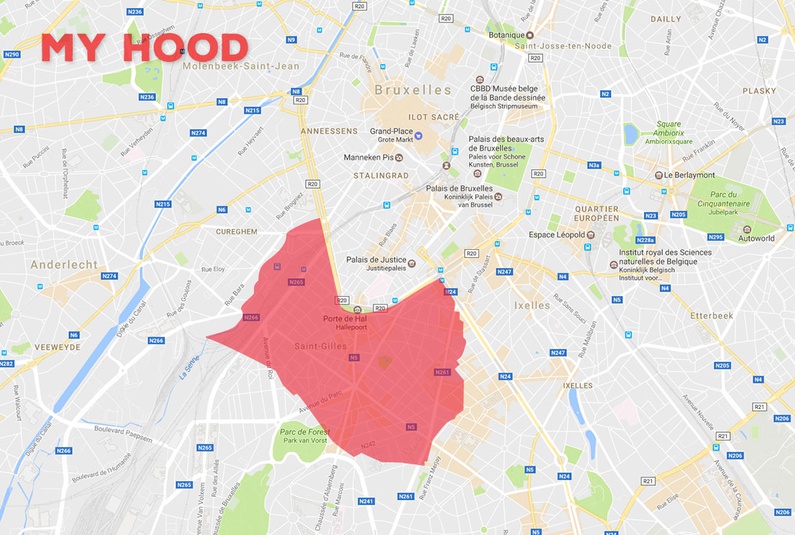 An artistic, cosmopolitan and working class spirit
Though the upper side of Saint-Gilles attracts a rather well-off population of Bohemian families and French expats (Saint-Gilles is one of the three most popular Brussels municipalities for this community), the neighborhood has a more romantic side. The town is not immune to gentrification, like most of the towns forming part of the capital city, and rental prices have gone up exponentially during the past five years, resulting in a housing crisis and further impoverishment of already precarious populations. The lower side of Saint-Gilles is part of what is known to be the most disadvantaged part of Brussels, which is also the most densely populated area of the Brussels region, the youngest, but also the poorest, with a record unemployment rate.
Yet Saint-Gilles is getting organised, doing its best to drive away private investors who would like to turn the neighborhood into a comfy postmodern town more bothered by aesthetics than social issues. Initiatives of all stripes are being developed to reinvent society at a local scale, including community vegetable gardens, exchanges of skills and know-how or even the creation of an alternate currency. Over the past few years, the town's inhabitants, together with the local authority, have also been working on managing and protecting shared spaces, and they are willing to turn the public space into a genuine social space that would give way to expression and dialogue while promoting interconnectedness between the upper and lower sides of the town.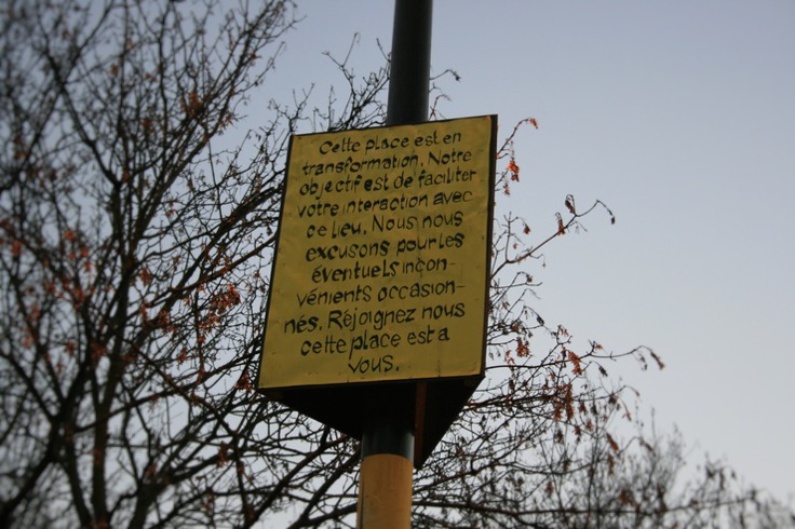 A word from the neighbors
What's the cost ?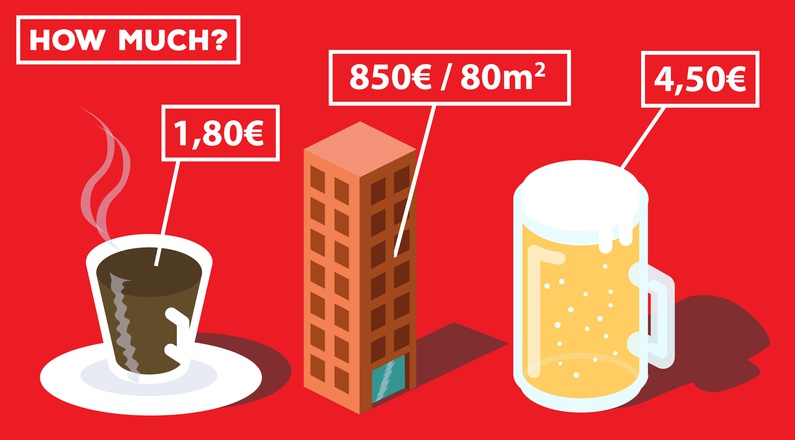 Saint-Gilles has long been developing its rebellious side. Throughout the 19th and 20th centuries, the town was an incubator for leaders of the working class. The highly symbolic Maison du Peuple (House of the People), now a trendy bar on the Parvis, has long been the scene of political debates, and has welcomed many famous socialist leaders, including Lenin.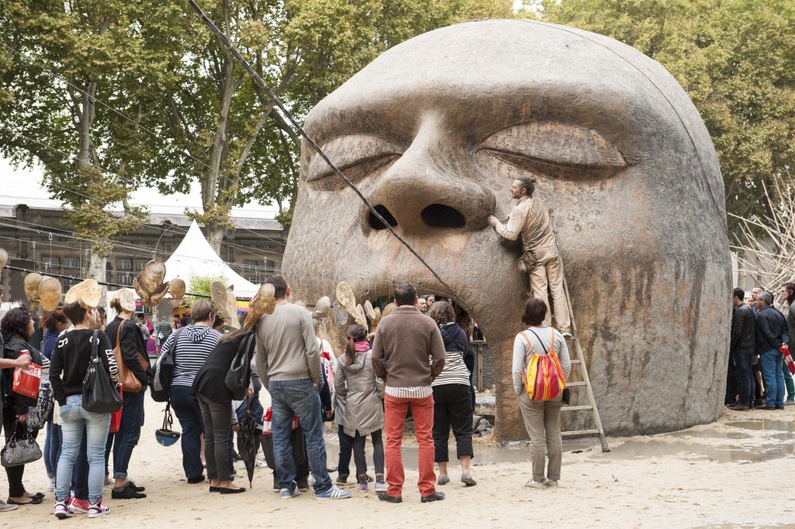 But Saint-Gilles is primarily a home to many artists, and subsequently, a chance to mix with this creative flair that galvanizes the neighborhood day after day.  The town is chock full of emerging creative centers, exhibitions, and is also home to the Saint-Luc Art School, from which graduated some of the most famous contemporary comic artists. There is also the Horta Museum, stronghold of one of the leaders in "Art Nouveau" architecture in Europe. Saint-Gilles, along with the neighbouring town (Forest), recently initiated an open day for local artists (Parcours d'artistes), a multidisciplinary art show whose purpose is to promote the artistic and cultural movement in the southern part of Brussels. The 2016 edition gathered more than 200 art workshops, exhibitions, performances and urban installations.
No fuss, no taboo, here you can find this typical and genuine simplicity that is so much enjoyed by its inhabitants and the regulars.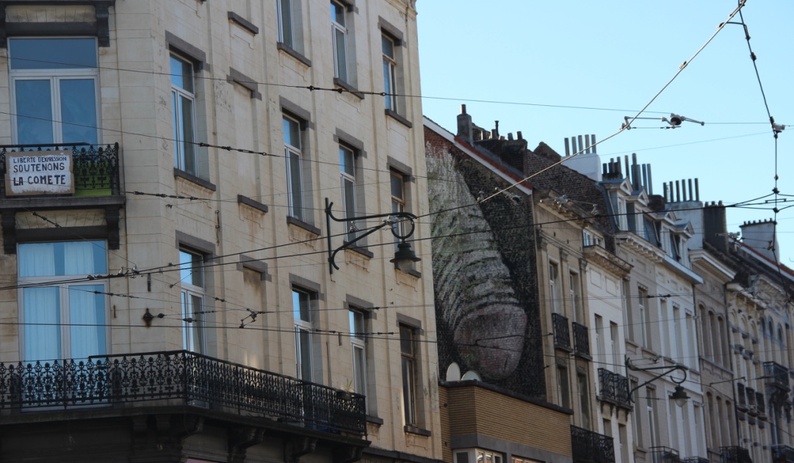 The people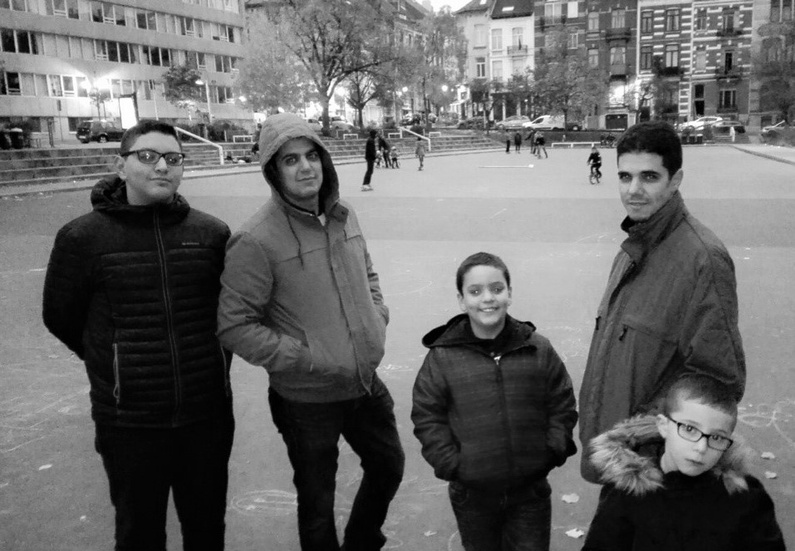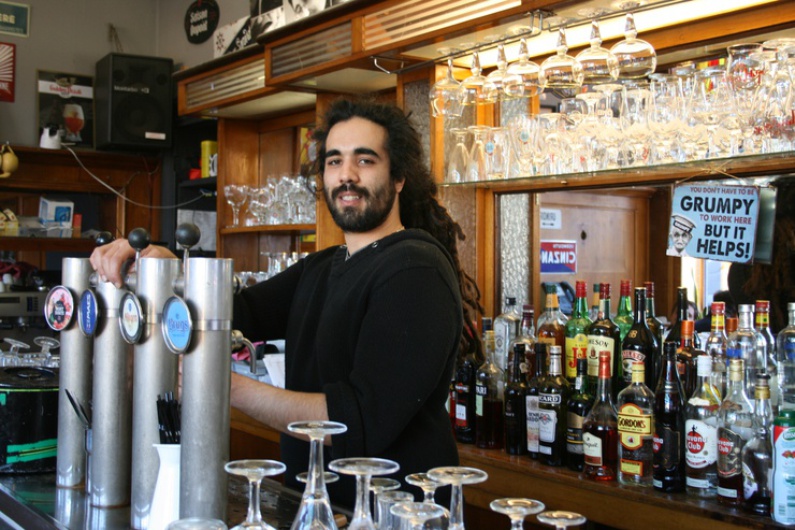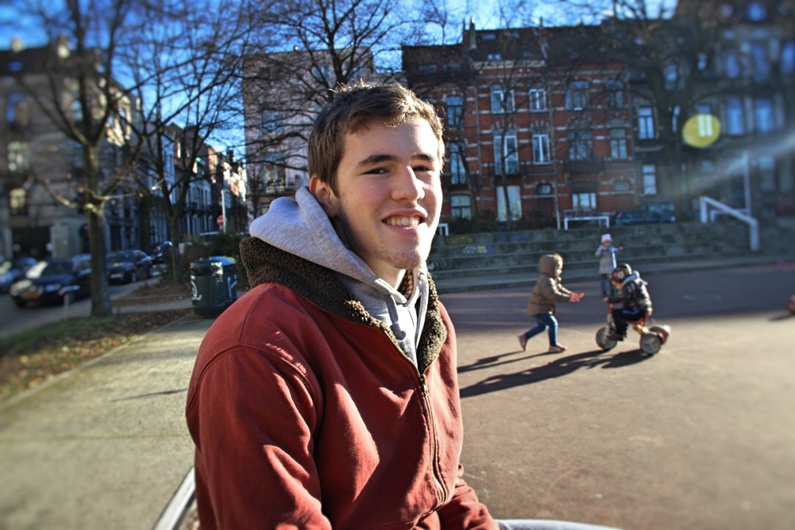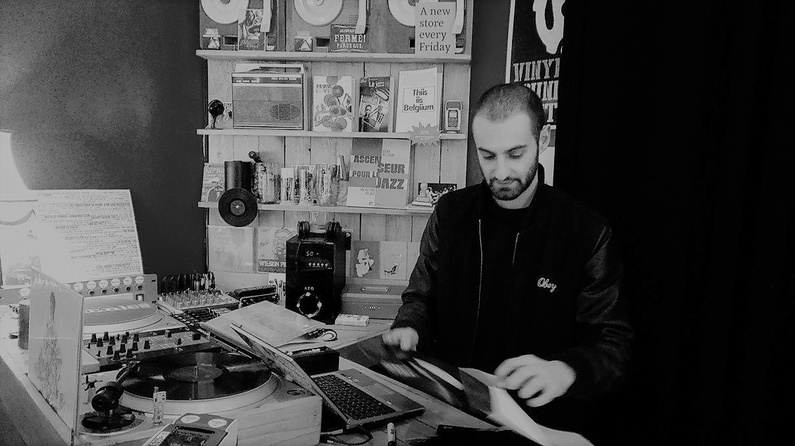 Don't miss out on...
Cauri Bar: bar and restaurant with Togolese specialties, 163 Chaussée D'Alsemberg.

The Parvis de Saint-Gilles, heart of the town, home to several cafés, bistros and the daily market (except on Monday).

Dust Dealers: vinyl record store, specialized in jazz and soul music, 22 Vanderschrick Street

La Tricoterie: a place to meet people, where artistic and citizen activities take place side by side in a new economical dynamics. 158 Théodore Verhaegen Street.

Le Piano Fabriek: community center, artistic laboratory and training center located at 35 Rue du Fort.

Centre Culturel Jacques Franck: Saint-Gilles' cultural center located at 94 Chaussée de Waterloo.

Jynga: Portuguese bakery and teahouse mostly open to women and families,  5 Vanderschrick Street.

Komplot, curators ' collective, Chaussée de Forest 90.
---
This article is part of cafébabel's Meet My Hood project. The goal is to discover unknown neighbourhoods in the biggest European cities. Be a part of it, wherever you are!
Translated from Meet My Hood : Saint-Gilles, à Bruxelles