Meet My Hood: Flagey, Brussels
Published on
The biggest square of the Belgian capital, situated in the south-east of Brussels, is not easy to define. It's festive and multicultural, young and historic, in the middle of a district that - despite its gentrification - manages to keep its authenticity. How? Follow our guide and find out.
Flagey is situated in the heart of the Ixelles district. It's one of the key points of the Belgian capital and despite it being far from the historic centre, it is still deeply embedded in the history of Brussels. The story starts with a crossroads. This is the place where many strategic roads meet: Chaussée d'Ixelles, rue Lesbroussart, chaussée de Vleurgat, chaussée de Boendael, avenue du Général de Gaulle, avenue des Éperons d'or, rue Malibran, but also rue de la Brasserie and rue des Cygnes. What's more, several tram and bus lines are accessible here and found under modern glass shelters.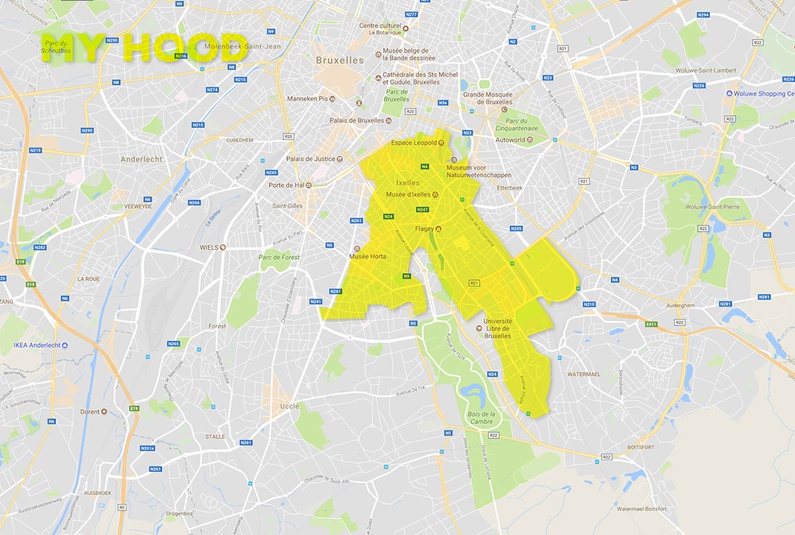 Hipsters and fries
It's not only buses that meet in Flagey. Students, European civil servants, tourists looking for the famous fries, residents of all origins and social backgrounds – their paths cross incessantly during the week. Weekends are another story. The space is taken up by a market. Ixelles inhabitants gather here to do their shopping, but also (perhaps mostly) to meet their friends over some oysters or any other dish currently offered by one of the many foodtrucks. Céline, who has sold eggs and fresh cheeses for the last 25 years at this market, explains the square's development: "During the last 25 years, the market and its clients have changed drastically. We could say that it is being gentrified. Also, Saturday and Sunday are very different nowadays. On Saturday, people just come here to shop. On Sunday they walk around, take more time. Especially since the foodtrucks arrived a couple of years back: morning shopping goes on until the afternoon, it's an occasion to meet friends… well, not for us! (laughs)."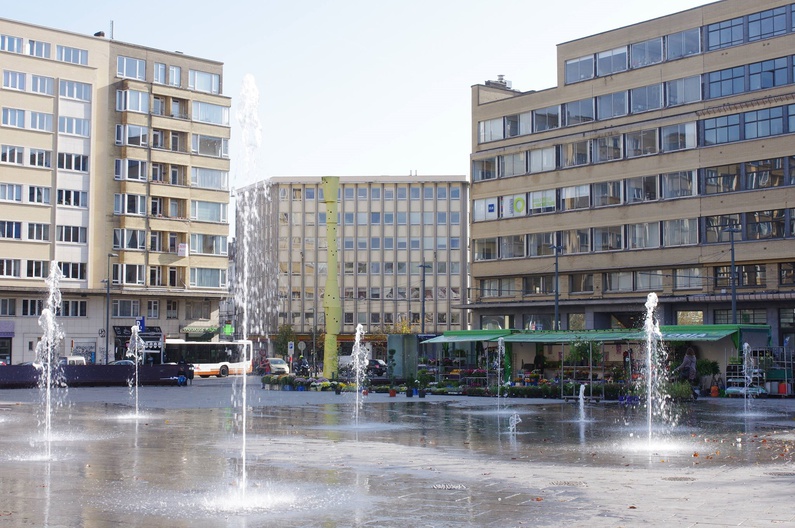 Flagey is famous for its fries: 'Frit'Flagey' remained on the square even after its renovation in 2008. Another landmark is the art deco, ship-like building, which today houses Flagey's cultural centre, but which also used to be a radio studio. Flagey is also trams, and legendary bars like the 'Pantin' or 'Belga'. Finally, the district is well-known for its cultural diversity. Martine (61) tells us in her antique shop that it's a place where "people say good morning to each other". For Rosalba (48), a restaurant owner, "this place is liberty". Both of them agree that Flagey is an incredible melting pot, not unlike the whole of Brussels, a truly European capital.
For Max, a member of Communa, an association that renovates uninhabited places in Brussels, this diversity is superficial. One could easily claim that the communities do not mix. For every corner of the square, there is a different population. Towards the Ixelles bridge and Belga it's where "the hip and the loaded bohemia" live [Documentary 'Atelier Urbains - #1 Flagey/ #2 Le Grand Nord, œuvre commune' – ed.], while on the other side we would find a population much less well off. The square is less of a melting pot and more of a demarcation line.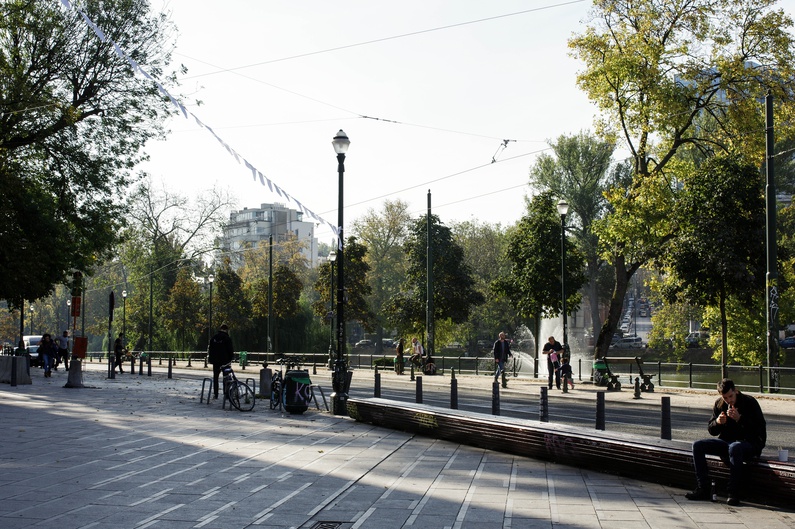 "In fact, Brussels is Flagey."
Too shy to let us film them, the employees of 'Frit'flagey' tell us that: "In fact, Brussels is Flagey." They may have a point. The square was created in 1856 through a drainage of the northernmost point of the 'great pond' formed by Maelbeek stream. At first, it was called Place Sainte Croix, taking its name from a nearby hospice. In 1937 the current mayor, Eugène Flagey, known for his modesty, took the necessary steps to attach his name to the square. Twenty years later, it's here that the Delhaize brothers opened the first self-service supermarket in Belgium.
More recently, the square was renovated in the spirit of 'brusselisation' of the city. It used to serve as a parking lot and was victim to frequent flooding, especially on Rue Gray. The construction works started in 2003, aiming to improve storm drainage and to bury the parking underground. The renovation provoked tensions between the government and the inhabitants, the latter claiming that the process should be more democratic. Six long years later, the square was opened with a great ceremony.
Ever since, the district has been going through a kind of renaissance: a bi-weekly market, a Christmas market, but also lively events, from manifestations to Stromae concerts. Surprisingly, the story of renovation did not bother the inhabitants we talked to. They mention the pleasure of living, the cultural centre, the walks around the Ixelles pond, or the evident gentrification of the district. "We could say it's very bio," concludes Youssef (56). The question remains: does Flagey really need labels? 
Word from the neighbours
How much does it cost?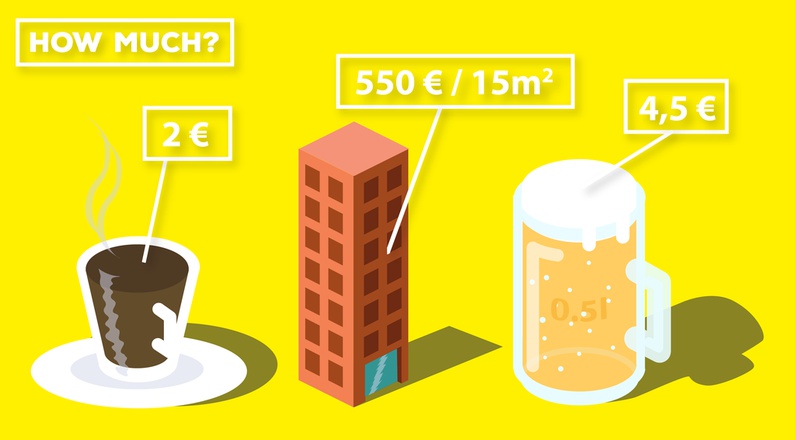 People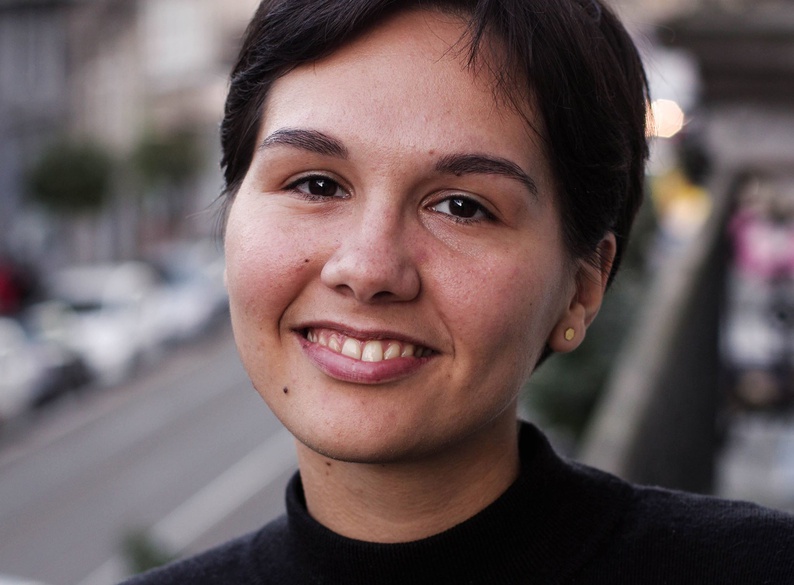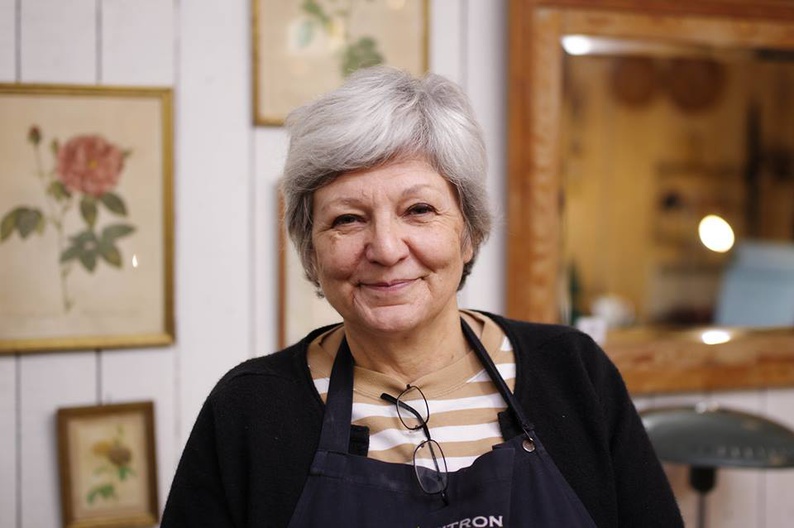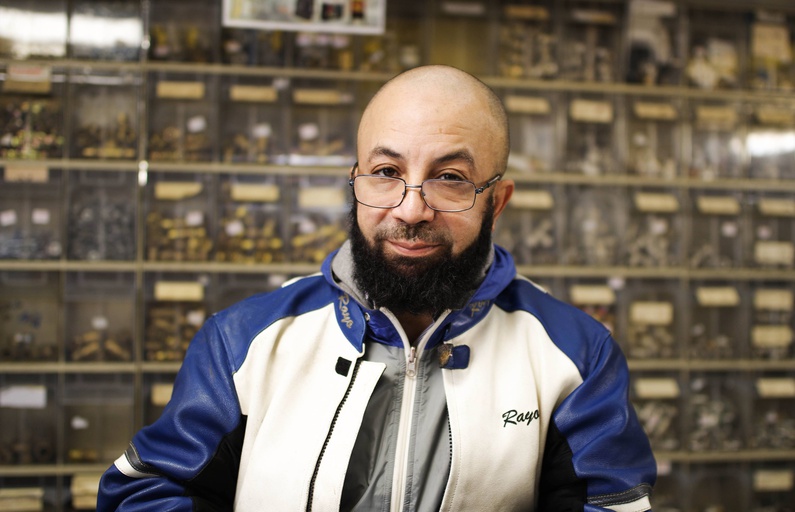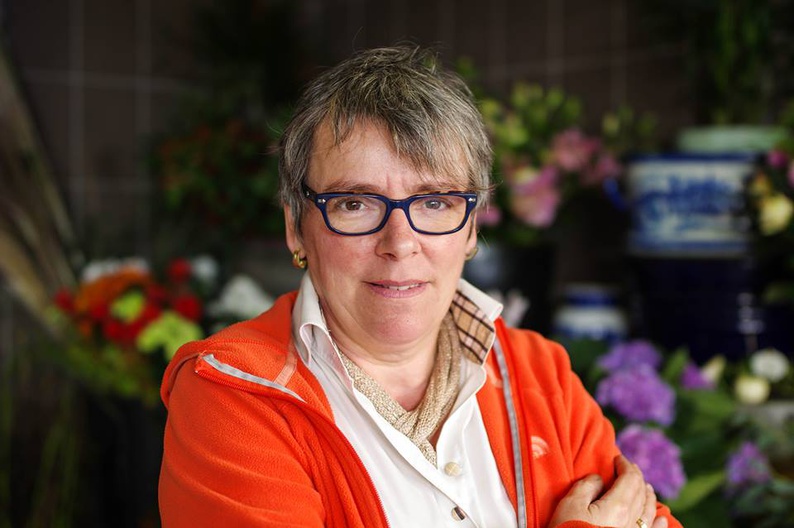 Hotspots (by Marjolaine, an inhabitant of Flagey)
Restaurant Ami rue lesbroussart 13 : "Vegetarian, great service, great dishes, mini burger with a quinoa salad, good desserts"
L'amère à boire : rue du belvédère 8 : "Without a doubt my favourite bar of the area, big choice of Belgian beers (10 times more than in Belga), the waiters are super chill, on Thursdays a part of sales goes to an NGO, the music is always cool, it's nice and warm in winter - it's great!"
Pastelaria garcia avenue de la couronne 75: "Incredible pasteis de nata, small sandwiches with porc and slightly sweet mustard, good coffee"
PTYX rue lesbroussart 39 : "Bookstore with a nice front with comic books, varied choice, but prices can be a bit high. Calm, original."
Boulangerie la fleur du pain, place Flagey: "The best bakery in Belgium, fantastic fougasse with olives, nice beer croissant and good baguette, just great." 
Restaurant les super filles du tram rue lesbroussart 22 : "The best burgers in Brussels. You have to book in advance, but it's very good and cosy."
Le petit canon rue du Hénin 98 : "My favourite wine bar (a glass for two euros), sweet atmosphere, pretty decor, nice snacks, especially the olives, great prices and good wines".
Le pantin, bar chaussée d'ixelles 355 : "A true HQ, you sweat a little bit because they put on too much heat, but the atmosphere is very familial, there are board games, nice big armchairs like we like them, some not too pricey snacks available all the time, a bit studenty, but not only, nice mix, open late in the night for the district's standards."
Les petits riens chaussee d'ixelles 304 : "The equivalent of Emmaüs, always good to discover good things depending on the period"
Dolma chaussee d'ixelles 329 :  "Restaurant with a buffet option. A bit expensive, but it's worth it for the quality of food, limitless and veggie."
Le Belga, "the bar-institution of Flagey"
---
This article is part of cafébabel's Meet My Hood project. The goal is to discover unknown neighbourhoods in the biggest European cities. Be a part of it, wherever you are!
Translated from Meet My Hood : Flagey, à Bruxelles