Meet My Hood: Bolognina, in Bologna
Published on
The historic working class district next to the railway station, in the outskirts of Bologna, is changing its face. Bolognina (or 'little Bologna', ed.) is now at a crossroad of migration flows that make this multi-ethnic neighbourhood the youngest in the city. Here, citizens roll up their sleeves to create new meeting spots.
Bolognina is known as a 'little Bologna' because of its urban character, but also because it is like a small town where everyone knows each other. Situated in a strategic position behind the railway station, this neighbourhood is at the centre of infrastructural and demographic revolutions. Up until 20 years ago, it was the place where you could find all the repairman workshops and where the average age of the population was older. Now, it is the place with the highest concentration of young people.
That includes the likes of Aleksandra, a 23-year-old from Poland, and Rick, a 21-year-old from the Netherlands, who have chosen to live in the "city of the two towers" (one of Bologna's nicknames, ed.). The two are here for their Erasmus exchange programme and have become friends thanks to the neighbourhood's complicity.
In fact, Rick lives in a room right behind the Albani Market, a semi-covered fruit and vegetables market with painted shutters and tiny shops, where you can hear people talk in a thousand different languages. He chose this neighbourhood "because it is the right mix: There are always people in the streets that you can talk to, you can get to know the underground culture of the city, but at the same time it is very calm and relaxing," he explains proudly. To go to his political science classes, Rick gets on his bike and cycles over the Matteotti bridge, where you can see all the train tracks cross, and arrives in the centre within 10 minutes.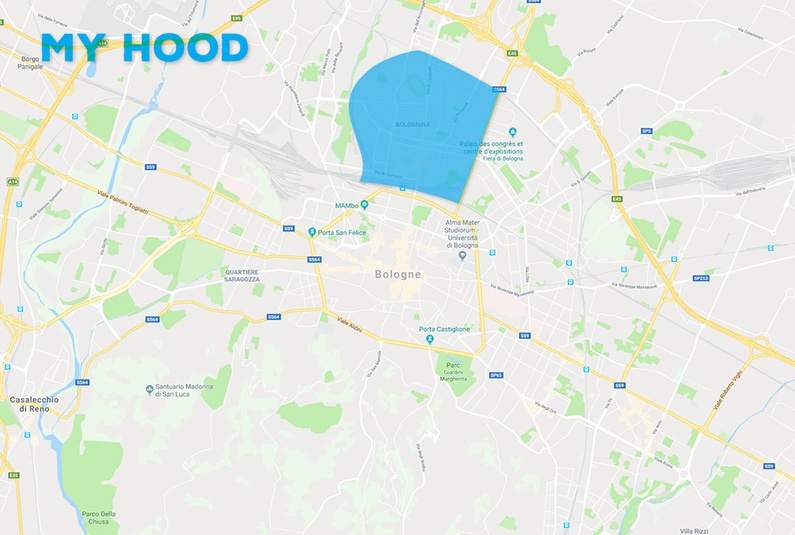 "According to some newspapers, Bolognina seems very dangerous," the Dutch student continues, "the first few days I was almost scared to be living here. But all it takes is living in the neighbourhood to fully understand that, in reality, it is the realm of hospitality." Local newspapers often publish petty crime stories that do not cite a specific street to report the usual mugging or drug dealing incident, but the whole area of Bolognina. "I understood that citizens are rejecting this image and rebelling: it is unbelievable," says Rick.
What seems to characterize the whole of Bolognina is its ability to always invent something new, even when nobody, including the public administration, would ever invest in it. The majority of its citizens go beyond taking their neighbourhood to heart and still think that community participation is not just some utopic ideal. Just like the collective CONCIBò, an informal group of 40 to 50 people: "A network," Andrea Taglio explains, one of the organizers of the collective, "that was created more than three years ago, at the moment when the mainstream media attacks on the neighbourhood peaked. Bolognina was often described with sensationalist terms and dramatic images: basically like the Bronx. That is why, together with other parents, we began to meet up in children's playgrounds with our kids, and in schools. We asked ourselves: Why can't we do something and share what is positive?"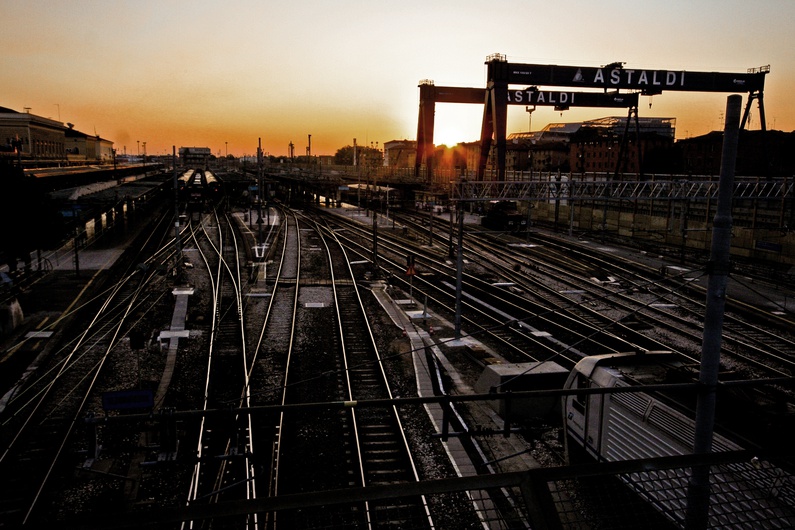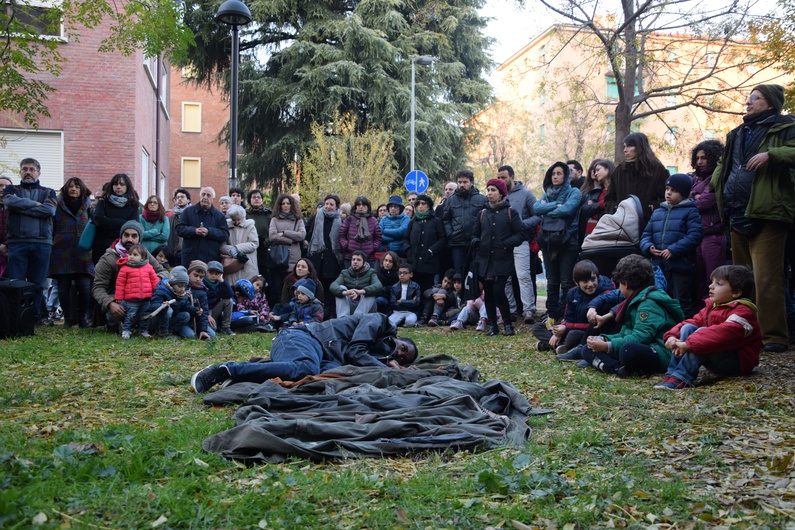 A word from the neighbours
It is Sunday afternoon and the initiative "Bolognina in Fucina" (or "Bolognina in the smithy", ed.) has just started on the Piazza Unità. Rick follows the itinerant walk where guides explain the neighbourhood's story. He chose Bologna because of its reputation. For many foreigners, this big and yet small Italian town is synonymous with civic engagement, participation and most importantly: resistance. "People here still go down into the squares and protest. The inhabitants are the first to put forward their own face when something is wrong," the Erasmus student explains. The hotbed of people and ideas moves towards the Minanti factory, then onto the cycling path on Creta Street to eventually finish up at the Ferzoni Schools, where music and dances tell stories of Bologna's resilient character.
The image that emerges while strolling these streets is that of a cultural resistance movement, ready to change the face of the neighbourhood populated by Bologna's lowest-earning social class. This is exactly what the three owners of Binario69, an alternative bar that opened last year, want to do; promote quality live music gigs and make them accessible to everybody. Angelo, one of the owners, loves Bolognina dearly: "Taifur, a friend of ours and long-time neighbourhood activist, gave us one of the best compliments when he said: 'Here they always think that security is about patrols, and instead you are bringing culture, that is the best medicine against disorder'." Music turns social with initiatives like "suspended ticket" where everyone can buy two entries or more, and leave one at the entrance for those who cannot afford it. This is all in the name of an often-neglected concept: that culture should be accessible to all, and not just a few people in society. Angelo continues: "We resist because they are taking away little by little all these places that brought people together, like the last occupied squat in the city, the Xm24. It is emblematic and paradoxical: the municipality wants to take it over again to make it into a cultural spot, when this has already been happening for over 15 years with Xm24."
Binario69 and other local organisations like BAUMhous, a collective that deals with the education of children and teenagers, Bolognina Basement, a young newspaper focused on Bolognina, or Checkpoint Charly, an artistic atelier, all emphasize live initiatives. Live in the sense of face-to-face encounters that can give back to the community; music jams, live concerts, workshops and meet-ups in person. "It is also an excuse to be together, to create," says Angelo. "All kinds of groups pass by Binario and they don't need to wear a mask: the night owls, the musicians, the students and a lot of loonies. Young and older people who want to feel good and say: 'Look at all these beautiful people who are here in Bolognina'."
To regenerate, to collaborate, to imagine, and to innovate: everything is possible in this special neighbourhood, grazed by speeding trains.
How much does it cost?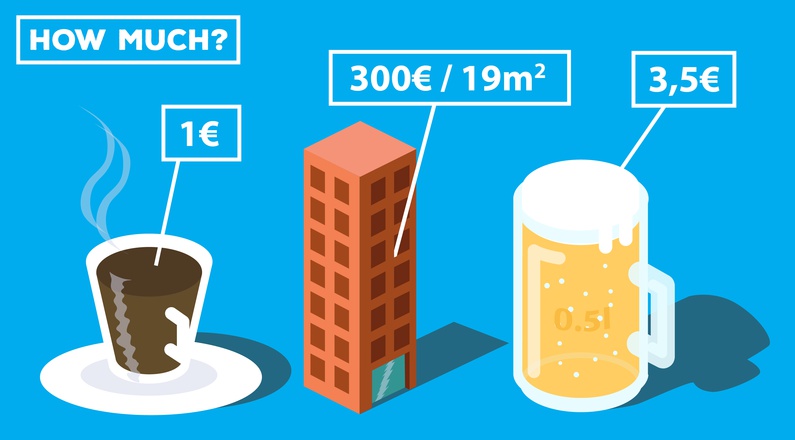 The people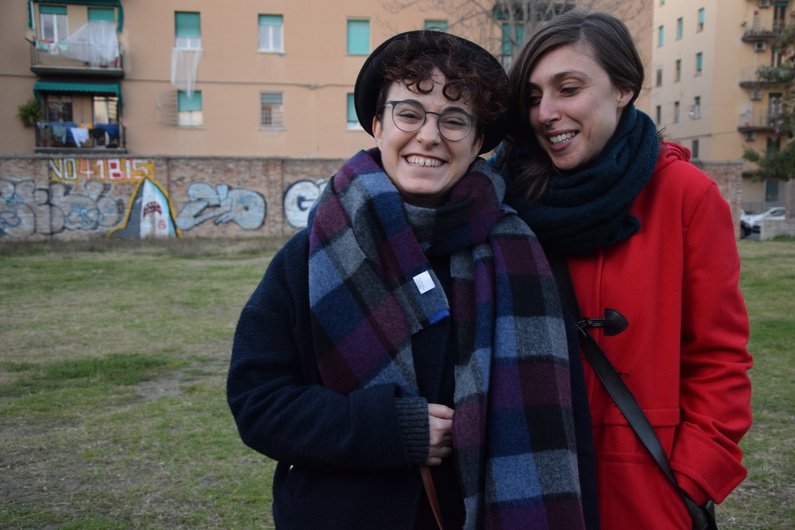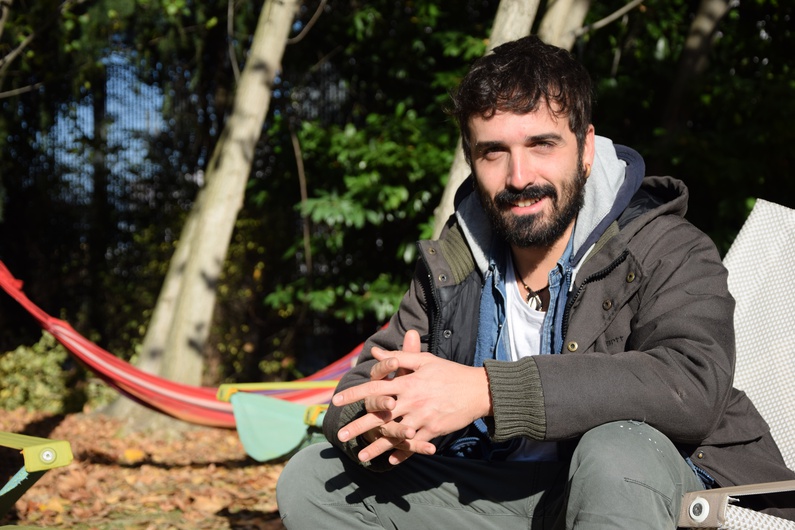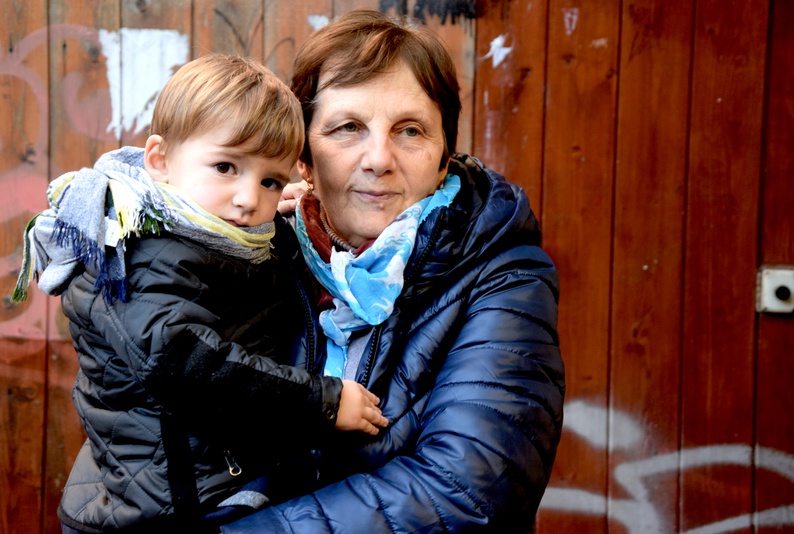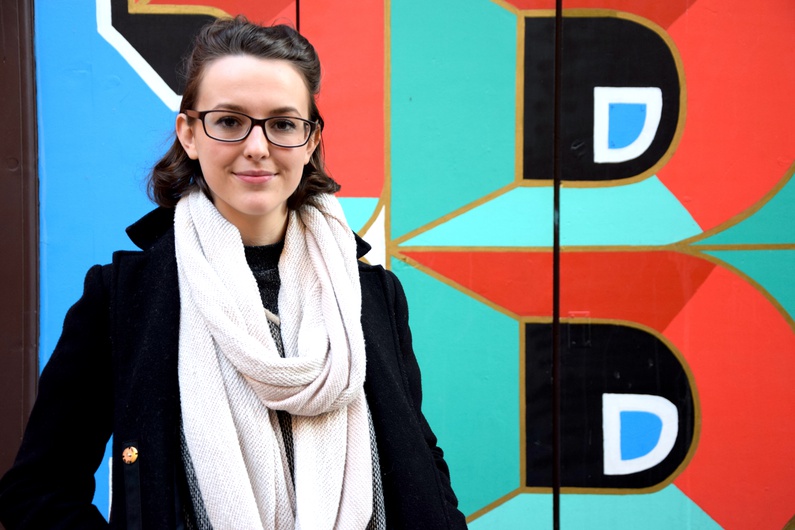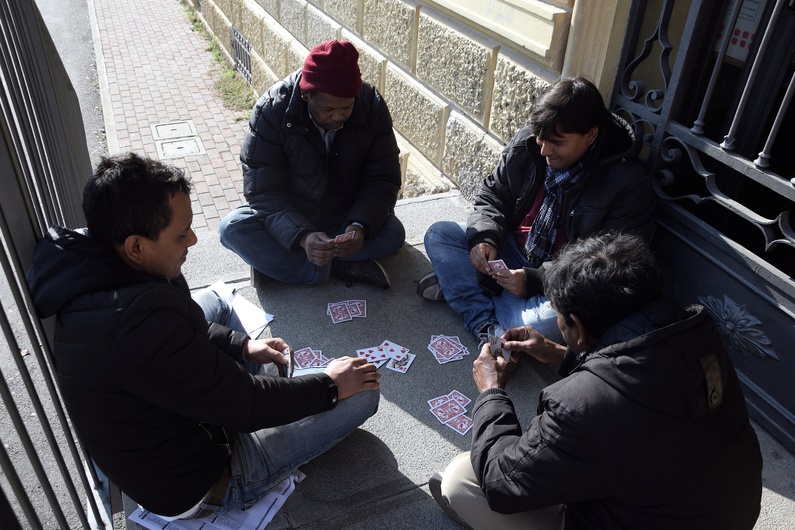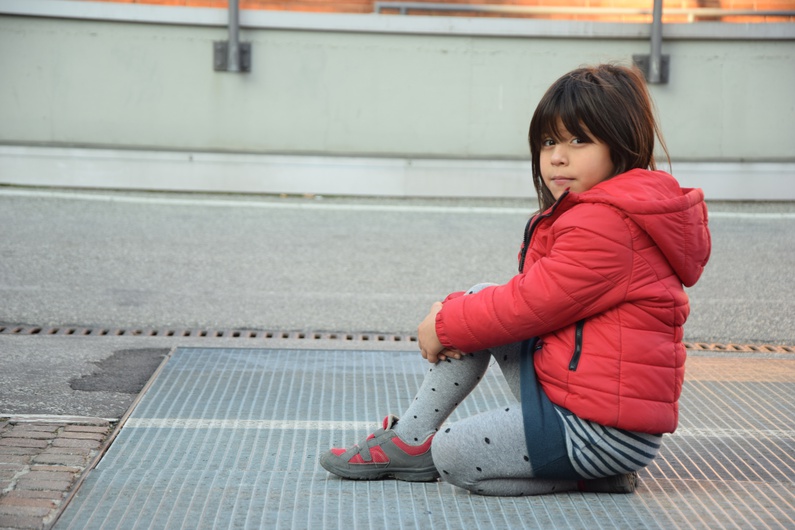 Hotspots in Bolognina
Binario69 (via De'Carracci 69/7d): a club of artists and dreamers, where you can drink a beer, stay up all night and listen to some good live music.

XM24 (via Fioravanti 24): a community centre that has been squatted for 15 years and risks being cleared out. During the week, several activities are organised: from artistic workshops, to a community gym, to an organic market and musical evenings.

Albani Market (via Francesco Albani): a local market full of small shops created by artisans and lovers of locally sourced, zero-miles good food on a budget.

Fermento (via Luigi Sera 11/c): a day-to-night bar run by the Cobbe brothers. From artisanal beers, to taralli (snacks from the Puglia region, ed.), to cocktails.

Pasta Fresca La Bolognina (via Antonio di Vincenzo 33): an authentic spot to taste fresh pasta and tortellini. Smiles and good vibes are waiting for you. 

Checkpoint Charly (via del Rosaspina 7/a): a workshop where a group of artists think and create. At Charly's, there are oil colors and canvasses, gas torches, wood, nails, pencils and presses: tools for painters, sculptors, illustrators, printers and photographers who had been looking for the perfect spot to work in the right time and space for years.

Trattoria di via Serra (via Serra 9/b): a small restaurant with typical products from Bologna and cheap prices.

The Ustica Memorial Museum (via di Saliceto, 3/22): a museum born in memory of the victims of the Ustica tragedy. 
---
This article is part of cafébabel's Meet My Hood project. The goal is to discover unknown neighbourhoods in the biggest European cities. Be a part of it, wherever you are!

This article was supported by the Hippocrène Foundation​. 
Translated from Meet My Hood: Bolognina