Meet My Hood: Amsterdam-Noord
Published on
Everybody talks about what Amsterdam-Noord used to be and how it has changed, for better or for worse. What was once a neighbourhood for sailors, merchants and craftsmen has become the newest escape from the madding crowds in the city's centre. With a heavy influx of new hip bars and students looking for cheap housing, will the neighbourhood be able to keep its true roots? 
"You know those cows that, in the springtime, are finally released into the wilderness? The ones that are hopping and skipping around?" That's what it feels like for Floor, a 25-year-old student, to step off the ferry from the city centre and bike into Amsterdam-Noord. The neighbourhood is more like a borough and is situated north of the IJ, a river that separates the central part of Amsterdam from its northern region. Jokingly referred to as 'Noord gestoord', which roughly translates to 'the crazy North', the neighbourhood that used to be considered Amsterdam's neglected little brother is quickly becoming an oasis of peace compared to the city's bustling central neighbourhoods.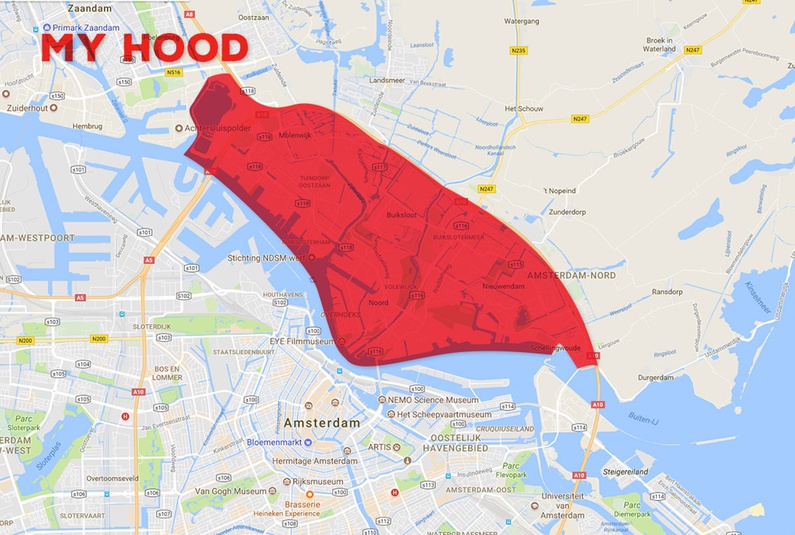 It is easy to access as there are three different ferries taking pedestrians and cyclists to Amsterdam-Noord. Upon arrival, the sharp contrast between suburban housing and intense industry is as clear as day. Although there is still a sense of authenticity from the old, post-war housing and nearby factories and warehouses, the influx of the new is in contention with the old. Everybody talks about what Amsterdam-Noord used to be and how it has changed, for better or for worse. What is still an area rich in local culture and diversity is under threat by the wave of new developments that are capitalising on the neighbourhood's true roots. 
Back in the 1600s, sailors, craftsmen and merchants who worked in the maritime industry inhabited Amsterdam-Noord. It was only logical for them to settle here as it was close to Amsterdam's ports and the IJ River. However, when the city became too crowded in the early 1900s, Floor Wibaut built the Vogelbuurt in Amsterdam-Noord for people who needed access to affordable housing. As time passed, a lot of large industries started leaving the neighbourhood, and the industrial part of Noord known as NDSM Wharf became a desolate wasteland of abandoned buildings and empty lots.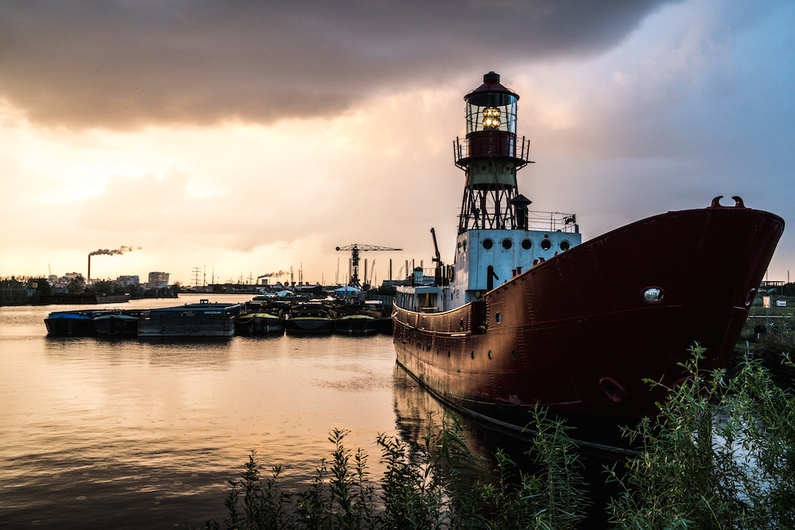 Today, NDSM has completely transformed. The wharf is home to Ij-hallen, a monthly flea market that is one of the biggest in Europe. It is also home to some of the best music festivals in the city, and has become scattered with trendy bars such as PLLEK and Noorderlicht Café. The striking contrast between the looming shadow of Amsterdam's industrial past along with the remains of the NDSM shipyard and this new buzzing young social scene is not to be missed.
But there are gems of Amsterdam-Noord's past that have been kept intact. Café Sluisje is a perfect example. It's a historic 'brown café' that sits alongside a canal lock on the picturesque Nieuwendammerdijk. A few years ago, the bar was shut down due to bankruptcy, but has since been revived as a cooperative that is owned by locals from the community. Although its owners were hesitant to speak on camera, they had a lot to say about the way in which Amsterdam-Noord has changed. They share the opinion of a lot of Northerners who, in seeing how much the neighbourhood has changed, can't decide whether it's a good or a bad thing.
Matìas, a 45-year-old Argentinian man who works in an empanada restaurant close to Amsterdam-Noord's authentic Pekmarkt (a market open three days a week), has lived in the neighbourhood for five years. Much like the owners of Café Sluisje, he believes that the way in which Amsterdam-Noord has changed has impacted its community in different ways. While some people can benefit from a new demographic coming in, others inevitably suffer from the weight of gentrification. It is not unimaginable that, in 10 years, Amsterdam-Noord will be unrecognisable to those who grew up here. 
The people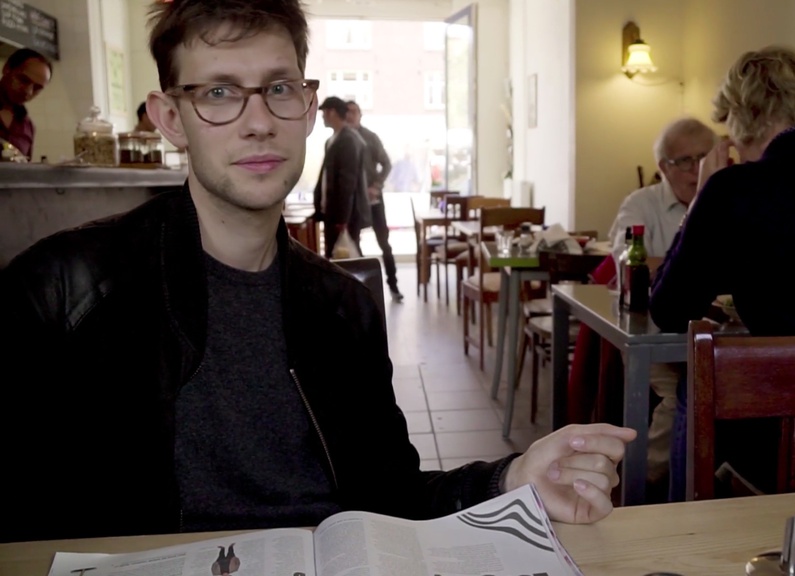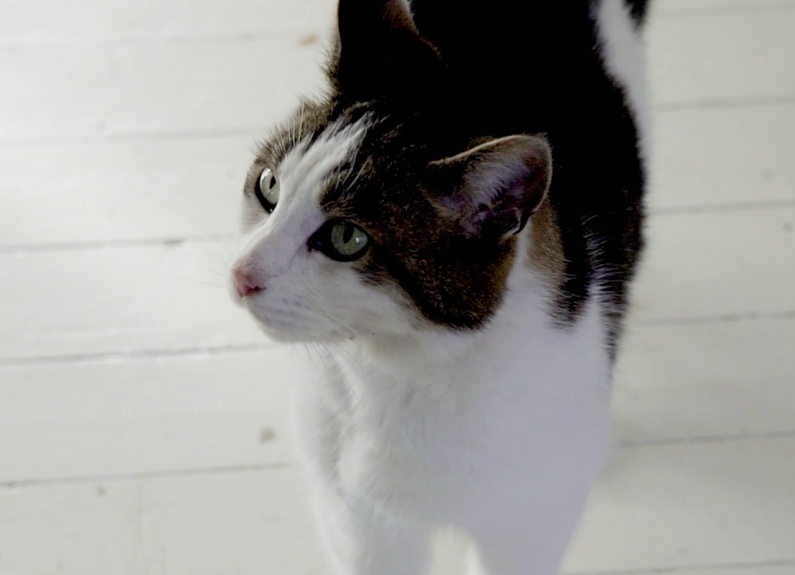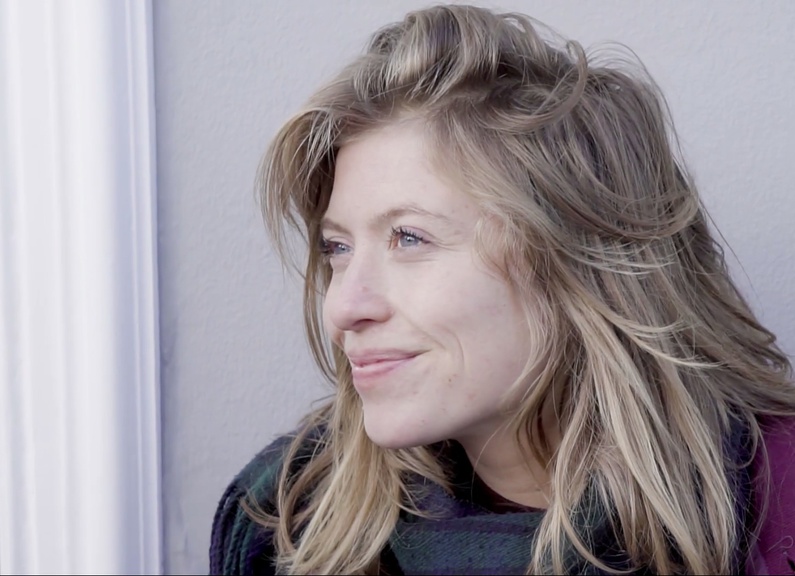 How much does it cost?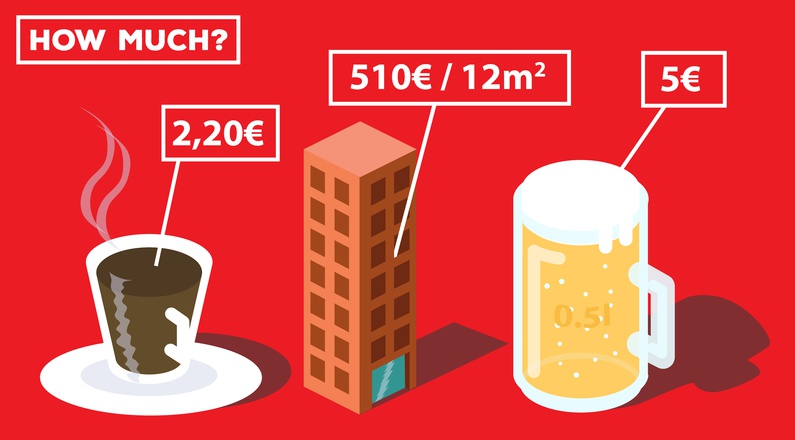 Hotspots in Amsterdam-Noord:
Café 't Sluisje (Nieuwendammerdijk 297): A nice balance of old and new.
La Cocina Empanadas (Van der Pekstraat 93): Fresh and delicious empanadas and bomb chimichurri.
Café de Ceuvel (Korte Papaverweg 4): Sustainable and unique urban development + bar + restaurant + workplace.
Oedipus brewery (Gedempt Hamerkanaal 85): Craft beers in a psychedelic atmosphere.
EYE Film Institute Netherlands (IJpromenade 1): A museum, restaurant and cinema all at once; amazing modern architecture and exhibitions.
Pekmarkt (Van der Pekstraat): Open on Wednesday, Friday and Saturday until 5 pm. Fresh Dutch produce and many locals wandering around. 
Het Twiske: Serene nature and oasis of fresh air... perfect if you want to take a break from city life.
Skatecafe (Gedempt Hamerknaal 42): Bar with an actual skate ramp built inside. Perfect for drunken nights where you feel like making a fool of yourself on a skateboard. Decent prices. 
---
This article is part of cafébabel's Meet My Hood project. The goal is to discover unknown neighbourhoods in the biggest European cities. Be a part of it, wherever you are!