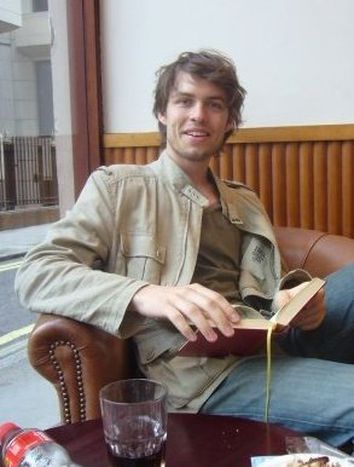 Meet Cafebabel.com's new community manager
Published on
Hello everyone,
I'm Jean Anot, 22 years old, the new community manager of Cafebabel.com. And I'll be working here until mid-september. My job is going to be mostly about all of you, readers and writers for cafebabel.com. I have a lot of plans for the close future, starting with an improved communication between the editorial team in Paris and the bloggers.
So what am I going to do? 1.
Promote your content on cafebabel.com's Facebook Fan page and Twitter account
I'm really optimistic about the Facebook fan page (if you haven't joined yet, go for it), it gives us the ability to centralize the info and the events regarding cafebabel.com. I see this fan page as a way to share and spread articles very quickly, especially day-to-day news. We need to speed up the sharing process in a viral way. Our Twitter account (follow us!) serves the same purposes.
2. Publish a monthly chart of the most read blogs of cafebabel.com
Each month, I intend to make a list of every article published on the babelblogs. Then, I will publish on Coffeefactory (link) the top ten of these articles, according to their number of visitors.
3. Select the blog of the week based on your best contributions
As you know, a babelblog is picked every week to be displayed on the home page, it's the blog of the week. This pick depends on many criteria such as regularity, relevance, variety…
4. Coordinate with the editorial team in Paris to ensure that your content is republished on the home page
I'm in contact with all the editors and I'll be working with them to promote and make sure that no great article should be left aside. We have some plans about organizing blog action days on various topics from the European daily life. I'll keep you posted soon!
This is my first job as a community manager so I'm eager to improve and I'd be happy to hear about your ideas, suggestions and critiques. The Twitter account and the Facebook fan page are still works in progress so I need your feedback!
Thanks everyone for following us, I'm convinced it'll be a great year again for cafebabel.com.