Meet Anthony: Our new communications officer!
Published on
Who better than a Babelian to take up the reins of the position of Communications Officer at cafébabel? Meet Anthony, a Babelian from Brussels, fresh off the boat in Paris with one mission: to conquer the world of young people in Europe. No less will do.
There it is. The time has come for my last contribution to the cafébabel website as the official Communication Officer. For my last post, though certainly not my least, I have the pleasure of presenting Anthony Papadimitriu! With a name like that, he was always going to end up a Babelian one day. Half Belgian, half Greek, he has prior experience with the cafébabel team, having already completed a six month internship as an editorial and communications co-ordinator. An internship which ended by Anthony being welcomed to our last Shake Up Europe! seminar, in September.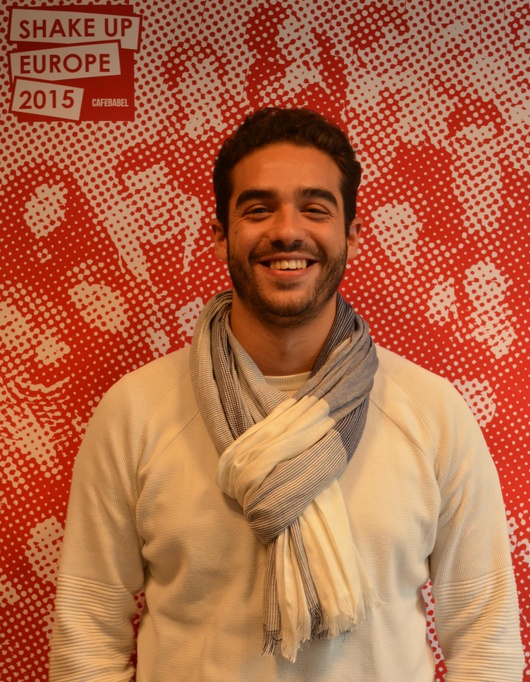 It is therefore to a person who knows your favourite european magazine like the back of their hand, and is already familiar with our network of local teams, that I bequeath my comfortable chair in the back of la grotte (a hidden office unknown to local Parisians...). The position of Communication Officer is definitely safe.
But Anthony is not only open to discussion on the subject of Europe. He can also happily talk about the environment, sustainable development, and energy issues with the same passion, and he's busy developing his pet project, a communal ecological garden.
A passionate fan of sport, he is looking for a football club to join in the Greater Paris area. The circle of football-lovers is growing in cafébabel and this will go down very well with Matthieu, our French editor.
As for me, I am going to sail, walk, drive and fly towards far-flung horizons armed only with my backpack and sturdy hiking boots. But you know me, I never stay far from cafébabel for very long. It has been in any case been a real pleasure to contribute to this project which I love enormously, to be a part of this beautiful team and to work within this network of dynamic volunteers and... party animals! Let's not say au revoir, but instead just see you soon!
Translated from Un Bruxellois à Paris