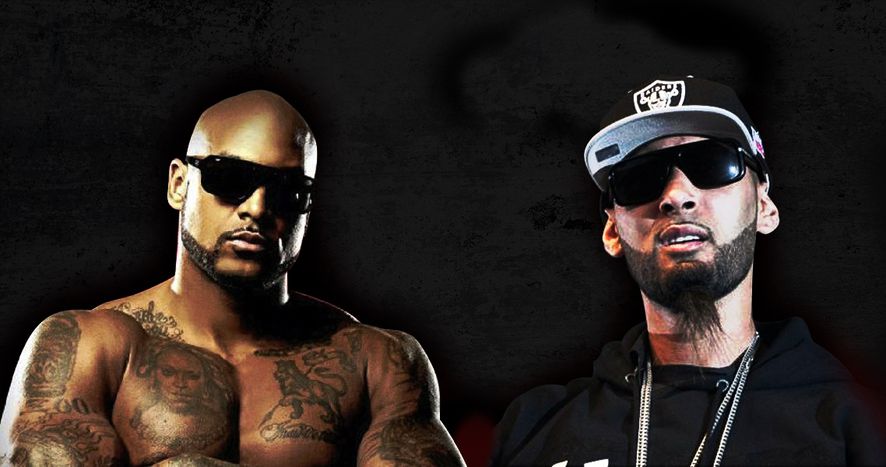 Mathias Cardet: 'A good rapper is a rapper who has quit already'
Published on
For some, rap was merely a way of legitimising marijuana consumption or tracksuit styles. For others, the genre has always represented an escape in an increasingly dissatisfied world. With his latest book 'The Dreadful Masquerade of Rap', the French author wants to give rap back to the all-assuming hip-hop genre which tried to claim it
On 4 February, the day that La Fouine's album was released, the French rapper found himself literally caught in the line of fire when he was shot at in the early hours in the calm Parisian suburb of Val-de-Marne (Disneyland, anyone). Investigators revealed that another rapper, Booba, was on the list of beat-boy suspects; indeed, the more established artist had taken part in a youtube exchange of videos mocking the other.
Rap feuds
Funnily enough, La Fouine (which means 'the weasel') and Booba live in the same building when they find themselves in Miami. But welcome to France, which is the best country at playing the 'rap-game' in Europe. Well, you'd think so when you discover the millions of views on those verbally violent youtube videos, 'where even memes like to brawl'. Mathias Cardet (is the writer's pseudonym) has written a book called The Dreadful Masquerade of Rap ('L'Effroyable imposture du rap'). He says that the assassination attempt on La Fouine's life is just one big set-up.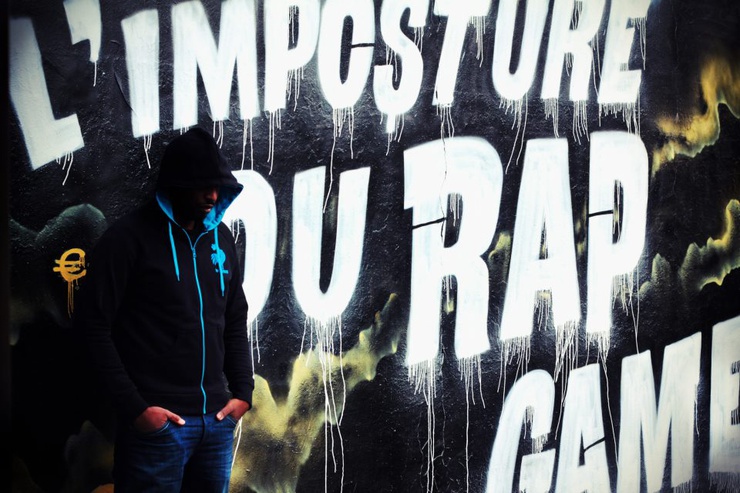 We meet in the damp of a Parisian coffee shop in the tenth district ('arrondissement') of Paris. Mathias Cardet, a 35-year-old with Senegalese origins, is sipping on a 'café allongé' (a 'lungo' or 'stretched expresso', with more water added - ed); he often rests the cups on his lips as he stops to think. 'This clash between the two rappers is just marketing,' he begins. Most wouldn't give two hoots for his opinions, since millions of young people are hanging on the tenterhooks of the so-called battle of the two MCs. But Cardet is a huge rap fan, and believes he has the right to sound his opinion on the topic. So much so, that he managed to extrack a 190-page book on the topic mixing up history, sociology and black humour, which was published in France on 21 February.
Mathias calls himself a rap junkie; 'It's a bit like the analogy of heating a toad in a saucepan – bad things have been the progressive things,' he says, his coffee now cold. 'I was annoyed by the guys who were playing wannabe gangsters and cop killers, right after CSI hit our screens (called Les Experts in France - ed).' We're now talking about the end of the nineties, when Mathias was another young hip hop fan who was still deciding who he was. After becoming a left-wing political activist and consuming a ton of communist literature in his youth, he soon realised that hip hop and everything around it was just one vast fraud.
Run DMC, NTM and Jean-Paul Gauthier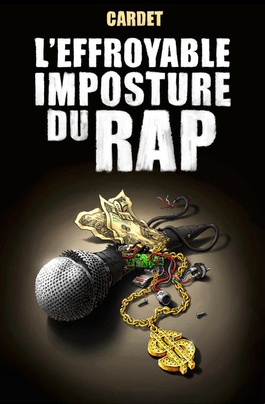 Cardet's book addresses the story of rap (which started in the nineties in the US), but in a tone which was far from what might have been written from other lovers of the genre. 'The biggest masquerade in rap resides in an advertising slogan which the first rappers who wanted to be more emancipated wore over their shoulder bags: 'rap is made for the people, by the people'. It's a swindle. Today I can more or less say that rap came from up above.' So readers shouldn't prepare themselves to read a glossary of rap terms – Cardet admits that he always wanted to colligate his five years of research into a political book. In France it is being released by the publishers who hosted the scandalous French essayist Alain Soral. The book falls into the anti-capitalist paradigm which is manifest in the heart of the tool – rap - which automatically kills itself, what with its golden chains and bulging rings. 'I am against ultra-liberalism and the ideology of rap supports it,' explains Cardet. 'By uncovering the sham that rap is, I wanted people to stop seeing money as an end to a means. I grew up in the suburbs and I know we don't have the dosh to have what these guys extol!'
Run DMC were basically a walking catalogue for adidas; their French legendary counterparts NTM were vouched for by the likes of Jean-Paul Gauthier – it's by making these points that Cardet hopes to expose the fact that rap never allowed for social (or even) cultural emancipation in French or American popular neighbourhoods, at any given time. Hip hop was dominated by 'a certain avant-gardiste fashion' from the beginning, Cardet argues. He says that it probably nipped any kind of revindications against racial segregation in the bud, even whilst they were being initiated by the civil rights movement in the US.
'By uncovering the sham that rap is, I wanted people to stop seeing money as an end to a means'
Golden-toothed rappers like Lyor Cohen (warner music director) and Steve Rifkind (loud records founder) were more interested in the dollars than the beats did not achieve much apart from selling t-shirts to help distract the youth in their 'battle'. 'They were the real dogmatists of rap,' says Cardet. 'They were the ones who understood that this was a way of getting into real business. Today, a good rapper is a rapper who has quit already. OK, so that's utopian – so we just have to look at rap as entertainment pure and simple.' Cardet's book is catatonic for the purists and politically splits others, but ultimately it has a funny way of egging on the sincerity of a minority, but extremely visible side of the story – think Booba, Jay-Z or Kanye West. Most of our head-nodding friends who listen to this music will probably not really have questioned things to such a degree, I suspect.
Images: courtesy of © 'L'Effroyable imposture du rap' official facebook page; Booba and LaFouine main courtesy of © Adrien LeCoarer/ video (cc) prouzzer/ youtube
Translated from Mathias Cardet, rencontre avec « un baisé du rap »