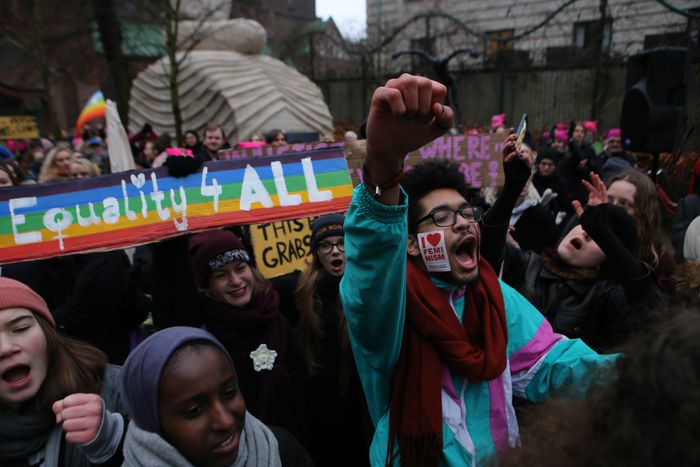 Marching for Women's Equality- Aarhus in Solidarity
Published on
Yes to gender equality! Yes to women rights! Yes to women empowerment! As Aarhus residents solidarise for the International Women's Day.
Defying the rainy weather, with smiles on their faces and passion in the hearts, women and men in Aarhus, Denmark march around the city center in solidarity for women and minorities to celebrate the International Women's Day.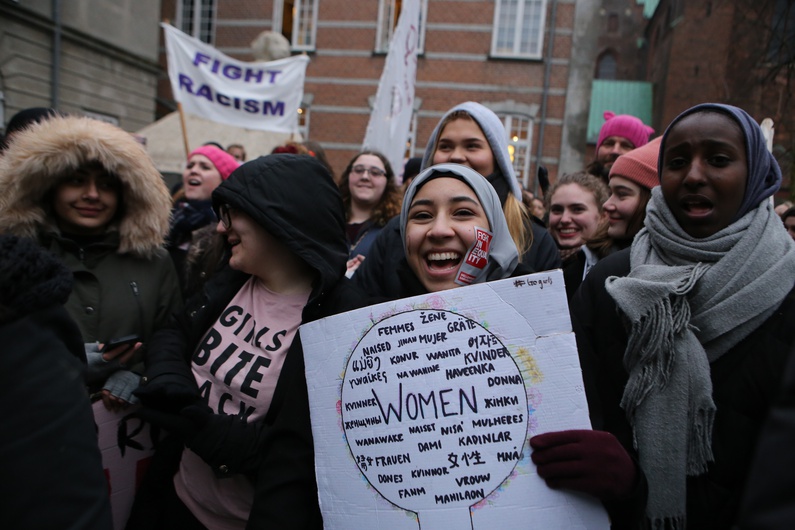 This goal of the march was to demonstrate their opposition to discrimination of women, racism, gender inequalities, xenophobia and sexism.
No matter the gender, age, or circumstance, all had one thought on their mind- women's rights and empowerment.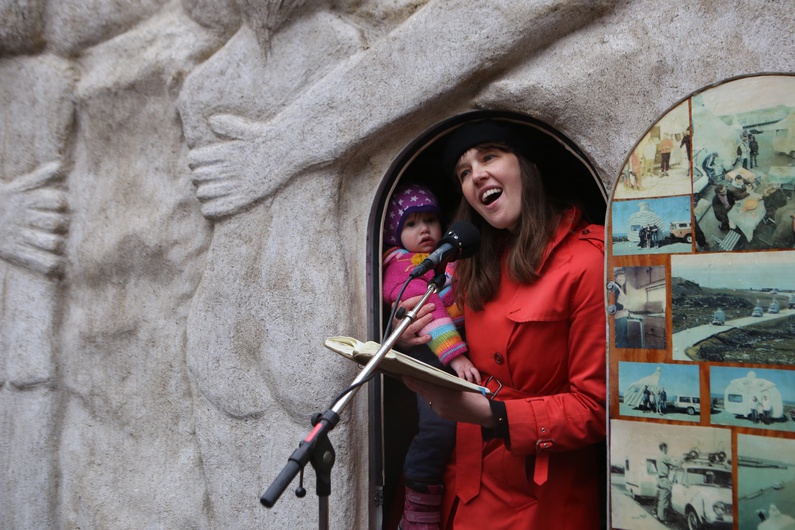 Even the children were not left out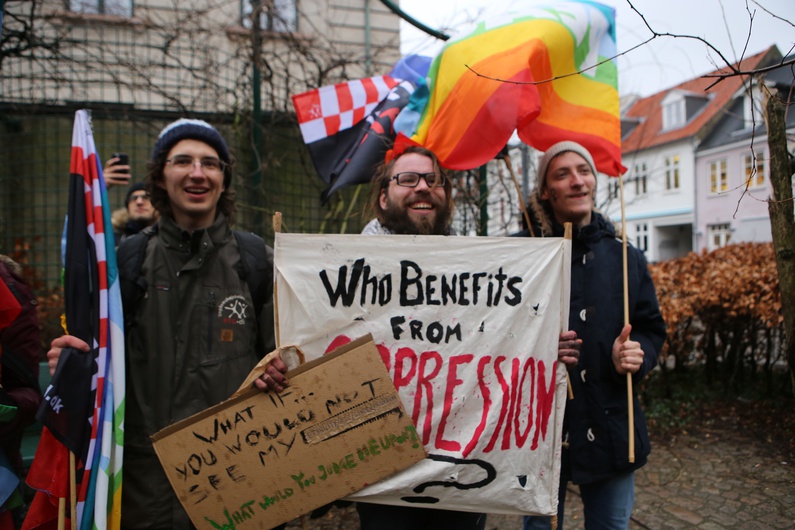 Marisse Panaligan, a Filipino student in Aarhus expressed her sentiments " A lot of things impressed me - people braving the rain and cold, grandmas joining the march, guys wearing pink pussy hats and flowers in support, parents coming with their children. It's inspiring to see so many people lend their voices to the cause. The fight will continue, so long as there are women and people still being oppressed and discriminated against. We won't stop until we achieve freedom and equality."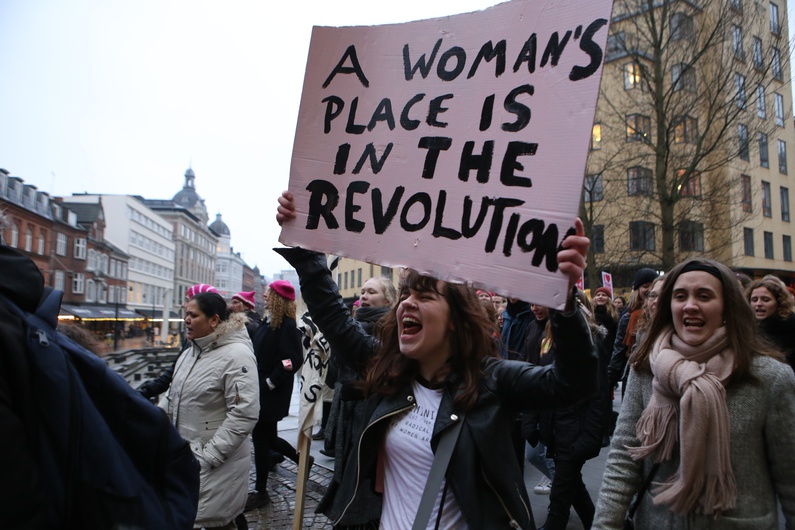 Malika Bayaz, a Kyrgyzstan student based in Aarhus, also said "I hope that we will achieve equal rights and opportunities not only for females but for everyone facing discrimination in any form".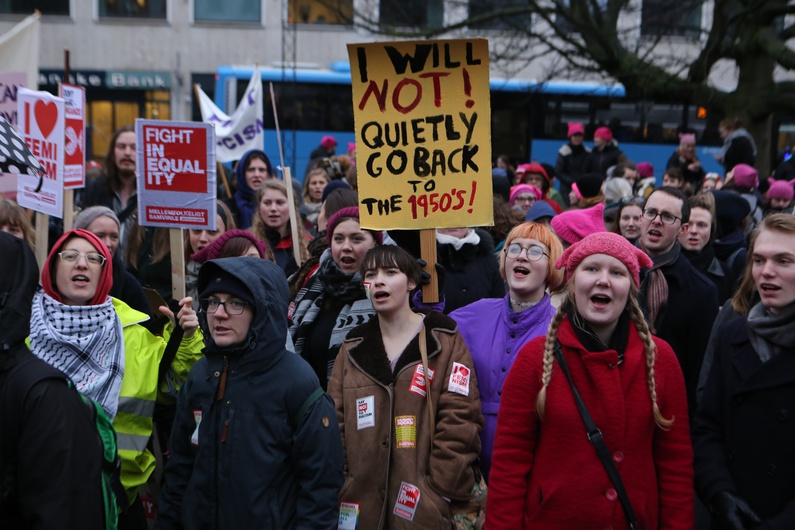 The march started with speeches by Bwalya Sørensen, representative for Black Lives Matter Denmark;  Line Hasall Thomsen - a Danish poet, activist and researcher; and Camilla Fabricius - local feminist and social entrepreneur.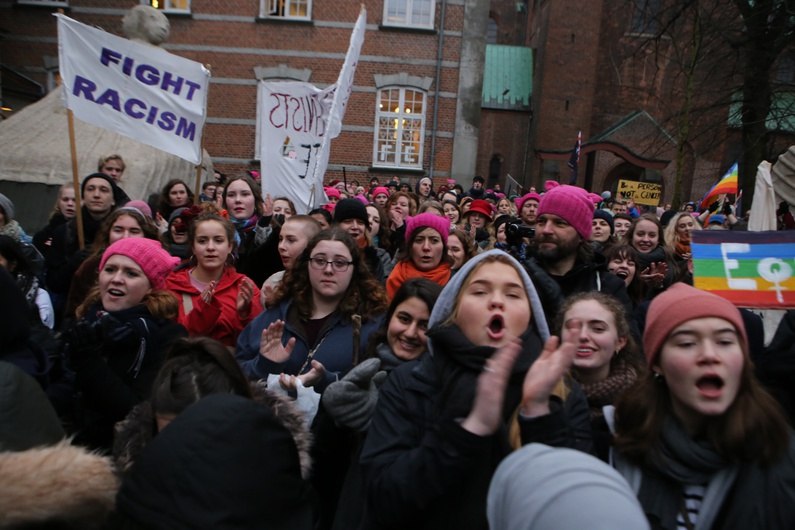 All participants walked from the Aarhus Cathedral, through the Women's Museum, along Søndergade to Aarhus City Hall and back through Frederiksgade, Store Torv and back to The Women's Museum.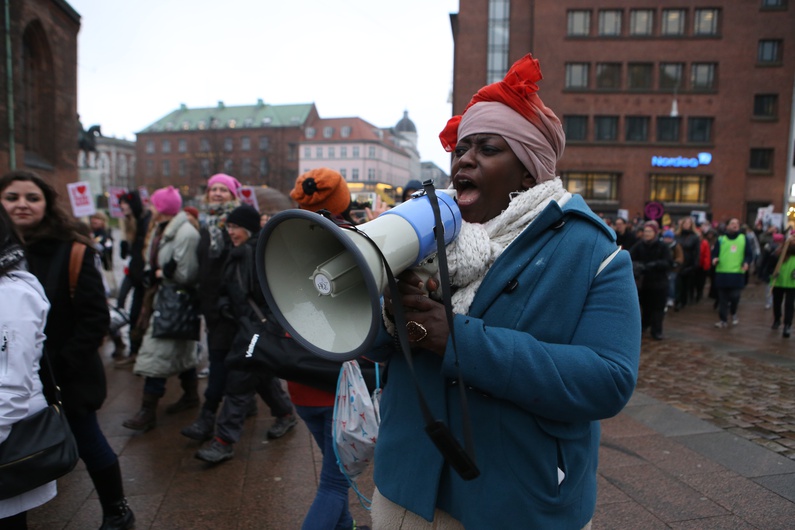 The march was also a precursor to the Women's Museum Gender Festival, which starts today through the 10th of March 2017. The festival is anchored on gender equality.