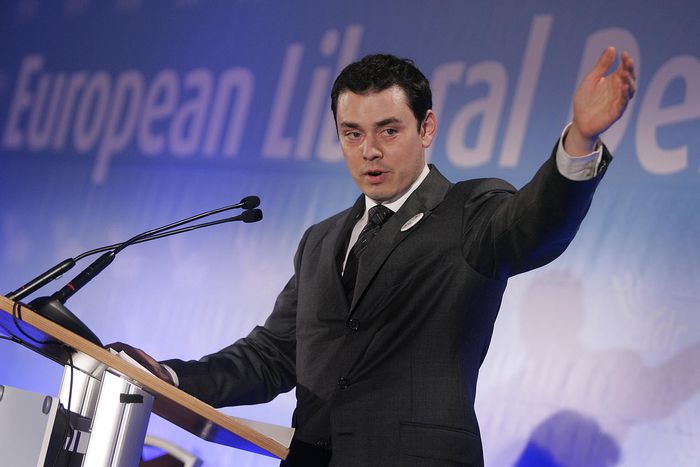 Marc Guerrero: Catalan MEP on Spain, unemployment and van Rompuy
Published on
Translation by:
theroxbox
Youth unemployment has become one of the biggest challenges facing the EU. In Spain the figure has reached 43% amongst those aged 15-26. We discuss this problem and the new era that Europe faces with the youngest ever leader of the European liberal democrats (ELDR)
In November 2009, a Catalan board member of the democratic convergence of Catalonia ('convergència democràtica de Cataluña, CDC) won the vice-presidency of the European liberal democrats. At the age of 37, he's the youngest person to have ever been elected leader in the party's history. What's more, he's the only Catalan to have reached this status in any European party. Amongst his new roles, Marc Guerrero i Tarragó will find himself both representing and coordinating the 56 European parties that make up the ELDR (in Spain, it is not only represented by the CDC but also forms part of the Majorcan Union (Unió Mallorquina, UM). The objective is to 'develop the liberal world in Europe.' This all comes at the start of a new era for the European Union 'in which we must bring together all of the key actors to construct a Europe that can deliver a stronger global player.'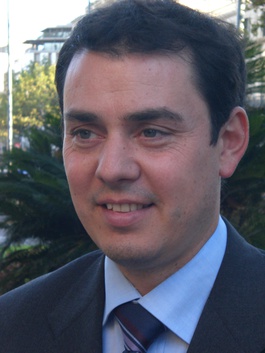 Your age is often brought up when people talk about your appointment. What is the main challenge confronting the EU with regards to young people? 
Here we have a serious problem, instability and a lack of occupations for young people to go into. Moreover, Spain has the highest level of youth unemployment in the whole of Europe. Young people are the future of Europe so we have to fix this problem. We can do this with a two pronged attack. Firstly, education; we have to improve the education system in order to achieve better integration with private business as well as encouraging the study of languages. Secondly, we need to relax European worker mobility laws and for this we must create a European identity.
You talk about strengthening the relationship between education and private business. But how do you avoid degeneration into everlasting contracts with businesses who end up using it as a cheap way to recruit?
Undoubtedly the education sector needs to have stronger links with the kind of workforce needed at any given time. As we improve our knowledge of the private sector, the stronger this link will become and the closer we'll be to the reality of jobs that exist. On the other hand, it is getting young people into work and not remuneration that remains a top priority for private business. We also need to make sure that this is not used to simply pilfer people who are currently on lower wages. In reality, it's just as important to get young people working as it is to educate them.
Can the EU do anything to normalise the state of business contracts?
Of course, there should be controls in place. Although we've progressed in many areas at a European level, we are yet to create one rule for decent jobs and decent wages that will avoid staff exploitation.
What role will Spain play during its six-month European presidency (until July 2010)?
I don't feel that it's right or just that when Europe is in dire need of rising out of crisis its presidency is given to a prime minister with one of the worst economies in Europe. José Luis Rodríguez Zapatero's speech has created a lot of uncertainty – how can we go about solving problems at a European level when we can't even fix our own? However, it has produced something very positive in the 'triple presidency' (EU president Herman van Rompuy, EU commission chief Jose Manuel Barroso and current rotating president, Zapatero - ed). This triumvirate takes the EU to a whole new level. There is a need for Europe in the world, its values, justice and democracy – globally, it has the most evenly distributed wealth.
So how do you manage to increase public confidence in Europe?
We need more transparent models. We need to teach people about Europe and of its transparency and democracy. We propose that the president should be elected by the citizens. A dynamic has always existed whereby European elections turn into regional ones for each member state. The European parties have a lot to say about how this needs to change. One idea they back is to vote for European parties and leaders at these elections. Regrettably, when the new president Herman van Rompuy was chosen, his speech was too bureaucratic, he appreciated the confidence people had in him and couldn't wait to take up the post... we need more powerful speeches that shatter the illusion. For this we must go into more depth in Europe and go to the citizens.
(Image: courtesy of ©ELDR)
Translated from Marc Guerrero, vicepresidente ELDR: "La UE necesita discursos que despierten la ilusión"