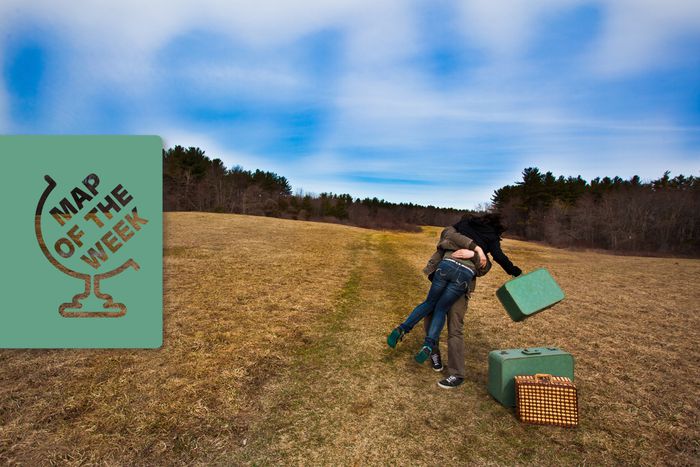 Map of the week: where are people moving to in Europe?
Published on
There have been long-held stereotypes of migration patterns in Europe, from the former Soviet East to the West, from the poorer Southern nations to the North. Now we have the data to confirm where people are moving to and where they're leaving from. A few surprises:
The German newspaper Berliner Morgenpost has created this cool interactive map, showing population growth and decline across 119,406 municipalities in 43 European countries (including Turkey). The data collected over 2001-2011 highlights a few clear trends. Yes, there is population growth in the West compared to the East, but the bigger trend is a shift from rural to urban areas.
Most people are moving to cities, or the suburbs of cities - where housing is more affordable and jobs are in greater abundance. This is obvious for Budapest, Warsaw, Prague, Rome and Madrid, but especially Berlin. Even 25 years after German reunification, we can see that the Eastern half of the country is losing people, everywhere except in the major cities.
This urban/rural shift is much weaker in France, where the rural and coastal populations are increasing. It's a similar story in Ireland where population growth is evident across almost all regions of the Emerald Isle.
Click below to get started. You can explore the map in English or German:
---
This article is part of our Map of the Week series: charting the stats that matter to Europe, one map at a time.