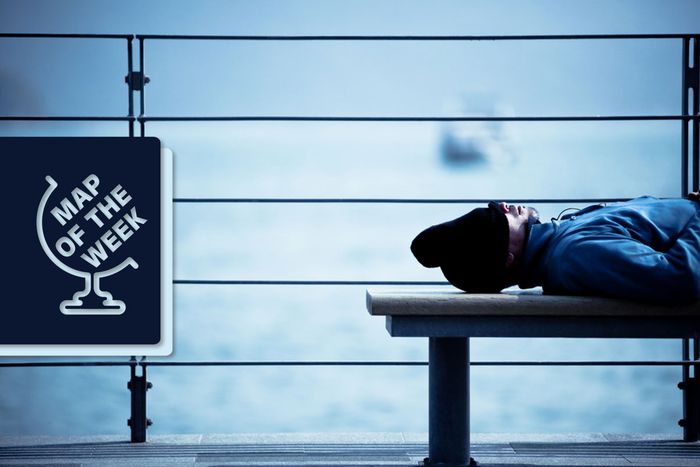 Map of the week: unemployment falls (slightly) in the EU
Published on
It might seem unbelievable but it's true, there are some positive signs within the EU. For the first time since 2011, the unemployment rate in the EU has fallen (albeit slightly). Our map of the week:
While the Eurosceptics everywhere protest against the current wave of refugees, this news went almost unnoticed last week. The average unemployment rate in the EU's 28 Member States fell to 9,5% in July 2015, the lowest percentage since June 2011. However, before we allow ourselves to be overcome with mass euphoria, we need to remind ourselves to firmly keep our feet on the ground. For, the average EU unemployment rate is still above the average of 7% (2008) before the beginning of the crisis. 
What's completely unsurprising is surely the fact that Germany holds the first place with the lowest unemployment rate of 4.7%, whereas Greece is in last place with no less than 25% unemployment. In spite of this, there is a clear reduction of tension in critical countries. In Italy, for example, the rate fell by as much as o.5 points to 12% in July this year. However, the number of unemployed has risen in France, Finland and Austria.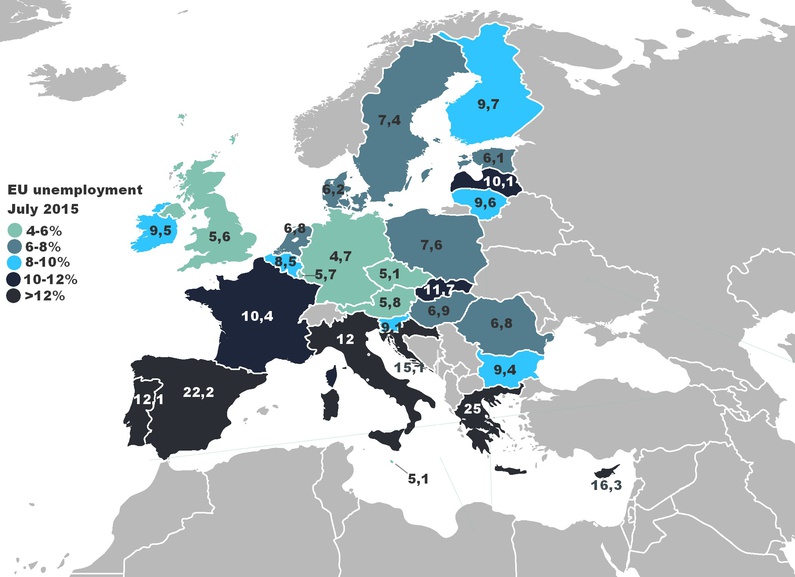 Source: Eurostat July 2015
---
This article is part of our Map of the Week series: charting the stats that matter to Europe, one map at a time.
Translated from EU-Arbeitslosenquote leicht im Sinkflug