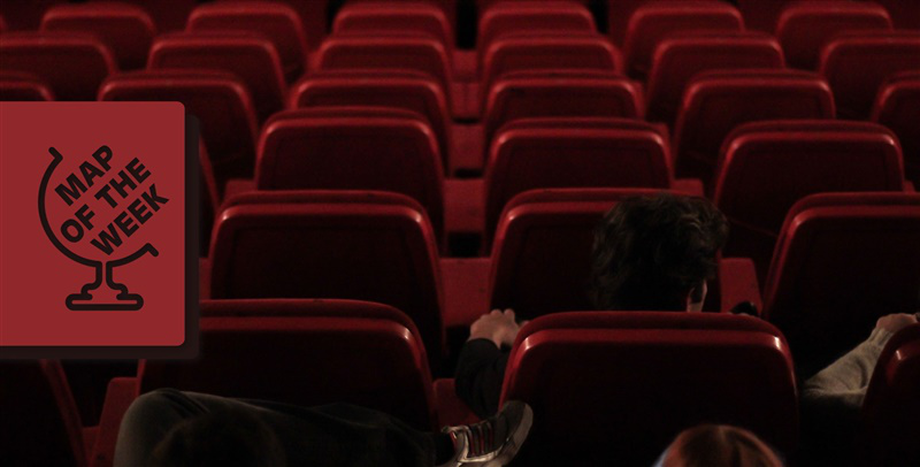 Map of the week: Too much for a movie? Cinema prices in Europe
Published on
Many Spaniards think that going to the cinema is far too expensive, and the recent Fiesta del Cine has only fuelled the debate. At cafébabel we wondered who were the worst offenders across the continent, so we delved into the cinematic experience to discover where to get your cheapest flick. Our map of the week.
At 7pm on a weekday, prime time for Spanish cinemas, it is not uncoming to sit down in a movie theatre designed for 150 people with only a few companions scattered around you. This is usually the case, unless you happen to find yourself at a screening for the Fiesta del Cine, which wrapped up last week. Then you would have to wait in long queues and observe with astonishment how people swap between multiple screenings to watch two or even three films on the very same evening. They are not as crazy, or as rich, as you might believe: the price of admission during this festival is onlty 2.90 euros.
Nevertheless, in spite of the festival's increased attendance, Spanish people in general don't go to the cinema. Many factors come into play here, but one of the variables that could explain this tendency is the price. Many Spaniards consider that going to the cinema is expensive, especially since 2012, when the Government increased the cultural VAT to a whopping 21%. But the question remains:  Is it like this everywhere?  Are cinema tickets really that expensive in Spain?
The average price in Spain in 2014, according to FACUA, was of 6.97 Euros. As might be expected, eastern European countries like Bulgaria (3.88 euros), Croatia (3.27 euros) or Poland (4.22 euros) were cheaper. Above, like in many other respects, are the Nordics: Finland is, according to Eurostat data from 2014, the European country with the highest price in Europe with an average of 11.27 euros per ticket.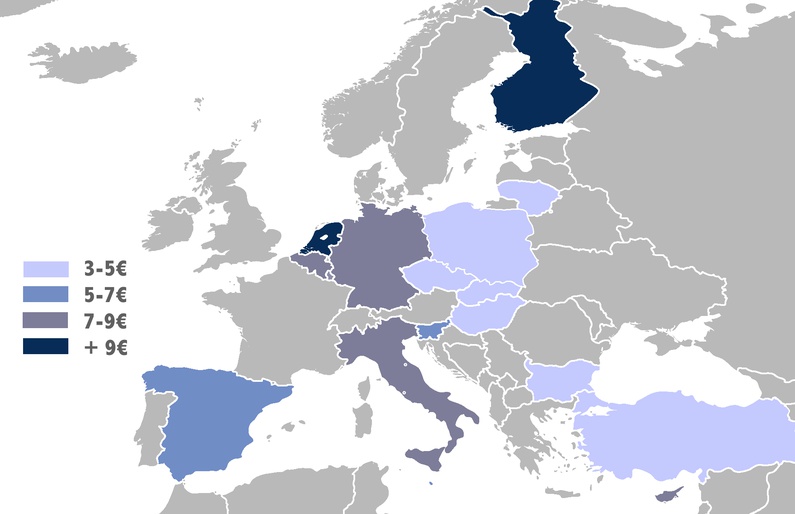 ---
This article is part of our Map of the Week series: charting the stats that matter to Europe, one map at a time.
Translated from Europa a la carta: ¿cuánto vale el cine?