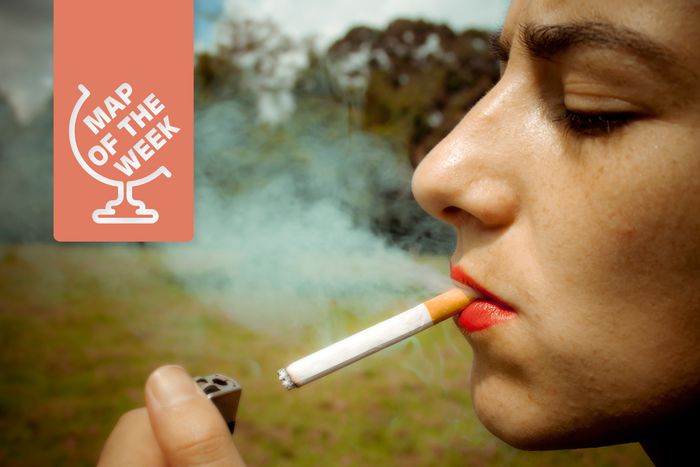 Map of the week: the prices of cigarettes across Europe
Published on
We've known now for over 20 years that smoking damages health, and it is evermore difficult for a smoker to find a place where they can "feed their addiction" without being lectured or grumbled at. Nevertheless, Europe is still fond of its tobacco addiction. According to European Committee data, 28% of Europeans were smokers in 2012. How much did they have to pay for a packet? Check out our map!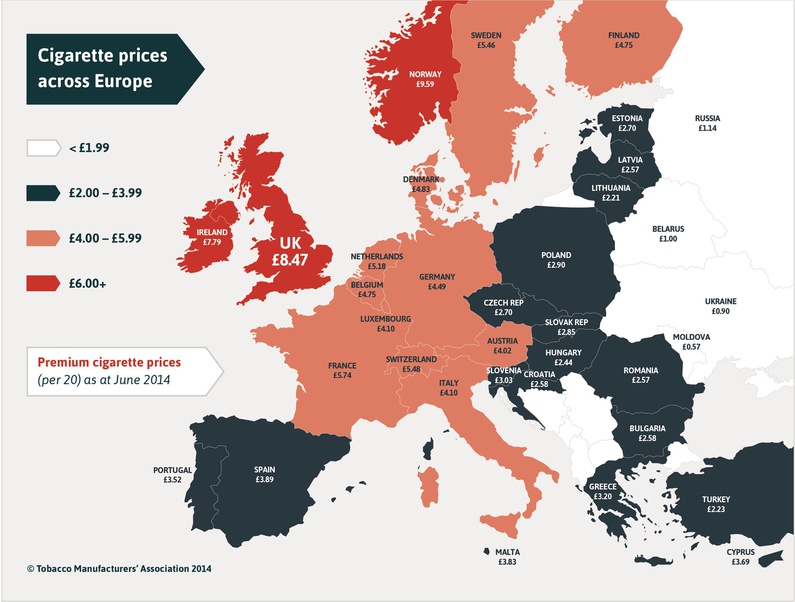 What is it that the French love Portugal, Poland and Ukraine for? Cheap cigarettes. Active smoking is most expensive in Norway, where you have to pay £9.59 a packet, and in the UK, where it costs £8.47. Poland ranks among the countries that are most affordable to smokers as a packet of cigarettes costs here £2.90. The cheapest cigarettes, though, may be found in Moldova, Ukraine and Belarus (£0.57, £0.90 and £1 a packet, respectively).
It seems, however, that the popularity of traditional cigarettes is slowly waning, the main reason frequently being the price. On the other hand, more people are – day in, day out – becoming more inclined to smoke e-cigarettes, which may lack that old-school touch but are much "healthier." In the US, where you can compete in just about anything, a new sports discipline has been brought into existence: puffing out the largest possible cloud of e-cigarette smoke. The contestants opposing one another in these kinds of events can reportedly win handsome sums of money.
The information used in the above article was taken from the websites of Tobacco Manufacturer's Association and the European Commission.
---
This article is part of our Map of the Week series: charting the stats that matter to Europe, one map at a time.
Translated from Mapa tygodnia: Ceny papierosów w Europie