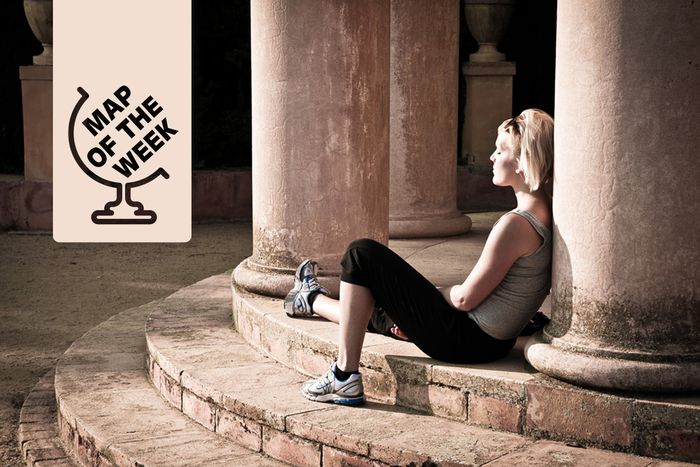 Map of the week: The NEETs of Europe
Published on
The term 'NEET' refers to young people who are neither in employment, education or training, and it varies according to European countries. In Spain, they are called 'nini', but 'NEET' is used by the Poles among others. In France, however, there's no word to talk about this group of young people; a recent OECD study helps explain the differences across Europe.
Before the start of the economic crisis, the word 'nini' was rarely used in Spain. When the 'green shoots' of growth withered and it was clear that Europe had a problem, this term became part of the everyday lexicon used on TV news and talk shows. A recent OECD study has shown that in Spain, more than 25% of young people between the age of 15 and 29, neither work nor study. A percentage that exceeds Greece and Italy. Curiously, in the latter,  the term 'nene' has begun to be used, although most still use the anglicised 'NEET'.
In other nations such as France, UK, Poland and Portugal, NEETs make up more than 15% of all 15-29 year-olds. It should be noted that the latest data points to 10.6% unemployment in the case of France; 5.5% in the UK and 7.7% in Poland, according to Eurostat. On the other hand, the Czech Republic, Slovenia, Finland, Denmark and Estonia are between 10 and 15% while at the top, without really surprising anyone, are Germany, Austria, Sweden, Norway and Holland, between 5 and 10%.
In any case, 'NEETs', 'nene' 'nini' or however you want to call them, are a recent reality that reflects how much of young Europeans spend their days. It says a lot about austerity and the economic recovery in many European countries.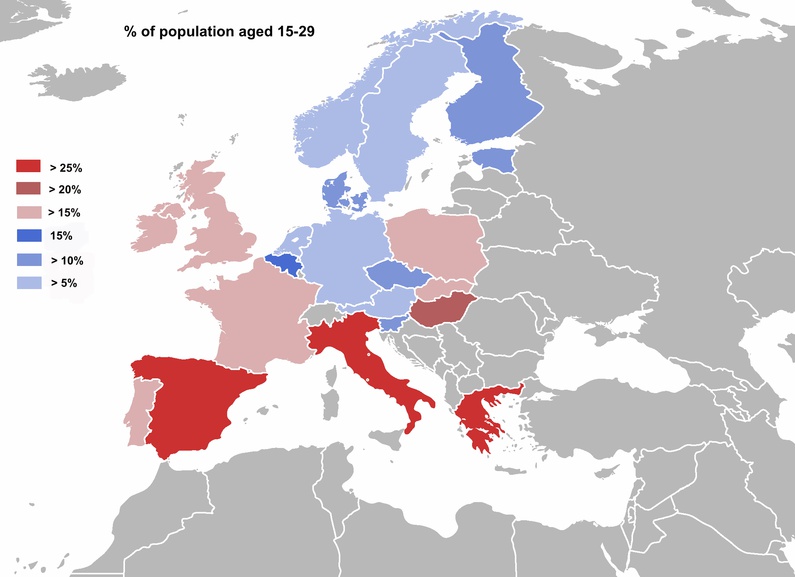 ---
This article is part of our Map of the Week series: charting the stats that matter to Europe, one map at a time.
Translated from Mapa de la semana: Los 'ninis' de Europa