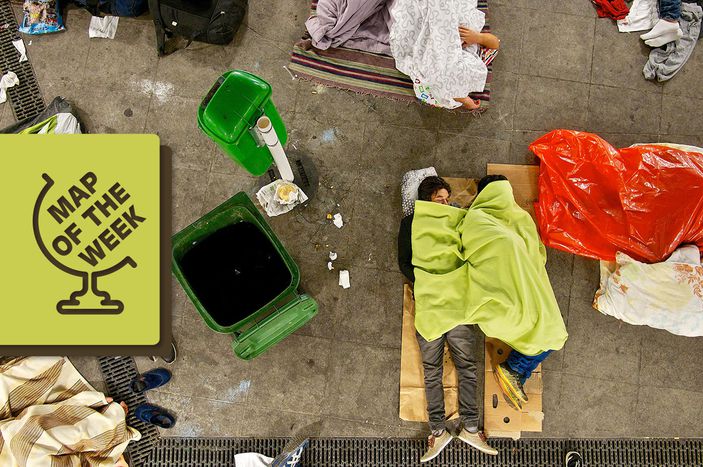 Map of the week: The EU's latest refugee quota proposal
Published on
As the EU, led by France and Germany, tries to step up its hugely insufficient response to the refugee crisis, are the new EU Commission proposals of taking in an extra 120,000 refugees enough?
With Germany expecting to take in over 800,000 refugees this year, many have called for Europe to share the burden. As German Chancellor Angela Merkel said, "We know we were quick to save the banks. We have to be quick to meet this challenge too."
As a part of the plan to take in an extra 120,000 refugees over the next two years, France will join Germany in taking almost half, with the two nations accepting around 55,000. 
Greece, crushed by Troika-led austerity, and Italy, which has also taken in large numbers, are exempt from the new proposals, as is Hungary, where a series of mixed responses (including a massive border fence, closing Keteli Station in Budapest, and then later allowing some migrants to board trains to Germany and Austria and taking others to crowded refugee camps) have led to political and institutional confusion.
Elsewhere, the UK (who will take in 20,000 over the next four and a half years, when Germany took in 10,000 in just one day), Denmark and Ireland, all of whom reside outside of the borderless Schengen zone, are exempt from the quota, though growing civilian pressure is calling on their governments to show greater compassion.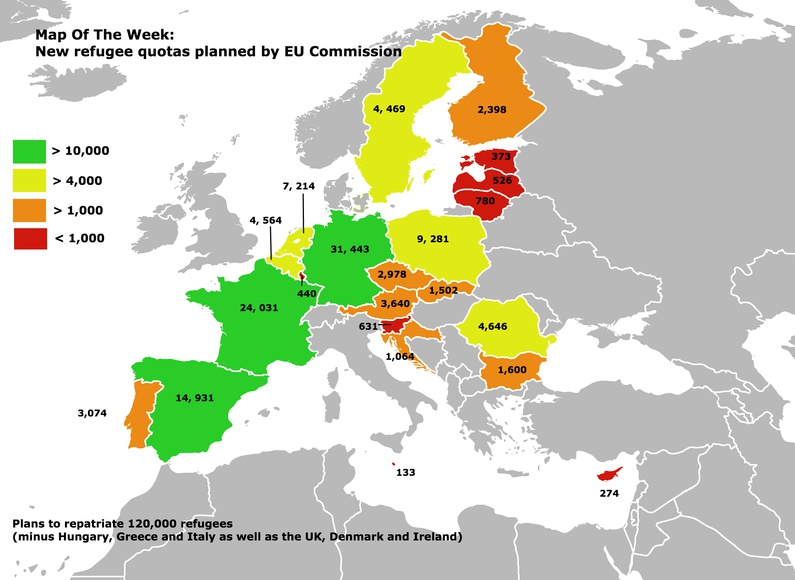 ---
This article is part of our Map of the Week series: charting the stats that matter to Europe, one map at a time.