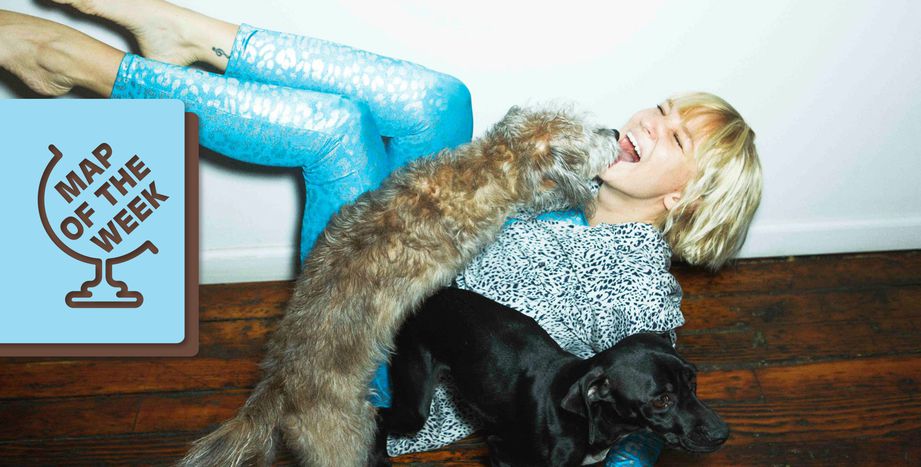 Map of the Week: The European music charts
Published on
Eurovision is over for another year, and with it go a whole host of pop hits you'll never hear again. Don't panic Europe! You can always turn to whatever is top of the charts in your country. These are titles you'll hear over and over again, pretty much constantly, until you know them by heart whether you like it or not. So, who's top of the euro-pops?
Eurovision, in France at least, is often accused of the worst kind of musical insanity. Thanks to its retro-future-kitsch aesthetic, the competition has become one of the most mocked events of the year. Yet it's still watched by nearly 200 million people world-wide. It's a strange paradox that we also observe when it comes to what makes it into the top 40. Speak to anyone who you might consider of sound musical mind and they'll tell you that whatever's topping the singles sales chart is – and let's not beat around the bush here – "shit".
Yet still, such "mainstream" songs are listened to, shazamed, streamed and downloaded by millions of people. Could the famous "song of the summer" be hidden among them? That one track that you'll only be able to escape by cutting your electricity. The new Justin Timberlake track is already competing for the title, but it's a certain Australian singer-songwriter named Sia who can currently boast Europe's most listened to offering, with "Cheap Thrills" (number one in Belgium, France, Hungary, Austria and Turkey).
Up next we find the US rap sensation Drake and his song "One Dance", featuring the British singer Kyla and Nigerian afrobeat artist Wizkid (number one in the United Kingdom, Denmark, Sweden and Switzerland).
American artists have Europe tapping their toes across the board: Beyoncé is number one in Portugal, Twenty One Pilots in Poland, LP in Greece… but elsewhere people are propping up artists from a little closer to home. That's the case with Germany's very own Pop Idol (from Deutschland sucht den Superstar) Prince Damien, as well as in Scandinavia where they never hesitate to lend a hand to artists singing in their mother tongue, (often for the worse). 
Ireland are listening to their Scottish cousin the "new king of British electro-pop" Calvin Harris, whilst Spain seems to swear by Enrique Inglesias, who somehow still gets away with wearing tank-tops in his videos.
Finally, we head east – to Ukraine, Romania and Bulgaria – who immerse themselves in electro, epilepsy-inducing remixes and the kind of stuff that's all the rage when driving a souped up Peugeot 205. Whether to cut the power or start longing for the Eurovision Song Contest is up to you.
---
This article is part of our Map of the Week series: charting the stats that matter to Europe, one map at a time.
Translated from Carte de la semaine : le top of the pops européen