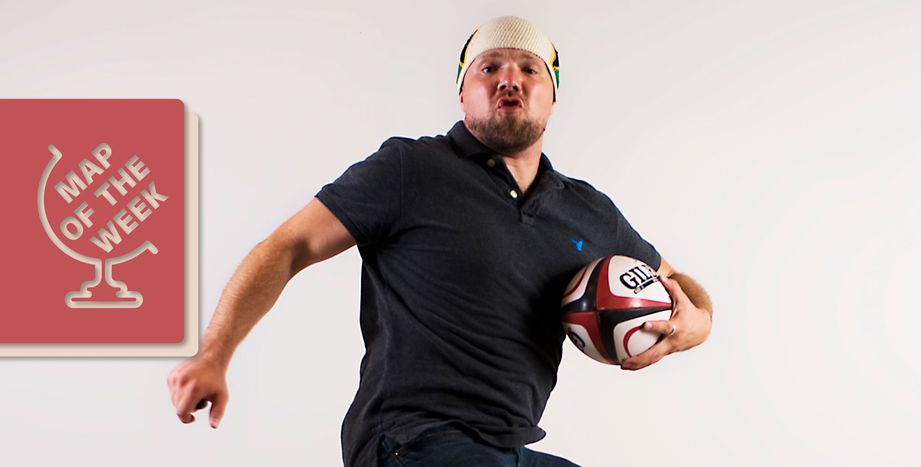 Map of the week: Rugby in Europe
Published on
Translation by:
Кeri
Last weekend saw the start of the 122nd Six Nations Championship. The competition is the rugby union equivalent of the UEFA European Championship, but has only six competing countries. Aside from these select few, other countries have tried their luck at the sport. Let's take a look at who plays rugby around Europe.
In 2014, more than three million people played rugby across Europe, according to data from World Rugby, the rugby equivalent of FIFA. Two of these three million are British.
Rugby was invented in England and is dominated by English-speaking countries. At first, international matches were fought out between Scotland, England, Ireland and Wales. France joined the championship not long after, creating the Five Nations, but it was not until 2000 that Italy joined, giving it its definitive name, the Six Nations Championship.
Since then, the teams of these six countries have met up to compete against each other every year in February and March. Elsewhere in Europe, national teams are still made up of amateur players. In countries like Spain and Portugal, the number of participants, as well as the constanly evolving nature of the sport, indicate a growing interest in rugby union. The two Iberian nations also participated in the 1999 Rugby World Cup. 
Further to the east, there are two countries that regularly qualify for and attend this high level competition: Georgia has played four times and Romania eight times in succession.
Rugby Europe, formerly the International Federation of Amateur Rugby, also organises the European Nations Cup, which is played on a two-year cycle. It has seven divisions and includes 38 federations of varying sizes. But how many countries does that mean play rugby in Europe?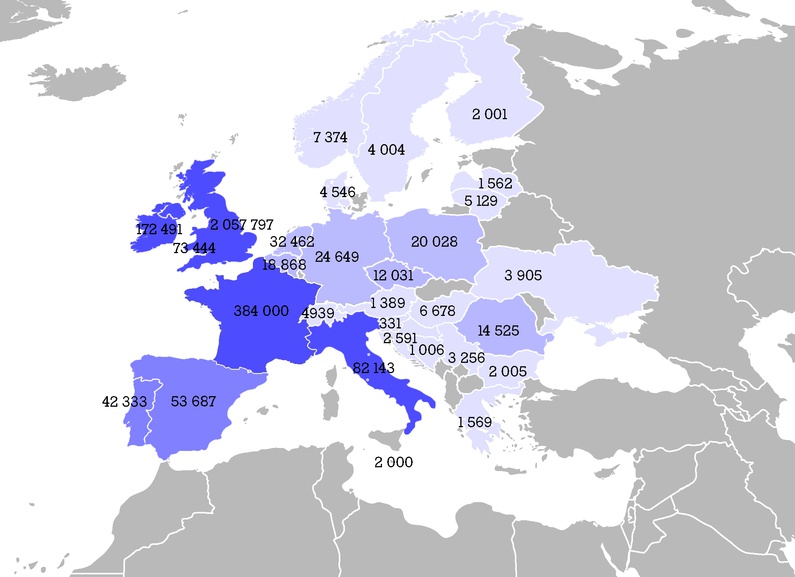 ---
Source : World Rugby (data from 2014)
---
This article is part of our Map of the Week series: charting the stats that matter to Europe, one map at a time.
Translated from Carte de la semaine : le rugby en Europe