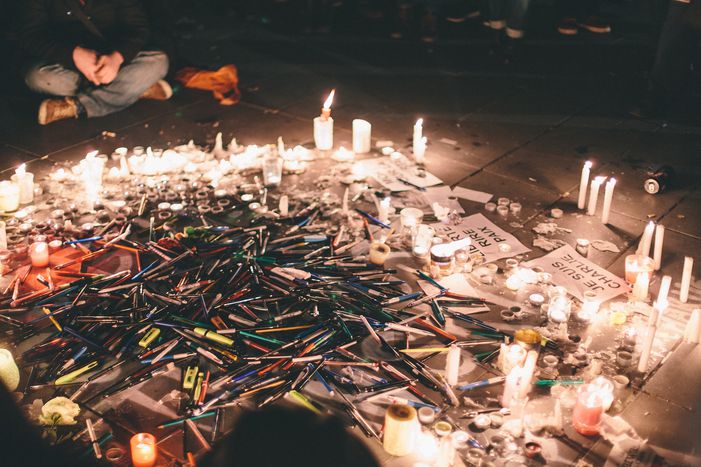 Map of the week: Press freedom worsens in Europe
Published on
According to the 2015 World Press Freedom Index, there was a drastic decline in freedom of information in 2014.
Two-thirds of the 180 countries surveyed performed less well than in the previous year.
The European Union/Balkans region had, by far, the biggest decline since the 2014 survey.
The 2015 World Press Freedom Index, compiled by Reporters Without Borders, has shown an increasingly negative picture of press freedom in Europe. The Charlie Hebdo and Copenhagen attacks appear to be an extreme manifestation of this decline in liberty and the freedom of expression across Europe.
Countries painted white in the map below have a much higher level of press freedom than those that are yellow and orange, while red nations have strong limitations and issues with a free press. As with the last few years, the index is topped by Finland. The Finns are followed by Norway, Denmark, the Netherlands, and Sweden in fifth place.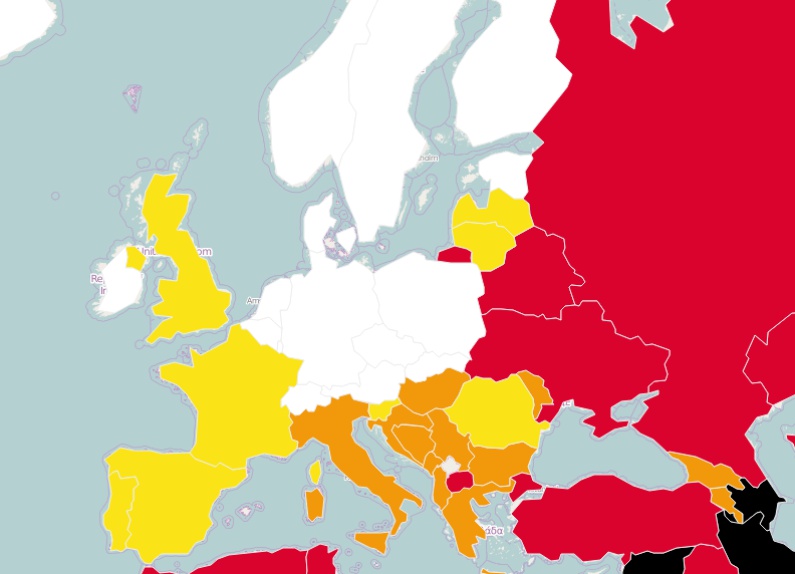 The 2015 World Press Freedom Index has seen an overall decline
However, even these nations suffered a decline in journalistic performance. The Reporters Without Borders analysis states that: 
"In Finland, growing competition drove media groups into mergers in order to be able to lay off staff. As a result, there was an inevitable decline in the volume of media content available to the public. A collateral effect of the reduction in the number of newsrooms was a loss of independence."
Meanwhile, in the Netherlands, "A salient example was a ban, adopted in September, on filming inside parliament without an explicit agreement by parliamentarians."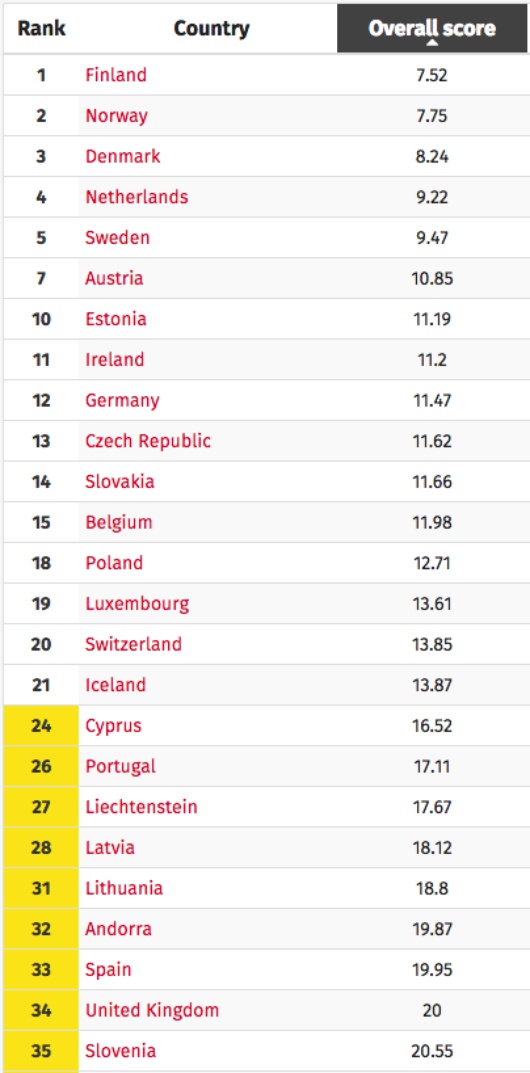 The wider problem, according to the report, lies in a lack of pluralism: "Government interference in the media is a reality in many European Union countries. It is facilitated by the concentration of media ownership in ever fewer hands and a lack of transparency about ownership."  Other nations, such as France (38th) and Italy (73rd) have seen populist political parties ban journalists from attending meetings and events. The French far-right party Front National and Beppe Grillo's Five Star Movement (M5S) in Italy are strong examples of this new information control. Elsewhere, with Syriza's victory in the recent Greek elections will see the restoration of state broadcaster ERT, giving the media landscape some much-needed plurality but the country remains 91st out of the 180 nations reviewed by the report. 2015, it seems will require a big shift in attitudes to arrest this decline in press freedom.
---
This article is part of our Map of the Week series: charting the stats that matter to Europe, one map at a time.