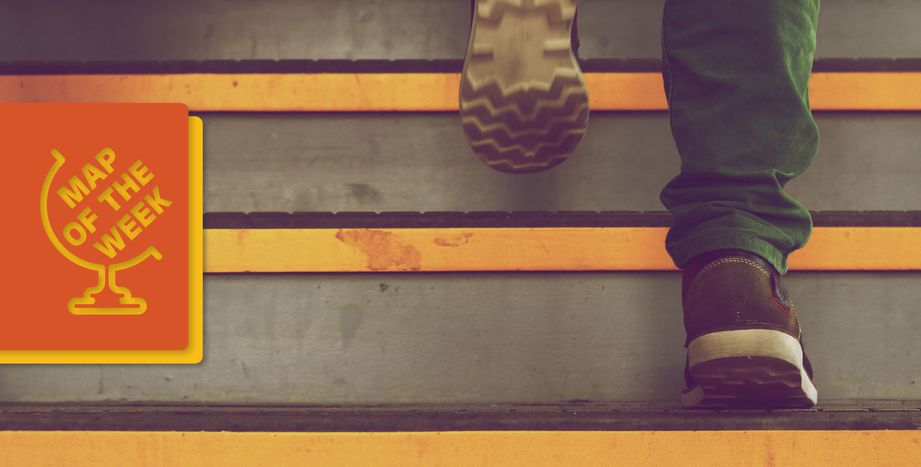 Map of the week: Ireland and its expats
Published on
Just over a week ago, Irish citizens punished their government in national elections, the austerity measures installed during the last few years of crises having proven too hard to take. Even if Ireland is often cited as a model student when it comes to economic recovery, OEDC numbers show that one in six Irish citizens are turning their backs on the Emerald Isle.
We'll have to wait a bit until the full impact of the results the elections of the 26th of February become apparent. For the moment, no clear majority has been decided. The coming weeks threaten to turn into a political tug-of-war. Coalition Prime Minister Enda Kenny (of Fine Gael, a centre-right party) endured heavy losses and the only solution remaining seems to be a grand coalition with their eternal rival Fianna Fáil.
Such political nightmares might lead the odd Irishmen to pack their bags and up and leave the Emerald Isle, to set up a new life elsewhere. Since the start of the financial crisis in 2009, Ireland has stayed in a firm first place when it comes to the highest percentage of a country's population living abroad.
According to data from the Organisation for Economic Development and Cooperation (OEDC), 17.5% of Irish people over the age of 15 were living abroad in 2014. Just for comparison: the Spanish were the most attached to their home soil. At the end of the count only 2% of its citizens were expats. You can't even put this down to the good weather in the region; the rate of departure of neighbouring Portugal was 14% in 2014.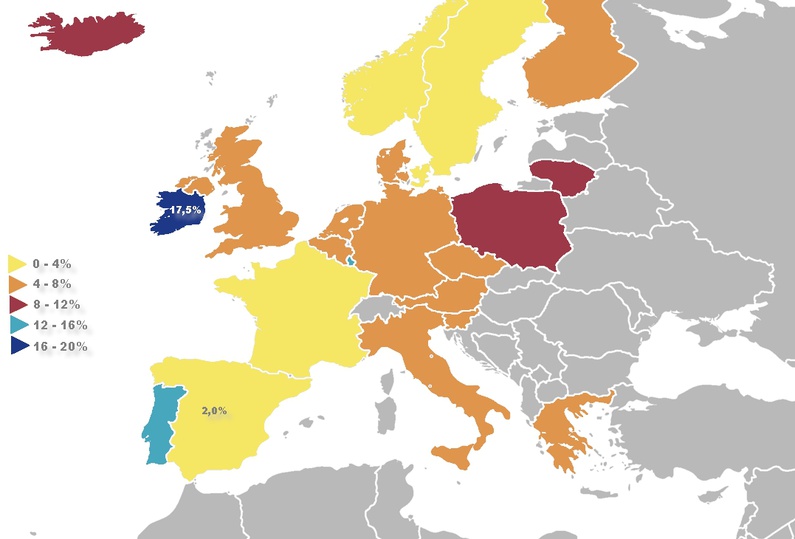 ---
---
This article is part of our Map of the Week series: charting the stats that matter to Europe, one map at a time.
Translated from Map of the week: Ich bin dann mal weg