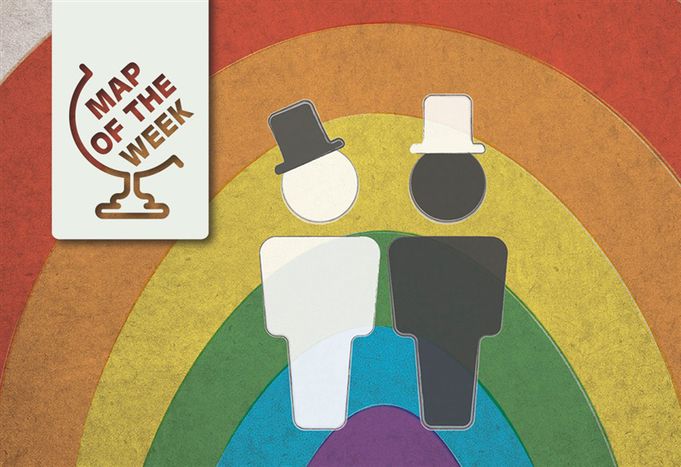 Map of the week: Gay marriage in Europe
Published on
Germany has just voted to legalise same-sex marriage. Here is an overview of where gay marriage is legal in Europe. 
The Dutch were the first nation to legalise same-sex marriage back in 2001. This Oranje revolution was followed in 2003 by two other real pioneers: Belgium and Spain. Ten years later, the map of Europe has as many as 15 states where marriage between two people of the same sex is legal. 
Meanwhile things have also changed in terms of civil unions, which are currently recognised in states such as the Czech Republic or Croatia. However, there is still a conservative set of nations that hasn't reconsidered its stance on this issue. For example, the constitutions of Serbia, Ukraine and Poland define marriage as a union between a man and a woman. But this might seem like nothing compared to the constitutions of six other countries where gay marriage is actually banned rather than not recognised.
In short, we may have come quite far on the road to marriage equality but we still have a long way to go.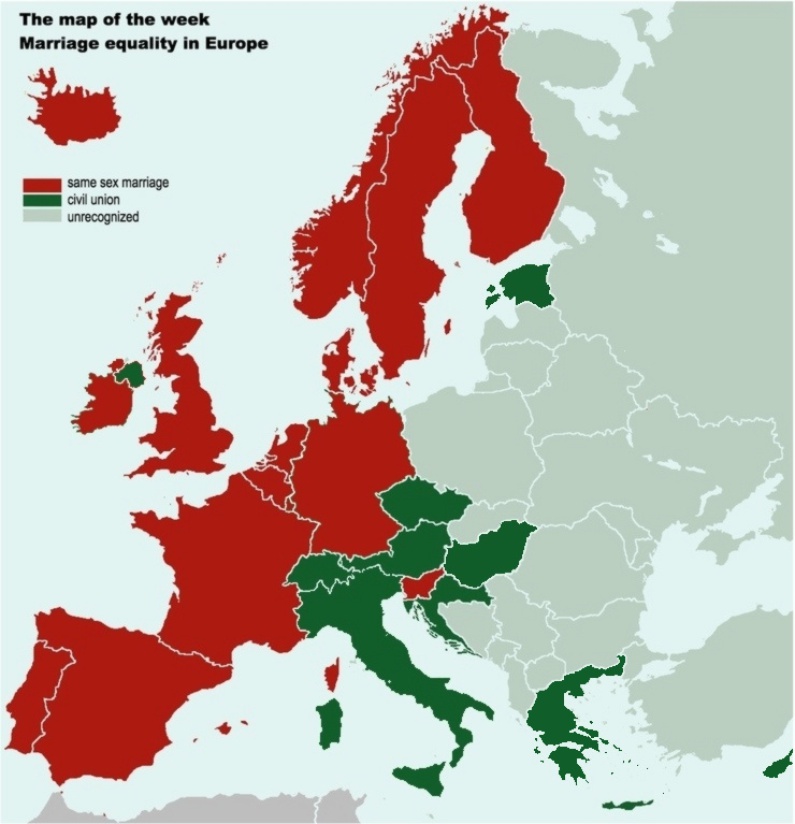 ---
This article is part of our Map of the Week series: charting the stats that matter to Europe, one map at a time.
Translated from Mappa della settimana: il matrimonio gay in Europa