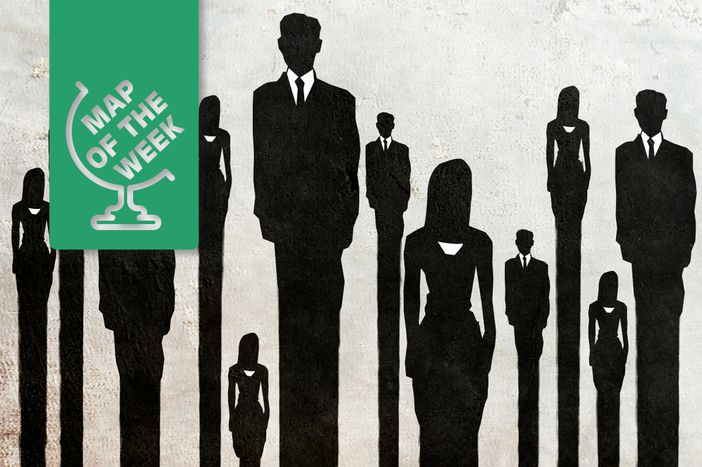 Map of the week: Europe's glass ceiling
Published on
Across the EU, women earn, on average, 16% less than men per hour. The situation varies across Europe, with some countries having a huge gender wage gap, while others are getting closer to equality. 
And this is despite the fact that women do better at school and university than men. Here's how the situation breaks down across Europe:
Slovenia, it seems, is leading the way in the fight to attain gender equality in Europe, with women in the country earning only 2.5% less than men. It is closely followed by Serbia, where the gap is also not so insurmountable at 3.3%.
And that's where the potential for equality appears to tail off. The likes of Italy (6.7%), Poland (6.4%) and Romania (9.7%) aren't bad but the disparity increases elsewhere. As for the rest, Germany is also surprisingly high with a 22.4% gap, as are the likes of Austria (23.4), the Czech Republic (22%) and Slovakia (21.5%). As for the worst, it's Estonia (30%) with a truly massive wage disparity. 
Sadly, the glass ceiling remains thick in Europe, despite some emerging cracks. The next step is the hardest - to break through!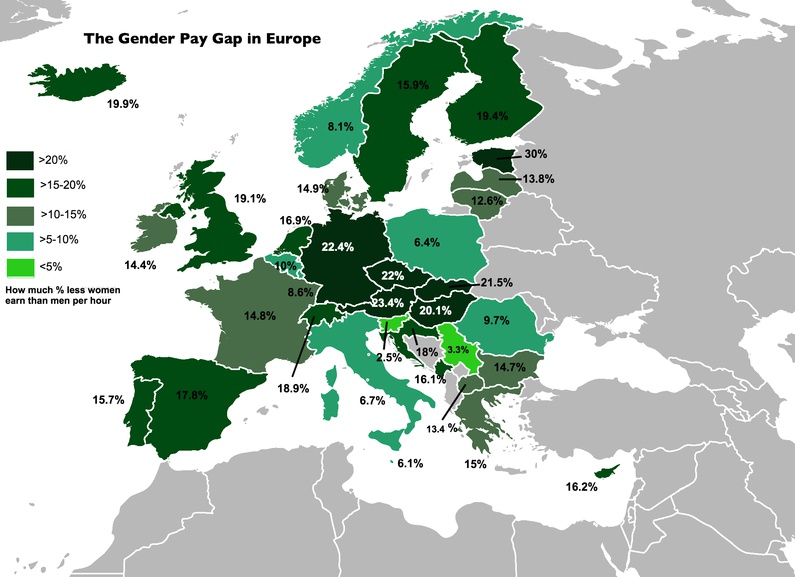 Sources: Eurostat, RRPP - Western Balkans, Iceland Labour Journal, OECD and Swiss Info
---
This article is part of our Map of the Week series: charting the stats that matter to Europe, one map at a time.