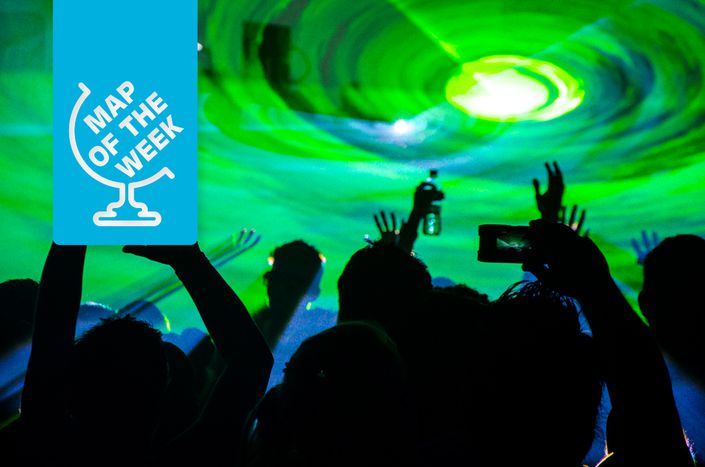 Map of the week: Europe's biggest music festivals
Published on
Summer comes about more or less quickly depending on the country in which you live. You might be planning to go to the odd music festival in the next few months. But do you know how much it costs to attend some of the biggest and most influential ones? We've mapped them out to dispel your concerns.
Going to a music festival during the summer will be on the agendas of many young Europeans; they're an excuse to be with friends, to see those groups you listen to every day, camping and to get away from your usual routine. But what's the price of this fun?
If you go to Glastonbury in the UK, or Tomorrowland in Belgium, entry for all days in both cases exceeds 300 euros, and that's excluding travel, accommodation and everything that is consumed on the premises.
Closely following these are those held in Germany (Rock am Ring), Denmark (Roskilde Festival) and Hungary (Sziget Festival), with full access to over 200 euros. To justify these prices for those on a tight budget, which let's admit is a lot of us, Roskilde and Sziget last for 8 and 7 days respectively while the others take place for 3 and 4 days on average.
Finally, the Main Square in France and Exit in Serbia slightly exceed 136 euros, behind the Open'er Festival (153,849 euros), Poland and Sonar (188,819 euros) in Spain.
*Prices refer to the cost of entry for all the days that lasts every festival.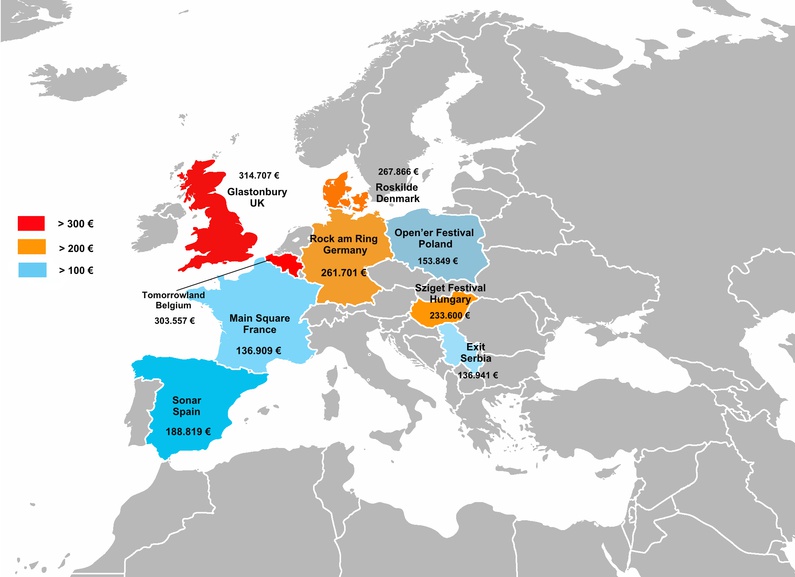 ---
This article is part of our Map of the Week series: charting the stats that matter to Europe, one map at a time.
Translated from Mapa: Los festivales de música más caros del verano