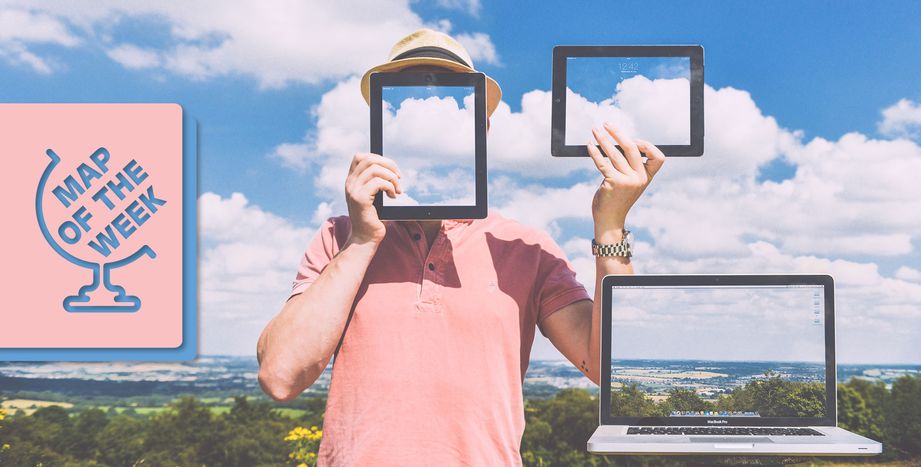 Map of the week: Europe surfs the Net
Published on
Morning. Get out of bed and straight away check your emails. Midday. Upload a photo of your sushi lunch to Instagram. Evening. Reserve train tickets for a weekend in Amsterdam. Nowadays, everything is online. Our map of the week shows the proportion of Internet users per country in Europe. Who would have thought that the inconspicuous Luxembourg would be the most prolific web addicts?
"A day without the Internet is a day lost," say Luxembourgers – 92% of citizens in the country say they use the Internet every single day. That is, in any case, the results of a survey by Eurostat, scrutinising Internet use in Europe during 2015.
Nipping at their heels, we find countries such as Norway, Denmark, and Finland, with 89%, 87% and 85% of daily users respectively. Thus, Scandinavia and Luxembourg are well ahead of the pack when it comes to the average EU level (67%). Bringing up the rear we have Romania (37%), Turkey (40%) and Bulgaria (46%).
This disparity between north and south across the continent only confirms old clichés, but also shoiws just how different web behaviour can be across Europe.
Could Internet use serve as an indicator of prosperity and innovation? Let's take the example of Estonia. This country not only said "Goodbye to Yesterday" during their last entry to the Eurovision Song Contest, it is also considered a digital pioneer when it comes to online administration. In contrast, the German and French authorities prefer to keep it old school.
If the key to success rests in l0ng hours spent surfing the Web, eastern and central European countries, as well as those closer to the Mediterranean, should consider borrowing a little of Luxembourg's geek style.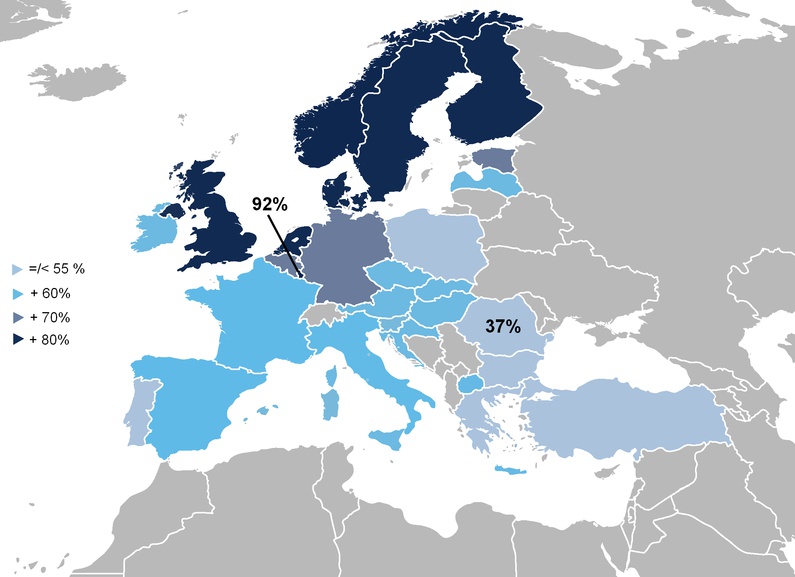 ---
This article is part of our Map of the Week series: charting the stats that matter to Europe, one map at a time.
Translated from Map of the week: Europa surft im Internet