Manifestation to free jailed blogger Kareem
Published on
All around the world there has been demonstrations to protest the arrest of Egyptian blogger Kareem Amer.
Kareem has seen much support from other countries protesting his arrest when he was sentenced to jail for expressing his opinion. Protests were also held in Stockholm.
It is a starch reminder for all that the right to free speech we enjoy in Europe is not to be taken for granted, nor that so many in the world don't have the opportunity to use their right.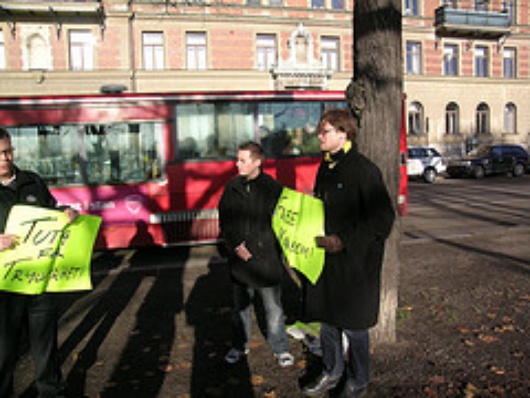 Free Kareem rally in Stockholm, photography by Henrik Bejke