Malta's Eyes
Published on
Translation by:
Morag Young
Lying between Sicily and Tunisia, Malta wants to be a 'bridge' between the Arab world and the EU, not least through a remarkable youth initiative…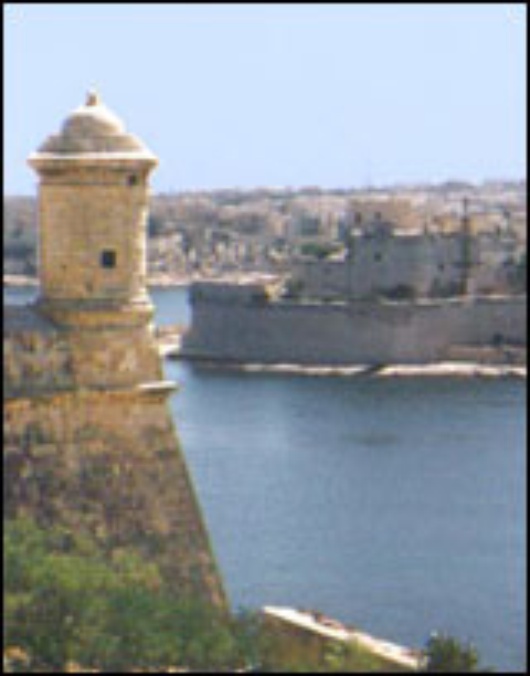 As you stroll along Malta's lanes and the sun burns the stones beneath your feet, you could be forgiven for thinking that Europe was far away. The inviting place names, such as Mdina, Cirkewwa or Gnejna, sound Arabic, the white houses echo the flavours of the Mediterranean, and the faces of the passers by are even deeper and darker than those of the girls from Palermo.
In reality, this tiny archipelago, lying between Sicily and Tunisia, is, as of May 1st 2004, a fully paid up member of the new enlarged Europe - having placated the purists of northern and continental Europe, and the mathematicians. Indeed, because, as The Economist has noted, in the new generation of European Summits, "Gerhard Schröder, Chancellor of a Germany with a population of 82 million people, will not be treated very differently from Lawrence Gonzi, Prime Minister of a Maltese government which only represents 397,000 people".
It's not just about geography
But that's how it is. And not only is Malta abandoning the hindrances and complexities of a mini-state. It is actually growing in confidence. It is a candidate to become a 'bridge between Europe and the Arab world', as Giovanni Buttigieg puts it, Maltese and Director of EuroMed Youth Platform, a network which brings together European NGOs and countries on the southern shore of the Mediterranean. For Buttigieg, the Platform's launch last September in Malta – which brought together more than 100 young people from more than 35 countries, an event which café babel covered – "was tangible proof of the fact that the EU is not an exclusive club but an area which is open to its neighbours". Actively supported by the European Commission with the Euro-Med Youth Programme, the Platform is now pledging to integrate eight of the new EU member states, 'except Cyprus and Malta itself which have already participated in the past as countries in the South'. However, opening this Mediterranean dimension up to the countries of Central and Eastern Europe remains doubtful. But Buttigieg wants to involve them, starting with a meeting - to take place in Budapest in October – with the eight countries on the southern shore: Morocco, Algeria, Tunisia, Egypt, Israel, the Palestinian Territory, Lebanon, Syria and Turkey. It is this Mediterranean dimension, therefore, that Malta can offer the rest of the EU. 'And not only thanks to its geographical position' Buttigieg wants to underline. 'It must not be forgotten that Malta is also a tiny country politically speaking which does not present a threat. Among the Mediterranean countries, Malta is therefore the only one not to have serious political problems with its neighbours. This is not the case between Israel and the Arab states, or between Cyprus and Turkey. And its historical background, peppered with foreign dominance – Roman, Arab, English – means that it shows great open-mindedness towards other cultures'.
Indeed, because the Maltese language is also a medley of different influences: '60% Arab, with a Latin alphabet, and Italian, French and English influences' sums up Maria, a law student. And it doesn't really matter that she explains this in perfect Italian, a characteristic shared by many young people in this country. Her dark eyes make you forget that the Maltese have required, and rightly so, that their language become one of the 20 official languages of the new Europe – the Europe which reaches as far as Valletta.
Translated from Gli occhi di Malta