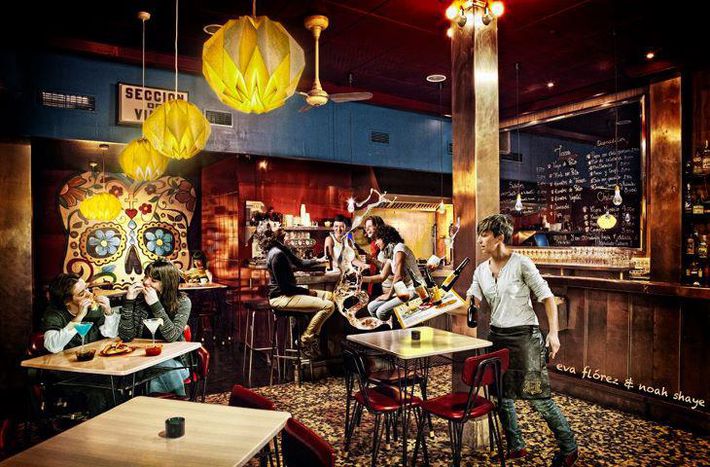 Madrid : being a lesbian in Lavapiés
Published on
It always makes more sense when a story is told by someone who has actually experienced it. Here is the story of Julia, who left Paris for Lavapiés, a suburb of Madrid. 
I arrived in Madrid on the 20th August 2012 where it was 45°C. I had a backpack, a suitcase in both hands, and I was going to doss on the best friend of a friend of my best friend's sofa, giving me enough time to find a proper bed. I did not come for any particular reason, just for four months, but when my Parisian love story came to an end, I decided that I would not go back.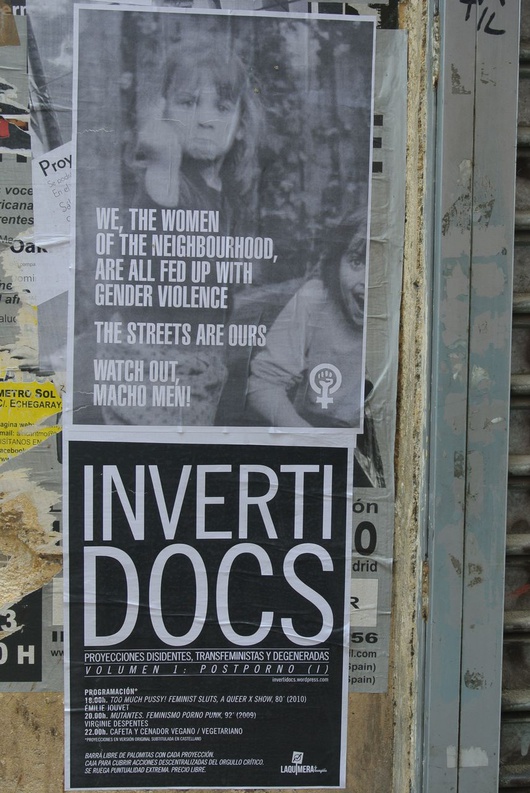 As a "lesbo" in exile, I quickly developed the urge to mix with people like me. I had the same fear left over from my days in Paris that people my age no longer had space in their lives for new friends, that they would open up to someone new if it was just a one night stand. Personally, I wanted friends, not lovers. So I went into a batucada, did some roller-skating, taught French classes, and played table football. Through single-sex activities, I gained access to Madrid's lesbian scene. I do not like to generalise a group of people and I definitely only saw a small piece of the picture but, nonetheless, I am going to talk about my impression of the lesbians here. I get the impression that they are full of life, of all ages, and that they love to socialise. Also that they had overcome the social conventions that Parisians admire: being beautiful, being skinny, finding someone to spend the rest of your life with, and having kids. They are feminist and queer and alternative and they refuse to hide. Seeing how Madrid is adapting to them, I cannot be too far from the truth.
In this slightly crazy country which belatedly got rid of Francoism in 1977 but which was one of the first to legalise gay marriage in 2005, I get glimmers of their presence everywhere. From the label "long hair lesbian", Lesbian Visibility Day where you eat vagina-shaped lollypops, ladyfest, the page "dramafreemadrid" and its "ideas and resources for lesbians" as well as the "Indignados" gay pride festival which is held a week before the "real one".
Marian, Martouchi, Béa, Isa, and Maria...
The lesbianss here have left the Chueca area to set up headquarters in Lavapiés. There, inbetween the Moroccan barber shop, the Indian restaurants, and the Chinese bazaars, they settle in beautiful, unfashionable places such as the women's bars where no one bats an eye if you're not dressed to the nines. This is because Chueca is expensive, smelling like both plastic and ghetto at the same time. 
I understand these girls who do not want an area exclusively for them, but rather to just be one more minority among those that populate Lavapiés. In the steep roads of this old shanty town, age, colour, and language mix rather well. Welcome to the area of Madrid where there are the most squats and different nationalities and which has the most dynamic associative and political activity.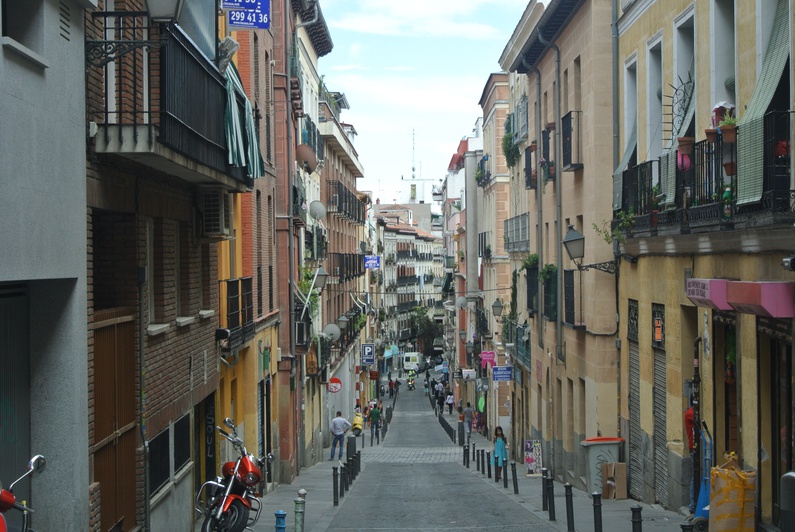 Here the lesbians navigate through  the social centre managed by the women themselves "l'eskalera karacola", the 33 club for dancing, the Mojito for drinking, and the Antigua taqueria  for eating.  The more successful the offer, the more it grows. It seems that today there are more places for girls than guys in Lavapiés but what's good is that they're not in the majority and nor are they concentrated on the same street. What's cool is that you find all sorts of people here and even better you do  not go there especially for dating. What's practical is that the other places in the area which aren't particularly LGBT are effectively gay friendly and you need to latch onto someone to get them to pay for more than just a 2 euro beer. So in short, no matter where you go around here, the girls are right at home.
In Madrid I met Marian who seemed  out of this world when she told me about her divorce from a woman, Martouchi, who is the same age as my mother but who goes to bed later than I do. I also met Béa who chatters on in French, Isa who invites all the lesbians to her swimming pool when Madrid becomes a sauna, and Maria, her niece who is also, when we go out, her right arm. These are just a handful of the people I met, which makes me love Madrid so much that I could go on for hours.
This article was first published in French at barbieturix.com. 
Translated from Madrid : être lesbienne à lavapiés