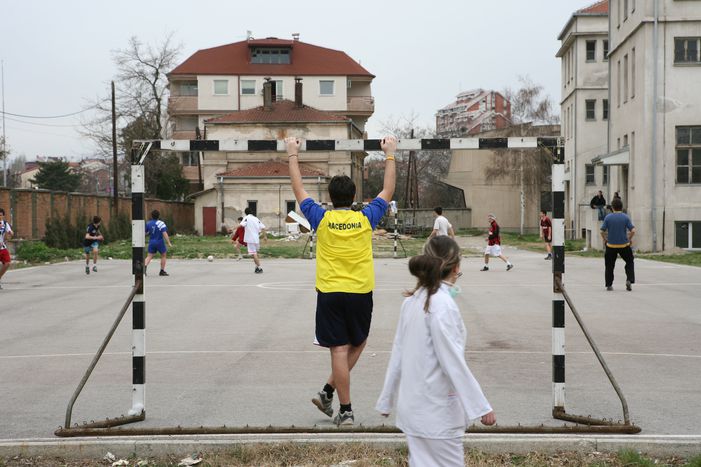 Macedonia in images: names, Tito and David Morales
Published on
After a Greek veto on its joining NATO during the annual summit in Bucharest on 2 - 4 April, the country could still be on track to start EU membership talks by the end of 2008 if it meets the relevant criteria. View from the lens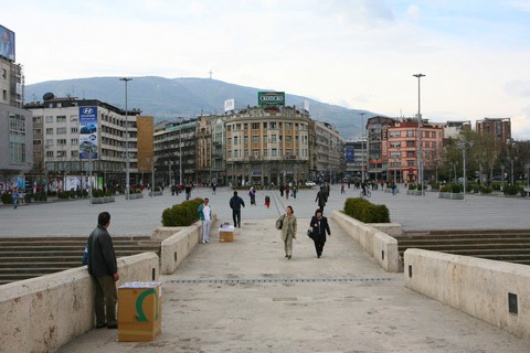 Called 'Macedonia' by Russia, China, Turkey and the US, the 'former Yugoslav republic of Macedonia' by the EU and Greece or simply 'Skopje' – divisions remain about what exactly the name is of this small Balkan country of 25, 613 squared metres, and managed to stop its bid to join NATO on 2-4 April. Whether you travel around or just stay in the capital, you see that the country itself is divided, physically and identity-wise via the River Vardar and the two bigger ethnic groups respectively. Whilst about 60% of the so-called 'Macedonians' are christian orthodox, about 35% are muslim Albanians and Turks. Some 2.5% are Roma and Serbs.
Reality is full of contrasts. Albanians live in sectors of the city where the Macedonians don't really hang around, with the ingrained memory of the year-long bloody conflict between them in 2001. The city desperately wants to live and nurture a more European environment, but since independence in 1991, the country has maintained tensions with Greece about having its own name, flag and constitution. One Greek issue is that there is already a province called Macedonia in the traditionally conservative north. Despite animosity, many visit Thessaloniki and can speak or at least understand Greek.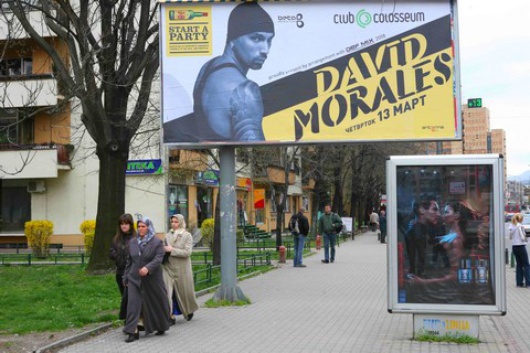 Macedonians are quite generous, and the majority speak English and help you if you ask them. At night, you can see groups of muslim women walking under huge billboards of American DJ David Morales. Under the main bridge there are beggars, and over it an enormous number of expensive cars like Porsche and Lexus. Meanwhile you can hear modern pro-Europeans who loudly discuss the need of their country to become EU and NATO members. But hundreds of people are still nostalgic for dictator Tito's era, with a 'Union of Tito's Leftist Forces' political party set up by Tito fans.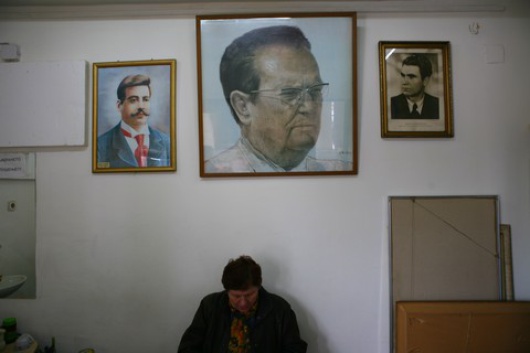 Macedonians will tell you that the Albanians aren't part of their folk. Albanians will tell you that they have no qualms about being separated from the mainland and to be unified with Kosovo.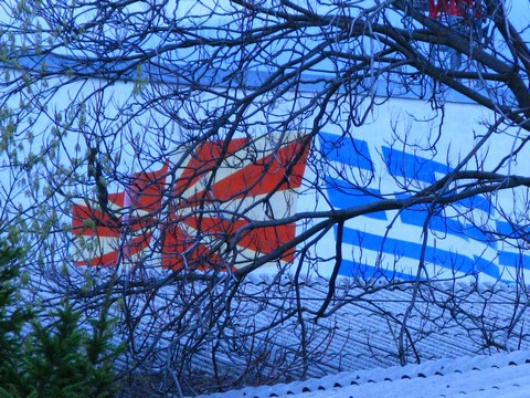 There are so many contrasts inside Macedonia like maybe nowhere. With no official name and a below-zero relationship with Greece, the Albanians of the north may create conflicts and start murmurs for independence. Is NATO membership a chance for a solution? Whilst they wait, the inhabitants remain polite and patient in a very Balkan way.
All photos: (www.nikos-chrisikakis.net)