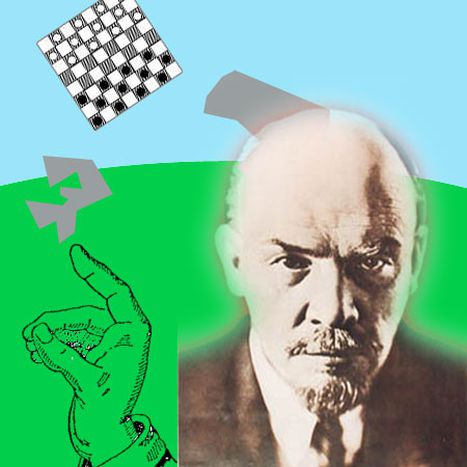 Lowdown on Polish game Kolejka, aka 'communist Monopoly'
Published on
Translation by:
Peter Robbins
5 February marked the unveiling of Kolejka or 'The Queue', the latest educational game created with the backing of the Polish institute of national remembrance (IPN). The game, proclaimed the 'communist version of Monopoly' even before its world premiere, is set in a time when people would queue impatiently outside shops for the next delivery of the tea branded 'Popularna' ('the people's').
Interview with Karol Madaj, an IPN employee responsible for heading the Kolejka project
cafebabel.com: Karol, the foreign media have christened Kolejka (pronounced 'kolayka') the 'communist Monopoly', a reference to the famous American board game.
Karol Madaj (pronounced 'Mahd-eye'): I didn't really take any inspiration from Monopoly. In actual fact, Monopoly appeared seventy-five years ago – it's a classic, but it's very old.
cafebabel.com: So what is your game Kolejka about?
Karol Madaj:Kolejka represents a characteristic element of daily life under communism – the empty shelves in the shops and the long queues for the basic essentials. 
'No matter how many people are playing, there will always be a shortage of goods'
The game is a very faithful reflection of what it was really like: queuing for hours for toilet paper or meat, often in vain, because either the delivery would never arrive or they would run out under your nose. You were never sure what was being delivered where. We took this as the basis for designing the game – no matter how many people are playing, there will always be a shortage of goods.
cafebabel.com: Who were you thinking of when you designed the game?
Karol Madaj: The game is designed for all generations – in fact, that's its aim: to bring different generations together. It can be enjoyed by children and their grandparents alike, and it can spark serious discussions, people can share their knowledge of history in a more informal way. Ultimately, the game can be played by anyone over the age of twelve.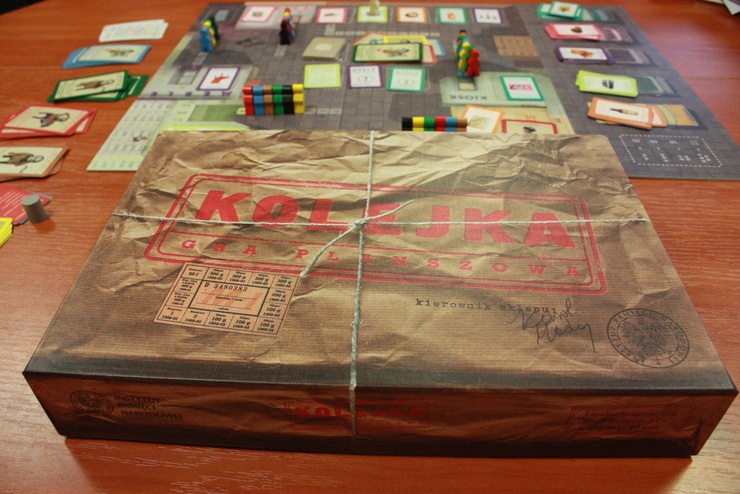 cafebabel.com: Why this age limit of 12+?
Karol Madaj: When we were trialling the game, it became clear that children under twelve couldn't handle the frustration (of the reality of those days - ed) that builds up during the game. However the reaction was the same from those aged twelve to eighty-four (the age of our eldest helper) - fun and laughter.
cafebabel.com: Do you run the risk of being frivolous with such 'fun' treatment of the realities of life under communism? Recently, nightclubs and design that hark back to the communist era have become fashionable. It seems that tinned goulash and kitsch décor are now 'in'...
Karol Madaj: It's true. In Germany the figure of Santa Claus is now more popular than when I was younger. On the other hand, if young people are laughing at the films of (the late communist-era Polish comedy film director - ed) Stanisław Bareja, then good for them. Besides, the look of the game, with its grey colours and 'cheap' paper, was designed by students studying management who are even younger than me. For them it wasn't just a question of layout. The most important thing was the knowledge that we were also adding in a historical element to the game.
cafebabel.com: As an expat, I find again and again that Poland is still viewed in the light of its communist past. Will this IPN game just perpetuate a negative stereotype of the country?
Karol Madaj: The aim of the public education office, where I work, is to educate society about the events that happened between 1939 and 1989. We can't move beyond these dates. You only have to look at why this institution was founded – solely to remember one of the unhappiest times in Poland's history.
cafebabel.com: Did you also stand in queues?
Karol Madaj: Not really – on the day of the first free elections (4 June 1989), I was nine years old.
cafebabel.com: Why make a twelve-year-old child experience what it's like to queue for toilet paper?
Karol Madaj: It's about preserving a memory of our historical past ensures that its tragedies are not forgotten.
cafebabel.com: Perhaps a twelve-year-old would rather play a computer game...
Karol Madaj: Anyone looking for an electronic version of the games Pamięć '39 ('Memory of '39'), Awans ('Advance') or 303 can play them on the IPN website. As yet, no electronic version of Kolejka is available. Personally, I'm a fan of board games. They are great for bringing people together, in contrast to video games, where you never see any emotion on the faces of the players. Also, you can play a board game as a history lesson or as a historical drama, and so on. Fewer and fewer young people are reading books, so this form of entertainment is a bit more accessible.
cafebabel.com: This isn't the first game you've designed at the IPN. Are you a fan of games in general?
Karol Madaj: Yes, I own around a hundred. My wife and I play a game every evening. The IPN has created four games to date, all of which (Pamięć '39, Awans, Zostań Marszałkiem Polski ('Become Marshall of Poland'), 303) have been about world war two. The popularity of Kolejka has exceeded our expectations. Even before the premiere on 5 February, it was being covered by the media in France, the UK, Thailand, Canada and so on.
cafebabel.com: Unfortunately, I get the impression that our generation of twenty- to thirty-year-olds has been robbed of its present, because, be it via the media or via politicians, this present remains dominated by the feeling of national martyrdom that surrounds the communist era. Instead of peacefully shaping a brighter future, we are still being forced to deplore the past.
Karol Madaj: It's not our intention to stoke the fires of martyrdom regarding the past. But it seems to me that we have to know our past to understand our present. (Pause). And what would be in a game about present-day Poland?
cafebabel.com: Good question – what could a contemporary game be?
Karol Madaj: I admit that I don't know. I recently played a prototype for a Polish game set in the nineties. Well, in it we played hitmen travelling all across the world and killing people. A bit like in those B- and C-list films. It was the only Polish game set in the present day. If I ever design a game other than for the IPN, I'd set it in ancient times.
Images: main (cc) enchiladaplate; frustration (cc) thekellyscope; bar (cc) h9ooo-8/ all courtesy of Flickr; Kolejka ©Karol Madaj
Translated from Kolejka, czyli komunistyczny Monopol