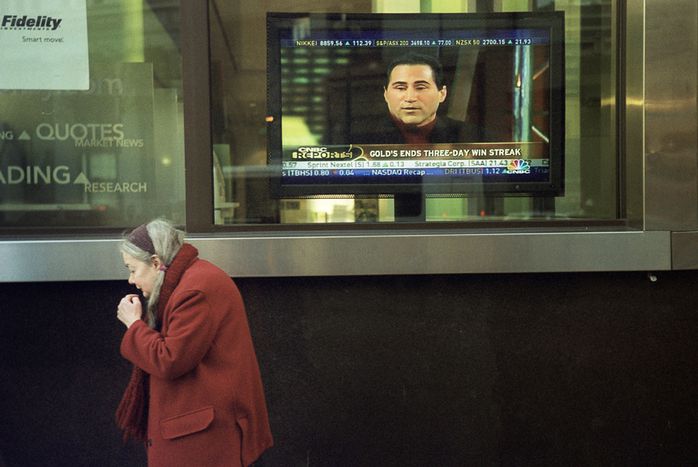 Low cost, deep discount - who benefits from the credit crunch?
Published on
Translation by:
bellaonbabel
With the current crisis, Mr Cafebabel, Mr C to his friends, the European everyman, has changed his spending habits. Some costs have been cut in favour of better value purchases.
Let's take a glance at what's making him happy…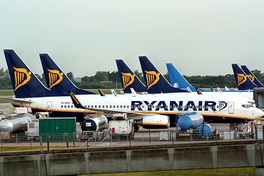 Mr. Cafebabel is going on holiday to see if the grass is greener for his European neighbours. He books a flight with a low cost airline. Times are hard, and Mr. C isn't worrying about comfort: a good price is what he's after! Whilst most airlines are suffering from the crisis, Irish company Ryanair is counting on making a profit, and has cut its costs as far as possible in order to offer its clients the lowest prices. For the majority of employees this will mean paying for certain things from their own pockets: their uniforms, badges, hours on flight simulators…With the purchase of 400 new aeroplanes and a 13% increase in passengers over the last few months, Ryanair is doing good business.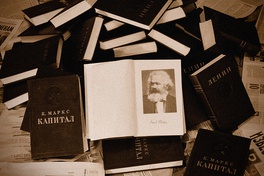 In Mr. C's briefcase we find the latest bestsellers: eating well as a family for less than 9 euros (£7.86) a day and The Thrift Book are topping the lists on the French and English Amazon sites respectively. Recent convert to Marxist anticapitalism, Mr. C will be leafing through Das Kapital during the flight. An interest in which he is not alone, if we go by the 1, 500 copies sold by the Berlin publishing house Karl-Dietz-Verlag, compared to a total of 500 in 2005. When one model disappoints, we turn to another: the crisis is pushing those disappointed by our western system to take another look at communism and other anti-globalisation alternatives.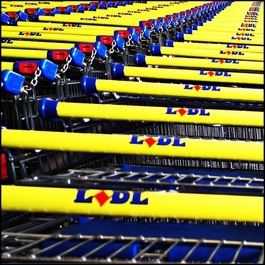 Once the plane has landed, Mr C is starving. Find a restaurant? You've got to be kidding! Time to look at cut-price options! In the context of rising global good prices, big supermarket chains are suffering but cut-price chains are booming. Lidl, Aldi, Netto, Ed…there's not a shortage of choice. In Germany discount brands have 40% of the food market. The French leader Lidl has reported its highest gain ever for 2008, at 0.3 point.
What with all this walking, Mr C's shoes are worn through. No question of replacing them; when he gets back he'll go to his cobbler. He would much rather pay for the repair than spend three times as much on new shoes. The Belgian cobblers union is posting an increase from 15 to 20% in net profits for the profession.
Gold is always best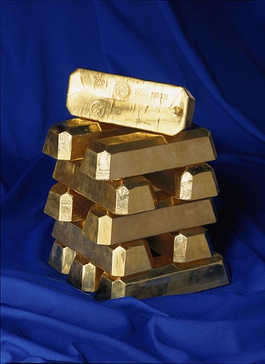 However the other day Mr. C was happy to buy a new coat on a website offering discounts on luxury brands. But only because the discount offered was 70%! The site vente-privée.com ('privatesale.com') is doing well: it predicts a growth of 40% in total sales for 2009, and is hoping to work with 250 new brands this year. With business in France, Germany, Spain, Italy and the UK vente-privée.com is putting itself forward as the European front-runner.
Watching the markets, Mr C is delighted by the prospects offered by gold. At the beginning of February, an ounce of the gilded metal was worth more than 900 dollars; in March 2008, it reached 1, 000. Compare this to the 300 dollars it was worth in 2000. 
Known as a fall-back, gold is attracting individual buyers looking for security. Unlike other materials, gold is eternal. It can be made into jewellery, in ingots…but it never vanishes. A sure investment in troubled times. In the markets as well, one person's loss is another's gain!
Translated from Low cost et hard discount : à qui profite la crise ?