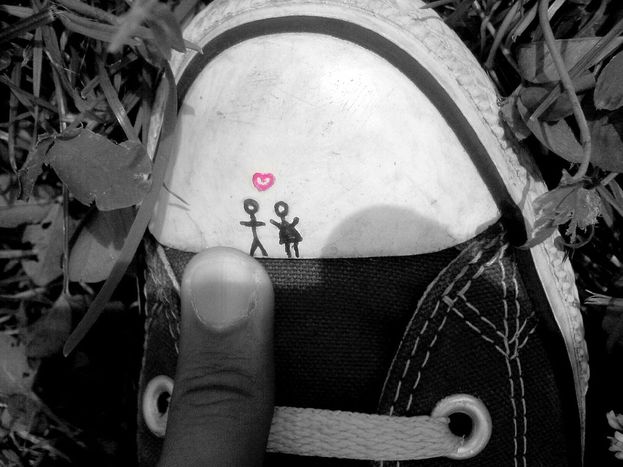 Love story: a German teacher deals with an autistic child in Wales
Published on
Translation by:
cafebabel.com
German language assistant Alissa tells the story of a separation in the Welsh valleys in Glamorgan. This article was second runner-up of the 2009 German Youthreporter award, 'Verliebt in Europa' ('In Love With Europe')
'Miss, William's daydreaming again,' squeals Katelyn with a sing-song air, pointing accusingly at the red-haired boy at the window. As I approach him, I see in the reflection that his eyes are red. I take an automatic deep breath, ready to deal with the latest autistic attack from my favourite red-haired pupil.
'Are you sad, Scott?' I ask him, deliberately using his secret name. He looks at me with those clear eyes which always send a chill through me, and asks: 'Miss, do you like being a teacher assistant in our class? Or would you prefer being somewhere else instead?'
'I like being in your class and I also like being somewhere else sometimes. And you, Scott?' 'I want to be somewhere else most of the time. I always want to be where Amy is,' he whispers, pressing his nose against the window pane.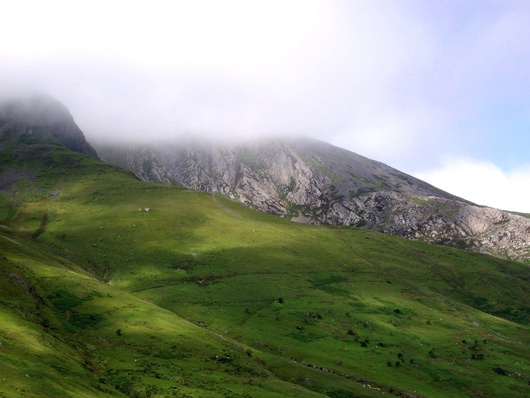 This is a love story set against the soft Welsh hills in the so-called Valleys of Glamorgan. It is played out in the hearts of a pair of kids, who nobody believes can love each other. Once upon a time there was a nine-year-old boy with fiery red hair and very light eyes whose colour would change. After a few tries the boy was born in America. Shortly after his birth he was taken out of hospital and brought back to England via a certain steam engine, the Flying Scotsman. Once upon a time there was a girl called Amy, who had an average childhood until a boy called William or Scott walked into her class. William had remarkable eyes and Amy had notable ears. Together they could go through more astonishing things than Captain Cook.
'I need to go to Swansea, Miss.' William has crept up to me during my break. He holds on tightly to my coat, his hands turn white. 'I have been thinking a long time, Miss. See, my eyes became grey.' He turns his round face towards me and I see a wakeful pupil surrounded by a livid grey. 'Swansea is on the coast, right? If I could just stand on the beach Amy might hear me from where she is with her special ears, you know. And maybe I could see her with my eyes then. Maybe my eyes will get their normal colour back.'
This is the story of a separation. Or love beyond every border. When Amy's father got a job in Arklow in south east Ireland, the family left the little Welsh town, swapping the howl of the wind with the rain of the sea. I look silently down at William and understand that no school counsellor would ever believe that an autistic boy might be in love.
'Will you go with me?' I swallow. 'Why don´t you ask your nan to go on a trip to Swansea? I am sure she won´t say no.' My nan does not like it when I talk about Amy. Please, Miss, I want to go with you.' Williams' nanny would really appreciate it if I took her child, who she nicknames 'the trouble boy' out on a day trip. His mother also appreciates the good relationship I have with her son, which she calls 'incredibly healthy'.
On Thursday William brings me a picture he has drawn himself, of a stick man with red and brown hair, and one blue and one brown eye. The stick man is quadrupedal. 'Who is that?' I ask stupidly, clearly looking blank about the four feet. 'It´s me,' says William proudly. 'I have blue eyes in this picture. That means I am happy.' 'But why do you have four legs?' 'Two of them belong to Amy. And so does the brown hair and the brown eye. It´s Willamy. Half Amy and half me makes one Willamy, together we are two Willamies.' He giggles, breathing heavily through his mouth. Later I have to take him out of the classroom because he has begun to hyperventilate.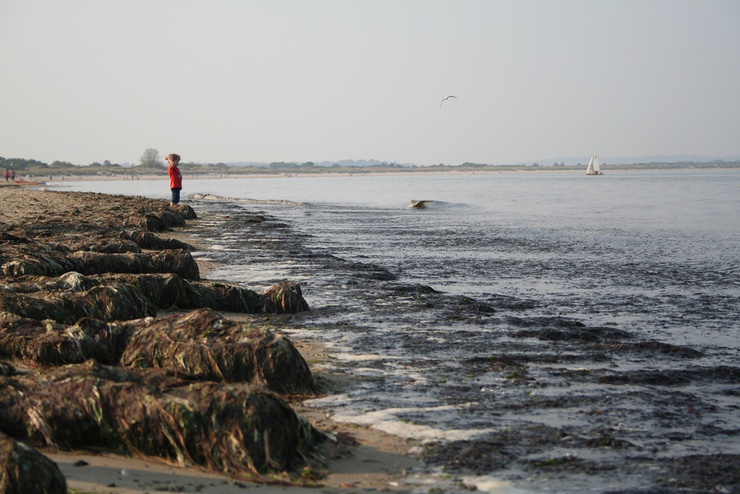 On Friday William's eyes are blue like the cloudless sky outside of Wales. He is able to concentrate on a couple of exercises. As I enter the hotel reception of Swansea Beach Inn on Saturday, where I am due to meet William's nanny, he is waiting for me in a huge green seat, smiling ahead of him. Later we run on the beach, climb a low wall and roll around on the dunes. William spits out the sand and stares on the horizon. The boy closes his eyes and rubs his forehead as if he wants to take on a more gentler tone. As he carefully opens his eyes, they are gray-green. I know what this means. 'She is there, waving at me!' he cries suddenly, breaking out into a hysterical crying fit. I decided not to act like every other adult in the same situation and treat William like someone in love, not as a child. I decided, to accept the love between two kids. 
'Let´s go slowly back to the hotel. Enjoy the last minutes of today's special moment with Amy. Tomorrow you will have another one,' I suggest. William runs off screaming across the dune, towards the waves. I jump up and run after him. He tumbles and lands face-first into the sand. A fisherman circles him. I let myself fall next to him and try to hold him back, but he breaks loose and wades into the water. A small wave crashes over his shoes, but William doesn't stir. 'Why do I feel that, Miss?' he asks. I carry him out of the sea, back to the beach, where he dumps himself on his knees. 'It´s because you are in love.'
'In love,' he replies. 'That´s what it is. It is really bad to be in love.' William looks out over the sea, then opens his little mouth and screams at the top of his lungs.

The jury says: 'This is the story of a separation. Or of love beyond all borders' Alissa encounters the story of a remarkable love during her time in Wales
Translated from Der kleine Mann und das Meer