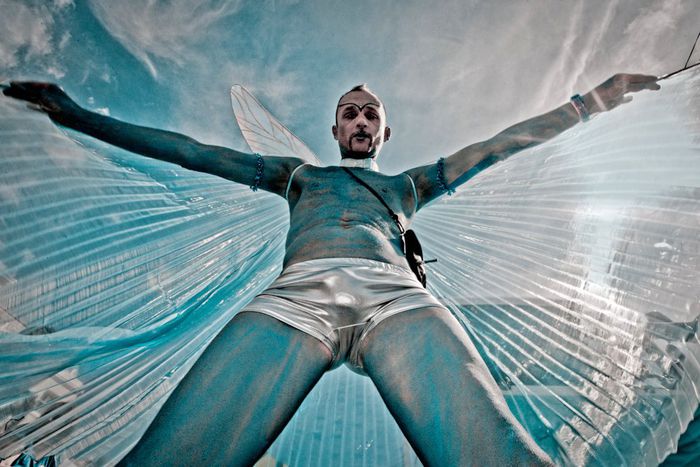 Love and Marriage: Slovak Gays Can Have One But Not The Other
Published on
On June 4th, the gov­ern­ment of Slo­va­kia de­fined mar­riage as a unique union be­tween one man and one woman. The decision remains controversial with segments of the Slovakian population rejoicing and others weeping.
On June 4th, the Slo­vak Par­lia­ment amended its con­sti­tu­tion to de­fine mar­riage as a unique union be­tween man and woman. The pro­posal was sub­mit­ted by the op­po­si­tion Chris­t­ian De­mo­c­ra­tic Move­ment (KDH) who got the sup­port of the rul­ing So­cial De­mo­c­ra­tic Party (SMER), pre­sent­ing and vot­ing the amend­ment jointly with SMER's ju­di­cial re­forms. The day after the vot­ing, Amnesty is­sued a state­ment con­demn­ing the amend­ment for breach­ing in­ter­na­tional and Eu­ro­pean human rights law by dis­crim­i­nat­ing on the ground of sex­ual ori­en­ta­tion.
"What can you say? You don't have words for this any­more. Peo­ple are re­ally try­ing to change it and it's still not chang­ing. Noth­ing's chang­ing," sighs Vladimira Hradecká, a doc­u­men­tary film­maker. "Maybe we are start­ing to be more proud in the LGBT com­mu­nity. Like, 'I'm who I am, so fuck you'. Maybe that has changed."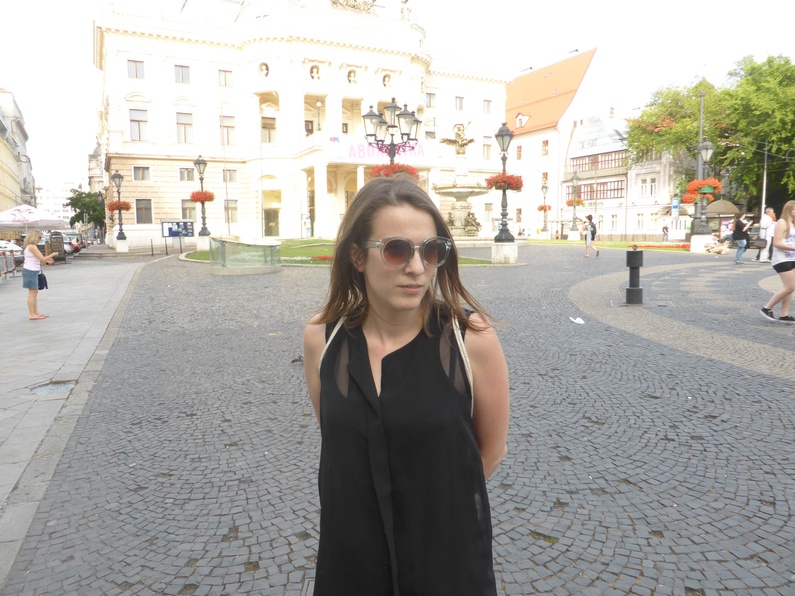 She has filmed Pride in Slo­va­kia and she is cur­rently work­ing on a doc­u­men­tary about gay Chris­tians — the Roman Catholic Church of Slo­va­kia is against ho­mo­sex­u­al­ity. In a let­ter that was read in all churches last win­ter, the Con­fer­ence of Bish­ops of Slo­va­kia (KBS) la­beled gen­der equal­ity 'the cul­ture of death' and same-sex mar­riages as 'sodomitic mock­ery'. Vladimira thinks the new con­sti­tu­tion won't af­fect her, but if she wants to start a fam­ily, maybe it will. Prac­ti­cal is­sues like buy­ing a house or get­ting in­for­ma­tion about an ill part­ner af­fect all un­mar­ried cou­ples, as Slo­va­kia has no civil unions.
Vibrant, Positive, Happy: The Gay Community of Bratislava
Down nar­row stone steps not far from the old city cen­tre lies the Be Happy Club. Only a small rain­bow under the bar's sign re­veal that this is Bratislava's only gay bar. As Vi­enna and Bu­dapest are close, with a big­ger and bet­ter gay scene, "there is not room for an­other gay bar in Bratislava," says Feri Szarka, in a cerise polo shirt be­hind the bar. He switched bar­tend­ing in posh ho­tels for the bar he al­ready fre­quented, and he is hap­pier. "We have a fam­ily here. I know 80% of the cus­tomers."
Though Feri Szarka has dis­cussed the con­sti­tu­tional change with many cus­tomers, he thinks most peo­ple are in­dif­fer­ent. "KDH are los­ing votes so they needed to do some­thing. It's po­lit­i­cal strat­egy. Peo­ple don't care be­cause they are al­ready liv­ing in their re­la­tion­ships. If you want to be to­gether, you don't need mar­riage. Peo­ple want civil unions for legal rea­sons. But love doesn't need a paper."
On the bar stand small glass bowls filled to the brim with peanuts. There is a small rain­bow-pat­terned table cloth with a small pur­ple heart sewn onto it – a makeshift so­lu­tion to a cig­a­rette burn.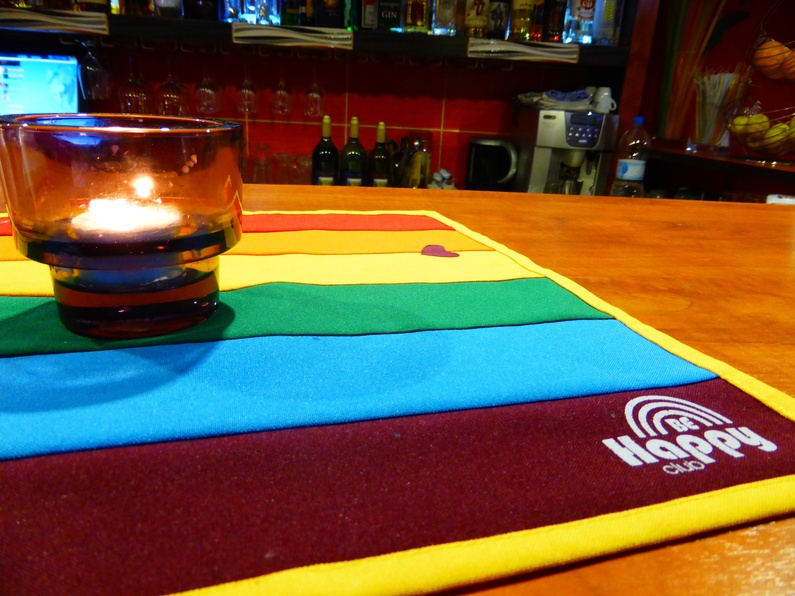 Feri's col­league comes to hang up a framed pic­ture of a half-naked mus­cu­lar man. The pic­ture is cut into slices mak­ing it look like a bro­ken mir­ror. The same kind of pic­tures line all the walls – a team of Amer­i­can foot­ball play­ers from France, says Feri, but his col­league in­sists they are Dutch and takes us to the salon in the back to see the rest of the col­lec­tion.
Between East and West
Dressed in a grey suit and square black eye­glass frames, Mar­tin Poliačik sits in a book­case lined room of the Slo­vak Par­lia­ment. His party, Free­dom and Sol­i­dar­ity (Slo­boda a Sol­i­darita) has had civil unions for LGBT cou­ples on their pro­gramme since their foun­da­tion in 2009. "We are the last in the re­gion – Hun­gary, Poland and Czech Re­pub­lic all have same-sex civil unions," he says. Even Croatia, who made a similar amendment to its constitution after a referendum in 2013, just passed a law allowing civil unions for same-sex couples.
"We are mov­ing to­wards a civ­i­lisa­tion pat­tern that is closer to Rus­sia than to the West. We are at the bor­der ge­o­graph­i­cally, his­tor­i­cally and cul­tur­ally and we al­ways had to choose. The con­sti­tu­tional change was pre­sented as a de­fense against the wave of deca­dency from the EU and the West. As the num­ber of coun­tries with gay mar­riage rises, some peo­ple con­sider this a threat for tra­di­tional val­ues and cul­ture in Slo­va­kia."
With only six per­cent of votes, his party is un­able to pass the de­vel­op­ment them­selves. And if civil unions are some day passed in par­lia­ment now, he thinks the issue might first have to go through the con­sti­tu­tional court.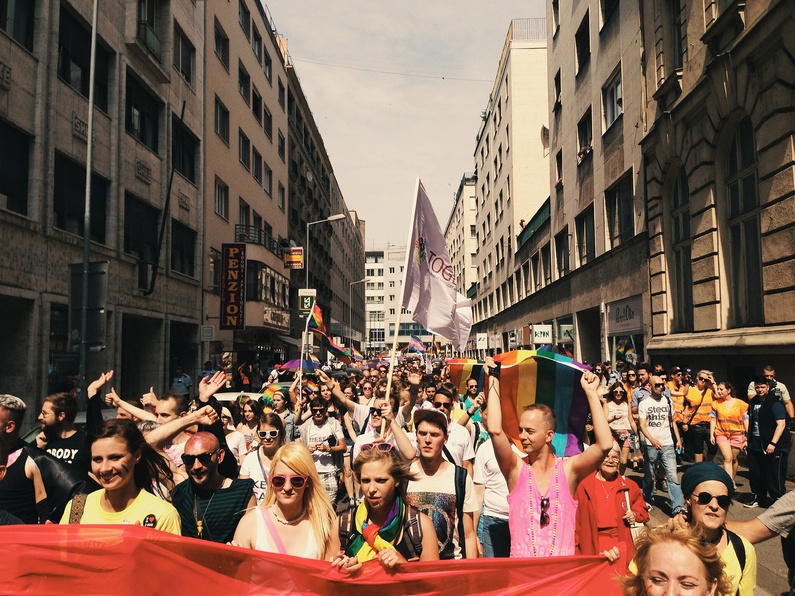 Slo­va­kia ranks 24th among 49 Eu­ro­pean coun­tries in terms of laws and poli­cies af­fect­ing the human rights of LGBTI peo­ple. Pride Bratislava has only been held since 2010. Oc­cur­ring just two weeks after the amend­ment was passed, this year the theme was 'dif­fer­ent fam­i­lies'. "Not only same-sex cou­ples but also sin­gle and di­vorced par­ents, be­cause the con­sti­tu­tion now pro­tects only one type of fam­ily, based on mar­riage be­tween a man and a woman," says Mar­tin Macko, di­rec­tor of the gay rights group Ini­cia­tiva In­akost.
He was sur­prised by the amend­ment be­cause, though KDH have pro­posed it be­fore, they never had the sup­port of SMER – until now. He thinks SMER used the mar­riage amend­ment to get sup­port for their ju­di­cial re­forms. He is not alone. The Eu­ro­pean Par­lia­ment's In­ter­group on LGBT rights ac­cused SMER for work­ing 'with arch-con­ser­v­a­tives to pop­ulist ends' and 'tram­pling the very val­ues they claim to de­fend'.
Defending A 'Traditional' Family
With 150 seats and one cham­ber, laws can be changed eas­ily in the Slo­vak Par­lia­ment. Ac­cord­ing to Mar­tin Di­long (KDH), that was one mo­ti­va­tion for putting the mar­riage de­f­i­n­i­tion in the con­sti­tu­tion. He is no­tice­ably proud that his party man­aged to achieve a con­sti­tu­tional change with only 13 seats in par­lia­ment.
"Some think this pro­posal dis­crim­i­nates LGBT peo­ple but I re­ject this. We re­spect all peo­ple. Sex­ual ori­en­ta­tion can't be a pre­req­ui­site for extra rights. There are dif­fer­ent re­la­tion­ships but they are not the same as a per­ma­nent union. Things which are the same, should be treated the same and things which are dif­fer­ent, should be treated dif­fer­ently," he says.
The amend­ment is not the only case where the fam­ily has be­come an ide­o­log­i­cal bat­tle­ground in Slo­va­kia. Last Sep­tem­ber, a pro-life march in Košice or­ga­nized by the Con­fer­ence of Bish­ops gath­ered mas­sive par­tic­i­pa­tion. The event also stressed the issue of the tra­di­tional fam­ily based on het­ero­sex­ual mar­riage and gave fruit to Al­liance for Fam­ily (Alian­cia za rod­inu), an um­brella or­ga­ni­za­tion for pro-life and pro-fam­ily NGOs.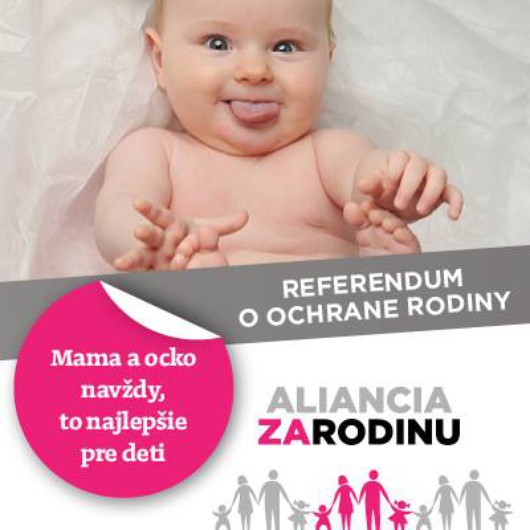 Al­liance for Fam­ily think that no other form of part­ner­ship than mar­riage be­tween man and woman should have legal pro­tec­tion, same-sex cou­ples should not be al­lowed to adopt and par­ents should be able to con­trol what sex ed­u­ca­tion their chil­dren re­ceive. And they are col­lect­ing sig­na­tures to hold a ref­er­en­dum to ask Slo­vaks if they agree.
Spokesper­son Peter Krem­sky, says it's a re­ac­tion to what is hap­pen­ing in west­ern Eu­rope. "Peo­ple are more in­di­vid­u­al­is­tic and ego­is­tic as part of the cul­ture, but the rest of the world is more fam­ily ori­ented. In Eu­rope, every­thing is con­sid­ered fam­ily now, even a sin­gle par­ent or two par­ents of the same sex." Peter Krem­sky be­lieves that men and women have dif­fer­ent tasks and both are needed to com­plete a fam­ily. "If cir­cum­stances leave a par­ent alone, of course we'll help them, but we can­not just say that it's fine."
The Long Road To Equality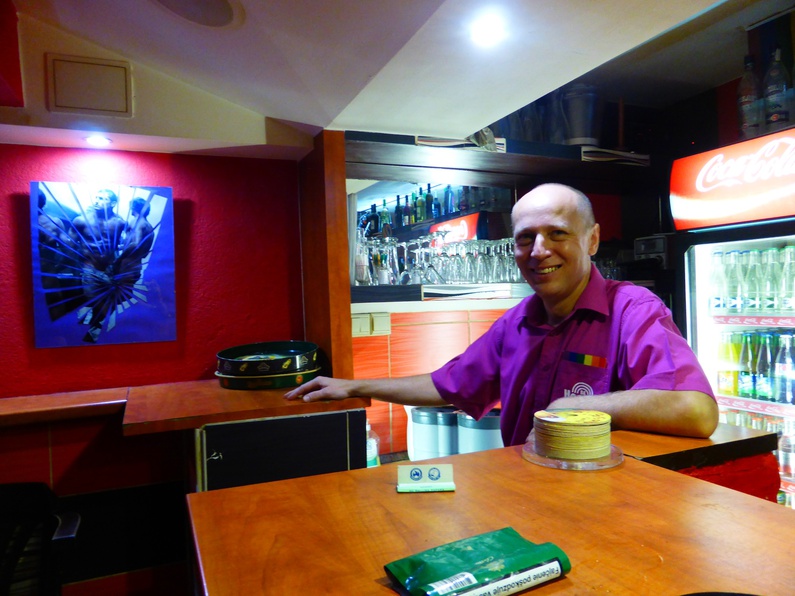 Back in Be Happy Club, three Russ­ian speak­ing men in their 40s come in and scan the empty bar with their glance end­ing on us girls in the bar. "Are you free?" one of the men in a sleeve­less shirt asks hes­i­tantly. We are per­plexed, but Feri un­der­stands im­me­di­ately and di­rects the man to the down­town top­less bar. He says he finds it amus­ing to see the re­ac­tion of peo­ple who don't re­al­ize it's a gay bar until they are in­side. One time a man came into the bar and after a while he asked why there were so many gay men. When Feri ex­plained, in­di­cat­ing the gay flags, the man an­swered, "Oh, it isn't for a Free Tibet?"
This ar­ti­cle is part of a spe­cial se­ries de­voted to Bratislava. It's part of eu-topia: time to vote, a pro­ject run by cafébabel in part­ner­ship with the hip­pocrène foun­da­tion, the eu­ro­pean com­mis­sion, the min­istry of for­eign af­fairs and the evens foun­da­tion.