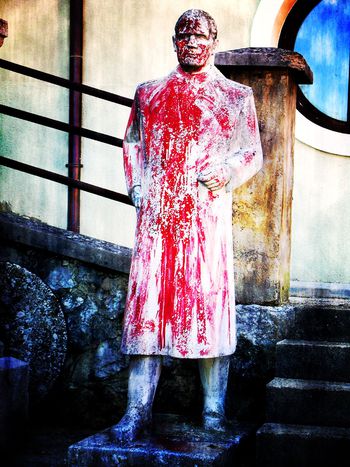 Losing my apathy: Slovenian protests against corruption grow
Published on
With 67% of the vote, the former prime minister Borut Pahor became president of Slovenia on 2 December. In the run-up to his election, Slovenians protested against the thieves, liars and corrupt political elite of our (no longer) beloved country.
I was not there, because I am a part of the so-called apathetic youth which does not care about anything, as my friends would say, though I am sorry for that
Protests have been taking place in all of the major cities in Slovenia: 10, 000 people protested peacefully as smaller groups clashed with the police in Ljubljana on 30 November, whilst more regional peaceful protests took place in Novo Mesto, Celje, Koper and Nova Gorica. In Slovenia's second largest city Maribor, whose name has been on European lips this year in its role as 'European capital of culture 2012', it all started in early October. On 28 November around 10, 000 people protested against their mayorFranc Kangler, whose political role is evidently corrupt. The people are calling time on his role, and demanding a resignation.
Political elite walk free
Slovenia left the socialist federal republic of Yugoslavia and became independent in 1991 after a short war which exploded later in other Yugoslavian countries. I was seven at that time and I didn't understand exactly what was going on. I still don't. Since then the political elite is stealing everything that is worth stealing and more. Laws were introduced allowing what is seen as the robbery of common goods. For example, factories were intentionally led to bankruptcy so the elite could buy them later. The people know that, the police know that, the courts know that, and yet nobody is imprisoned for their crimes.
Slovenia is a paradise for big players in every different sort of criminal activity
There are plenty of examples. In September, the activist Bozidar Radisic was imprisoned for growing marijuana plants, yet in November Dragan Tosic, the head of a cocaine drug cartel walked, because the court said the evidence from Slovenia and Serbia was 'obtained illegally' (despite evidence from Italy and Uruguay). The current centre-right prime minister Janez Jansa (who was also the defense minister in 1991) is supoposed to be part of a band of international arms smugglers (police refuse to check the piles of evidence). Those arms helped kill people in the Balkans war. The former EU integration minister Igor Bavčar suddenly came into money and became the owner of more succesful Slovenian companies, which are more or less bankrupt or pre-owned today. He walks free. The former prime minister and current vice-president of the European investment bank, Anton Rop, is one of the wealthiest people in Slovenia, yet nobody asks how. And there is a lot more. Slovenia is a paradise for big players in every different sort of criminal activity. Even the Italian mobster Maurizio Prestierionce admitted that he could 'hide' in Slovenia for long periods of time as nobody could touch him, despite Interpol's arrest warrant.
However if you are a chicken thief, then you will be prosecuted and sent to prison. People have decided that enough is enough - finally. The US embassy in Slovenia warns its citizens that 'further gatherings may occur in Celje on 3 December and Maribor on 6 December along with yet unscheduled events in Murska Sobota and Koper.'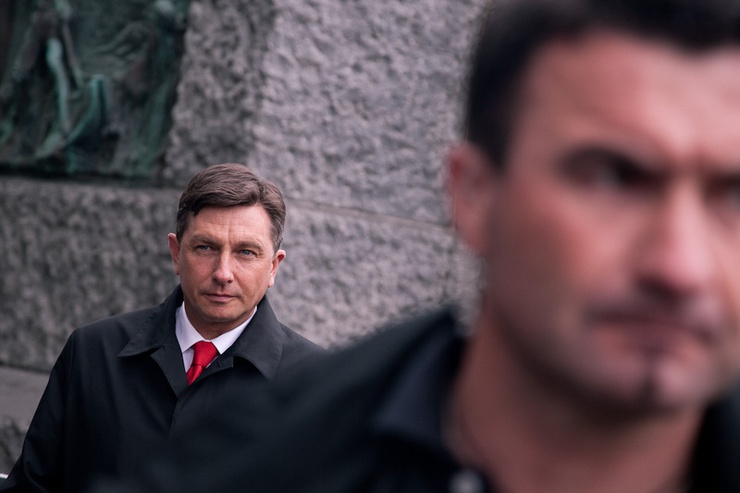 Meanwhile, the global media is wrongly reporting about the protests in Slovenia. Reuters and the BBC have headlined that the protests on 30 November were against budget cuts. They were mainly being held against the untouchable, unpunished, corrupt, criminal, political elite. The BBC text does go on to mention that the protesters fought 'alleged corruption'. There is no money for schools but yet we are buying drones for Afghanistan. Frankly it's hilarious.
Images: main (cc) nicobilou; in-text protests Maribor (cc) Jumpin'Jack; Borut Pahor with his bodyguard (cc) Simon Plestenjak/ SP official website/ flickr/ video: (cc) Maja Ikanovic/ youtube