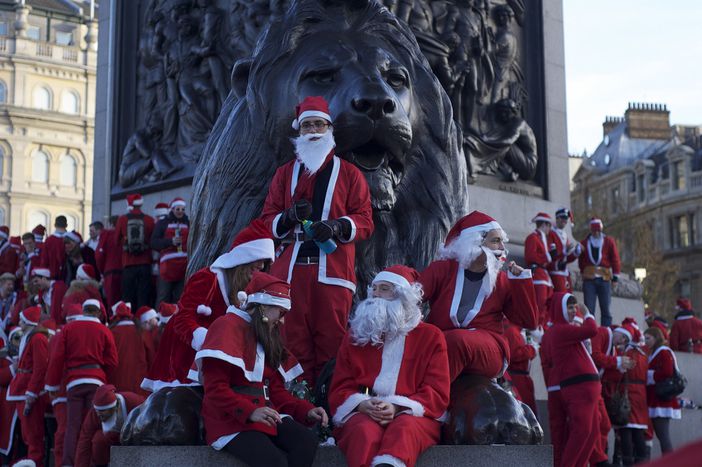 London: 'Tis the Season to Be Jolly...
Published on
The 2k14 festive season is currenty in full parabolic swing in London, with its transformation from regular bustling metropolis to Christmas crazyville now complete.
As Londoners are swept up into the gathering crescendo of Christmas expectation, have they noticed how the city has transformed itself in the process? A photo gallery.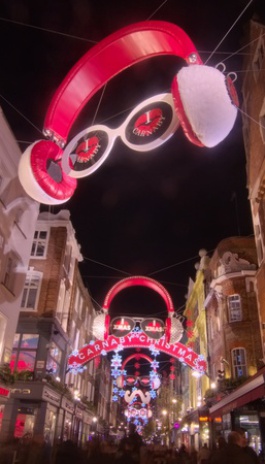 As I come out of Bond Street station in the early afternoon, I'm suddenly hit by the thought that I may have overslept by a fortnight and woken up on Christmas Eve. But as I hit the moving mass of people thronging the pavement, through the hubbub I catch one shopper talking to another, "If you think it's bad now, think what it'll be like next week and the week before Christmas day...". Aah! Sighing with relief that I haven't time-travelled unwittingly, I find myself urged half-willingly into Regent Street.
Then I take note of the decor: the capital has again decked itself out in new seasonal garb, lighting up the square mile and beyond. Oxford Street is decorated by an assembly of overhanging giant lit snowballs, and many of it's stores have decorations of their own.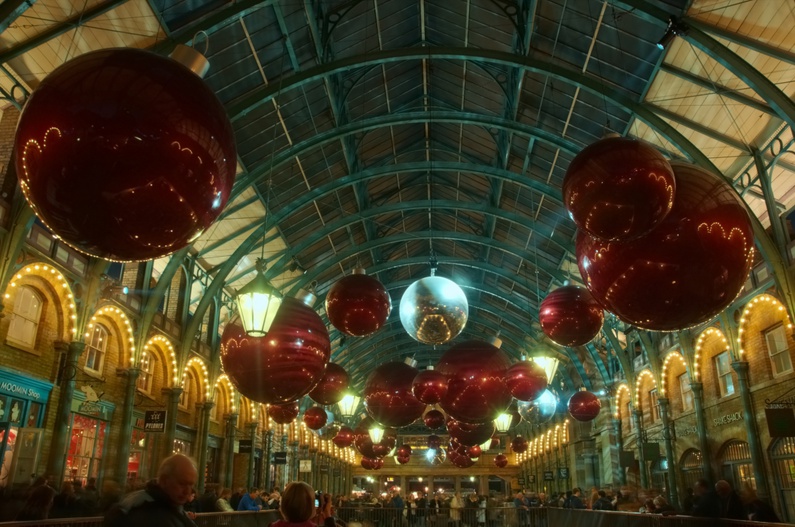 Bond Street is lit up with giant glittering peacock feathers while Regent Street has incorporated cinema advertising into its own illuminations. Giant Christmas trees are frequent, Covent Garden's tree (and its giant baubles) being the most impressive. Kew Gardens has lit itself up in spectacular fashion, and as local illuminations highlight the various neighbourhoods, Seven Dials stands out, welcoming shoppers a renewed individual character to every street. London's various indoor shopping arcades have also taken on a very festive aspect, adding yet more charm to the city.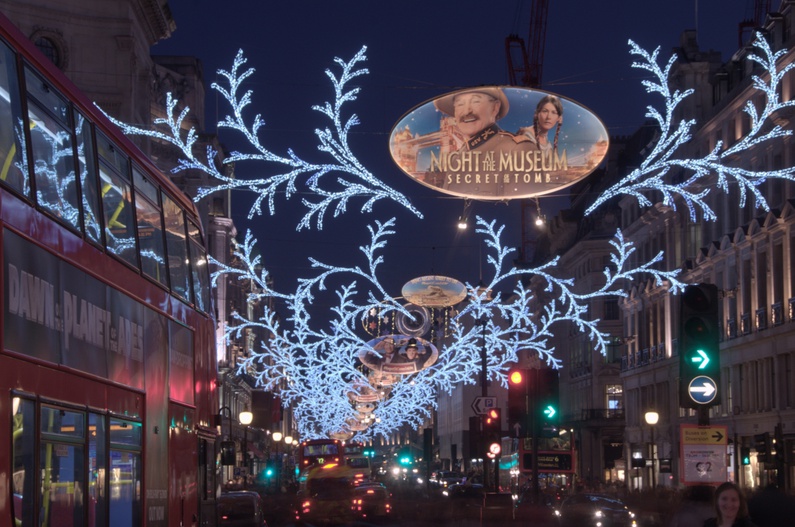 But there are two things that make up the real attractions at this time of year (apart from the shops). The first are the ice rinks which have sprung up at various locations, such as at Canary Wharf, Somerset House, The Natural History Museum, and The London Eye. Ice skating itself may not be for everyone, but it's an undeniable sign of the season and a rite of tradition in itself. The other is Hyde Park's Winter Wonderland. This year it has expanded to include a (slightly too commercial) Bavarian village offering German grub and refreshments as well as live music, whilst the continental style market returns alongside an expanded selection of children's amusement park attractions.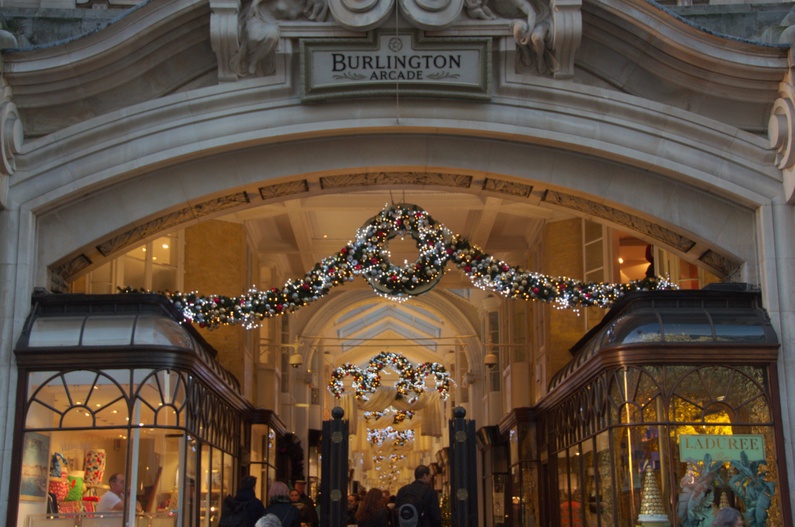 However, this year Hyde Park is competing with Victoria Park as 2014 sees Winterville make it's first appearance in East London. Elsewhere, the Southbank Winter Festival cheers things up on its side of the Thames while waiting for the South Bank Centre's Christmas market event, one of London's numerous temporary markets on show at some point or other in December.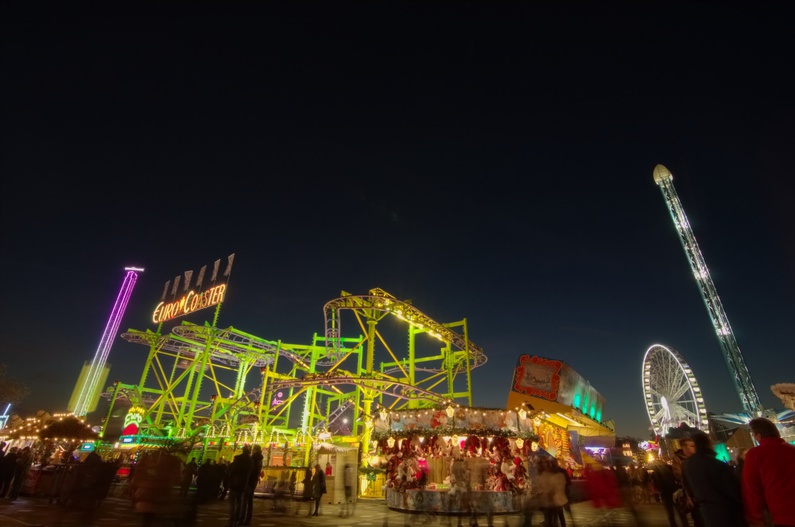 So whether you're in London for the shopping, the skating, the amusements or whether you find yourself unaffected by any of this on your daily commute, when you find yourself cursing at slow-moving shoppers impeding your way, take a deep breath, admire your illuminated surroundings, smile, and... carry on, naturally!