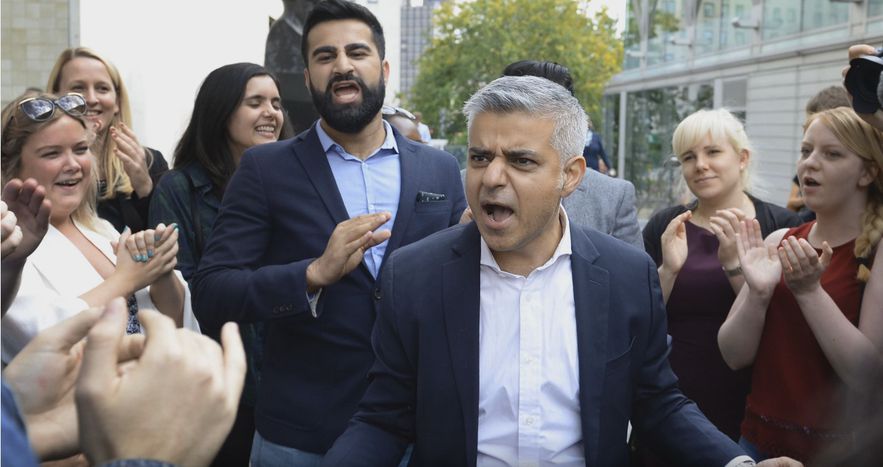 London: All eyes on Sadiq Khan
Published on
He's been too often reduced to his Islamic faith and modest origins, yet by winning the London mayoralty, Sadiq Khan is well placed for a run at the country's top job in much the same way as his rivals: through building up a big political appetite, and showing his teeth.
"We all have multiple identities, I'm a Londoner, I'm British, I'm English, I'm of Asian origin, of Pakistani heritage, I'm a dad, I'm a husband, I'm a long-suffering Liverpool fan, I'm Labour, I'm Fabian and I'm Muslim." Sadiq Khan brought in his stint as the new Mayor of London with a speech bordering on anaphora. But the "Mayor for all Londoners" – and successor to the infamous Boris Johnson – could well have added that he was a trained human rights lawyer, alongside being the son of Pakistani migrants (his father was a bus driver and his mother a seamstress).
The road to City Hall
Born in Tooting in the suburbs of South London, Khan grew up in a council house. During his childhood, he quickly became confronted with everyday racism and attacks on his religion; such stigmatisation would also be levelled against him for the duration of his mayoralty campaign. However, in this case, his modest upbringing served to help him write an unprecedented electoral story. His landslide victory, backed by the support of 1.3 million voters, gives him the biggest personal mandate in British political history. In recognition of this, Khan addressed his first words as Mayor to a city that has placed its fate squarely in his hands: "Thank you London. London is the greatest in the world. I'm so proud of our city. I'm deeply humbled by the hope and trust you've placed in me today."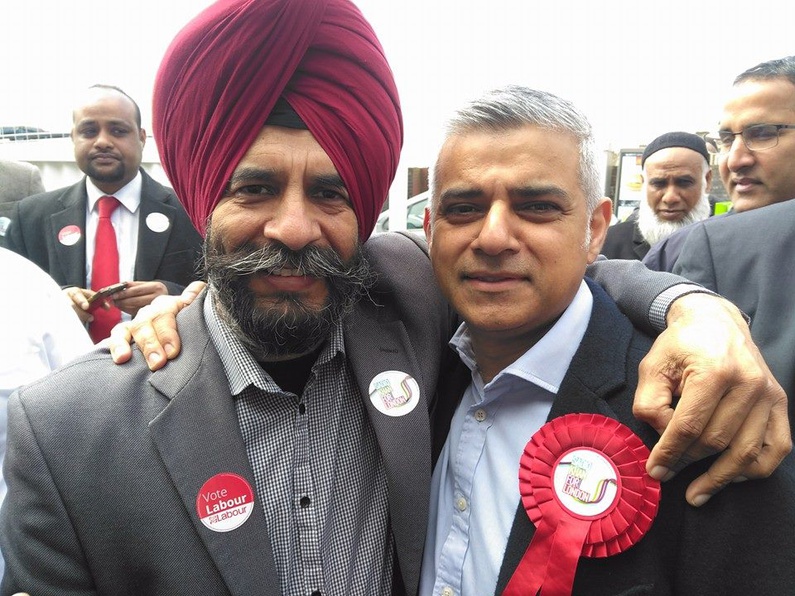 The fanfare surrounding his election has been further bolstered by the fact that Sadiq Khan is the first ever Muslim Mayor of London. That being said, the newly elected 45-year-old will have to quickly respond to the responsibilities that weigh down such a role. Tomorrow, he will be confronted with challenges that will test whether he really is the embodiment of a modern, ambitious London, comfortable with its multicultural identity and its position in the world.
Khan "the left-wing Muslim"
Mere weeks after his election, European media is already discussing Khan's future ambitions. Opinions are divided over what his election means for Europe. In France, the Netherlands, Germany and Switzerland, reports systematically made reference to Khan's religion and to the image of Pakistan as a home for Islamic fundamentalism. Metronews ran with: "Sadiq Khan, son of proletarian immigrants and Mayor of London." In the Netherlands, where a Muslim has run the second city of Rotterdam since 2008, the question of religion also arose. NRC Handelsblad contrasted "the millionaire green" (Khan's adversary, Conservative Zac Goldsmith) to "the left-wing Muslim".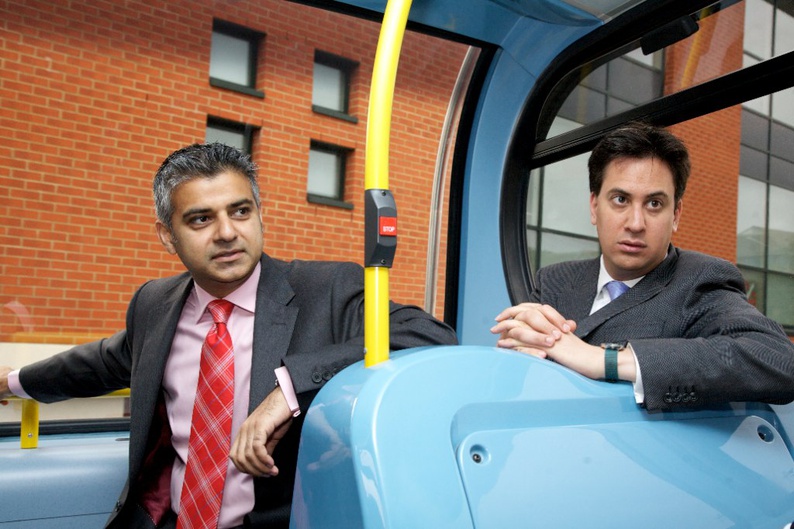 Far from this representation, the UK sees rather a symbol of progress to be welcomed. The election of Sadiq Khan is viewed as a turning point in British political life, symbolising the accession of immigrants from former colonies into key positions in society. David Lammy, the Labour MP for Tottenham, said: "If we ever get a prime minister of colour it will be because of what Sadiq Khan has achieved."
More than London calling?
So far, what Khan has achieved is mostly according to plan. "Homes for Londoners" is his flagship policy, aimed at responded to one of his electorate's primary concerns: housing. In order to make the "most expensive capital in Europe" a less restrictive, more accessible place, the new Mayor plans to quadruple the level of affordable housing, whilst bringing "greedy developers" to their knees. Next, he will set up a non-profit real estate agency aimed at helping "good landlords" to escape the clutches of commercial agencies. The property owners using this quality indicator could also distinguish themselves from those he calls "rogue landlords". Finally Khan wants to reserve the sale of new builds to the local market for the first six months following their construction. "There is no point in building homes if they are bought by investors in the Middle East and Asia," he said. "I don't want homes being left empty. I don't want us to be the world's capital for money laundering. I want to give first dibs to Londoners."
Particularly in light of last summer, when Khan nominated Jeremy Corbyn to be on the ballot in the race to become Labour leader – he later voted for an adversary – Khan surfed on a wave of "Corbynmania" in order to attract sympathy from the left of the party. However, from the moment that he was selected as the Labour candidate for London, he distanced himself from Corbyn, instead attacking the "anti-Semitic image" of the party or the fact that the new Labour head-honcho refused to sing the national anthem God Save the Queen. "He was very unwise," Khan is quoted as saying, seeing as Corbyn is "trying to be the British prime minister."
Sadiq Khan's publicity campaign
It seems that in addition to his mass appeal, Khan is unveiling an ever-greater appetite for political confrontation, catching out the political manoeuvres and changeable positions of politicians ready to do anything to please the electorate, while simultaneously showing his own teeth. Above all, this allows voters to view him as a leader. Recently, a Labour MP even compared him to Richard Nixon in the Financial Times: "He is unprincipled, but I don't mean that in a negative sense. I see him like Nixon, the primary unprincipled politician of modern times, unknowable, highly successful electorally." So, Mr Khan, does Downing Street beckon?
---
This article was published by our local team at cafébabel Brussels.
Translated from Londres : le festival de Khan