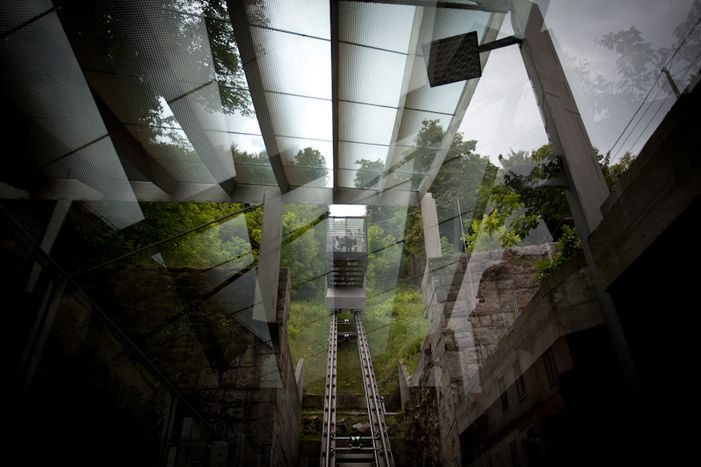 ljubljana switches to green
Published on
Environmental changes are present in almost every conversation you can hear on the street, in the office etc., and we must keep in mind that these changes play a very important role in our everyday lives. However how big this role is, is yet to be revealed.
Ljubljana is without a doubt a beautiful city that brings diversity into an otherwise sleepy country.
However, I cannot say that the city is too environmentally concsious. The use of alternative ways of transportation is almost non-existing, and bikes are mostly used by students. Nevertheless changes can be seen, recently the city of Ljubljana started a project called "Bicikelj". Visitors and people living in Ljubljana will be able to rent a bike for a short period of time and then return it at one of the stations that are set around the city. Such kind of rent a bike is well spread throughout Europe and I am really happy that Ljubljana is finally making some positive changes in this direction as well.
Moreover, an Eco conference titled "The price of environmental services" took place in Ljubljana between the 21st and 22nd of April. The conference hosted many speakers from various fields that presented how their respectable fields are connected with ecology and environmental changes. The main topic of the conference was the importance of information when it comes to environmental changes. There was a mutual consensus that information plays an important part when it comes to fighting these changes and giving the general public the necessary information so that they can act on their own. At the end it could be seen that all fields have a lot to do with ecology and environment.
Café Babel Ljubljana also recognizes the importance of informing people about environmental changes, and because of that we decided to dedicate the following months to the environment and ecology. At the beginning of June we will organize a debate, that will show us how important environment really is and ways how every individual can easily switch to green. Our step will be small but we hope it will not go unnoticed and will hopefully bring some positive effects. Our debate is titled "Let's switch the University of Ljubljana to green", because changes need to start happening and we hope to set a positive example for future projects and activities in this direction.
If you're interested, keep following us and we'll make sure to keep you updated! ;)
Author: Lara Kandus