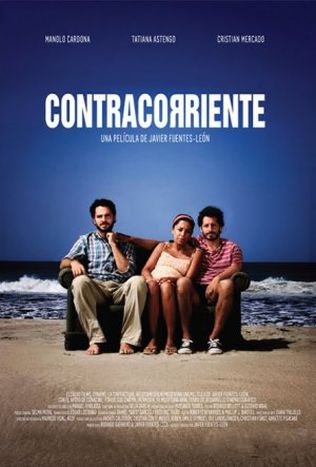 Ljubljana gay and lesbian Film Festival
Published on
The 26th Ljubljana Gay and Lesbian Film Festival - promoting diversity and fighting against discrimination since 1984 Still under the impression of the 21st Ljubljana International Film Festival – Liffe, we decided to make a short cover on another eventful annual artsy film festival that takes place in Ljubljana from November 27 to December 5.
This festival has a more than 20-year tradition and is known as the oldest European gay and lesbian film festival. First organized in 1984, the film festival unveils the hidden, neglected and perhaps forgotten part of the film history.
This year's festival will be dedicated to two brilliant directors of the Soviet cinema Sergei Eisenstein and Sergei Parajanov, who not only lived with their homosexuality, but also reflected their nature in their work and were thus persecuted by the Soviet authorities. In the Tribute section, apart from the aforementioned directors, the festival focuses on actor Rock Hudson, the romantic favourite leading man during the 1950's and 1960's. The 1.96 m tall actor was unquestionably one of the most popular and well-known movie stars of the time. He was also one of the first Hollywood celebrities to die from and AIDS-related illness. What seemed marginal, or was frequently labeled as private and unsubstantial for the majority of the population, was on the contrary an essential issue for all three artists, constantly in conflict with their everyday and professional entourage.
The opening film Undertow (Contracoriente), a new Peruvian gay film vowing audiences at Sundance film festival and a serious candidate for the Oscar in the category of best foreign language film, is part of the series of films at this year's festival presenting the large palette of classical elements depicting and linking individual contexts such as: secrecy, humiliation, subjugation and hidden revolt against the oppressive social, ethnic and religious traditions. Of course, let us not forget the omnipresent homophobia and discrimination, leading to a 'new' form of discrimination: the selfdiscrimination. These classical themes are introduced and exposed to the audience through different visual and narrative levels with one common element: water. The water gives and takes, washes, cleans, hides, changes…. This element is present in most of the films of this year's festival program. It plays an important metaphorical role in Undertow, The Children of God, the Purple Sea, Eloise, Sasha and The last summer of La Boyita, all undoubtedly unique avant-garde and experimental film achievements worth seeing.