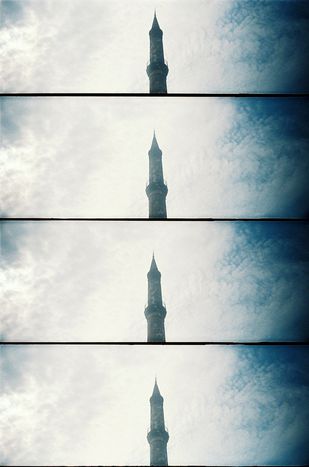 Livni in Rome: "Time is working against the free world"
Published on
Translation by:
linda pinkney
In the runup to the Israeli elections, the Foreign Minister urged Europe to take action on issues from Iranian nuclear capacity to the future Hamas government
"We have no time", began Israeli Foreign Minister Tzipi Livni, who arrived in Rome on 22 March to meet with her Italian counterpart Gianfranco Fini. She warned against Europe waiting to see what Hamas would do. Livni also highlighted that "the danger is that humanitarian aid sent to the Palestinians by the EU will go to help the terrorists."
The aid problem
Tzipi Livni, is the daughter of Eitan Livni, a member of Irgun, a Zionist organisation responsible for the King David Hotel bombing. She is also one of the pillars of the Israeli government. Livni is the diplomatic arm of the centrist party Kadima: likely winners of the Israeli elections on 28 March. She was in Rome to put Israel's fears to the European leaders.
Fini responded to her concerns by making clear Italy's support for Palestine was limited to humanitarian aid, and that they would not support the Hamas for as long as it continued to endorse violence against Israel. Livni, for her part, asked for guarantees on the destination of funds, stating firmly, "we want all aid to Palestinians to be distributed by NGOs and UN agencies only, to prevent it from ending up in the coffers of a Palestinian Authority led by Hamas".
An ultimatum on Iran
Livni also made her position clear on Iran: "Now is precisely the time we must issue an ultimatum, and the Security Council intends to do so. At the moment, Iran is simply buying time, and time, as we know, is working against the free world." Whether Europe listens to her demands remains to be seen.
Translated from Livni a Roma: «Il tempo lavora contro il mondo libero»