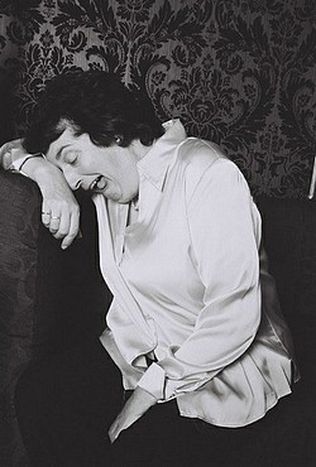 Lindsey Davis: 'my writing is not the ghastly modern personal therapy type'
Published on
The award-winning British historical and comedy detective novelist, 58, on 'being like most English people' and her original brand of writing
'My American publishers feared that my early books written in British English would not sell well in the US,' remarks Lindsey Davis, 58, in the lounge of Rome's Hotel Forum. The history of the Italian capital plays a vital role in Davis' highly successful historical comic detective series, set in the first century AD of the Roman Empire under Emperor Vespasian. 'I would lose my identity and voice as a writer. We in Britain don't insist books or films set in small town America should be translated into British English!'
Davis is famous for her rants. The spirited remarks on her website spark debate about the issues she faces as an award-winning writer. Amongst others, she has received the Ellis Peters Historical Dagger Award in 1999 and the 'best comic detective' Sherlock Award in 2000 for her hero Marcus Didius Falco, who BBC listeners recently voted the 'most appealing character in fiction'.
Beginnings
Born and brought up in Birmingham, Davis' interest in politics was encouraged by a father who taught government, whilst her Latin teacher sparked her love for the classics and archaeology. She read historical novels as a child, whose heroines often set their heroes straight. 'These adventures had people surviving in an unfair world against the odds,' she observes. She studied English at Oxford University's Lady Margaret Hall (famous for its women students who became successful artists, writers and politicians). In one note on her website, she tells a reader, 'I am very sorry you have abandoned your degree. I believe every girl should have a degree certificate to find at the back of cupboards from time to time, and remind her of the days when she could have gone anywhere and done anything, instead of landing up wherever she lands up, usually with an unsuitable bloke.'
Davis continued her passion for writing after graduating. 'I sometimes hear from the people in the office where I was a scivvy,' she says on her website of her thirteen years as a bureaucrat. 'They are wonderfully envious of my present life, just as I hoped bitterly that they would one day be.' Becoming successful has not changed relationships with her original friends, but as for the outside world, Lindsey remarks, 'I have become much more careful in my dealings.'
1985 was the turning point (or as Falco would say verto cuspis), when she was runner-up in the Georgette Heyer Historical Novel Prize. 'It took years of struggle to achieve success as a full-time professional writer, before The Silver Pigs (1989) was published.' The first Falco detective novel is about a plot to overthrow the Emperor Vespasian rule (AD 69 to 79). Throughout the series, Falco and his wife Helena Justina experience adventures from northern Britain to the east of Greece, one end of the empire to the other. The current and eighteenth novel, Saturnalia (2007), deals with political scandals, murder and mischief during the Roman equivalent of Christmas.
Davis is evidently a very moral woman, who shares many, 'but not all' of the traits and opinions of her anti-hypocrisy heroes Falco and his wife Helena Justina. 'I use them as much as a foil to make a point or poke fun at the conventions of the time,' she chuckles.
Falco hero
Davis draws on ancient European writers including Suetonius, Juvenal, Martial and Virgil to gain a sense of the period. She uses the Oxford (Amanda Claridge) or Blue Guide, 'but there's a new Time Out with me in it that I ought to be plugging!' Her style is not the tired Agatha Christie style pot boilers. 'It is different and original,' she remarks. 'It's not the ghastly modern kind of writing as personal therapy type. I loathe pigeon holes. I don't write like anybody else. I have been to all the countries where I set my adventures, often visiting more than once the sites of the novels, to give a sense of place, scale, light and mood to the story.' She does not mention that her storylines provide a mischievous guide to the unknown country that is the Roman Empire, whilst still bringing a world that a modern day Machiavelli would find reminiscent of today's powerbrokers in Berlin, Brussels, Paris or even modern day Rome.
Readers of Falco books certainly get to know the dangers faced working in a British silver mine, seeing the sights in ancient Greece or as a soldier in the dark forbidding forests of Germany. But for many fans, including myself, perhaps a more detailed analysis of the real politique of the times might be welcome?
Getting published
Falco's latest project is a short story commissioned by BBC Radio 4. It's part of a new initiative which pairs writers with reading groups in the central England region, due to be broadcast in 2008. 'I take a much more intense interest in contracts than many authors (self-defeating wimps!),' she laughs. She's unlike some authors who see sending their latest book to publisher as the end of the process. 'Getting a publisher, getting paid properly, getting books produced to a high standard and getting publicity to ensure your books are made available is much the same in any country – very hard!'
Davis admits to being a keen European through selling her work and being welcomed in European countries. As for Turkey joining the European Union, 'Why not - it was part of the Roman Empire! I am grateful to have, incidentally, a keen and efficient Turkish publisher.' But she admits to being, like most English people, 'shamefully ignorant of modern European literature - though I have read Simenon! But no time for more; the ancient lighthouse and library of Alexandria is calling.'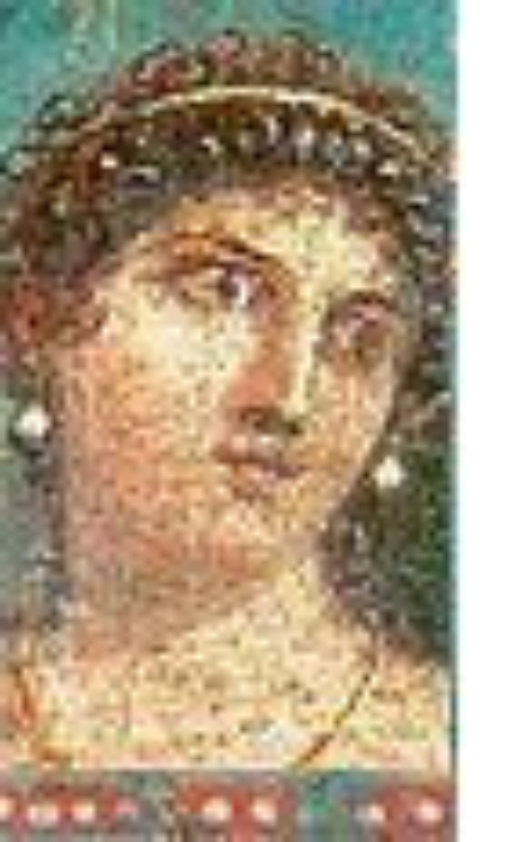 The nineteenth novel in the Falco series is due in June 2009 in the UK and Spain. Translated audio books can be found in Denmark and Germany, although Davis warns against film adaptations: 'I am not interested in having inferior versions!'