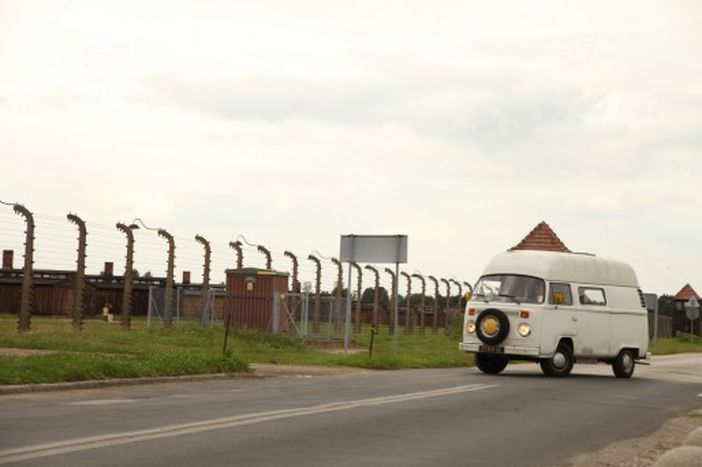 Life in the Shadows of Auschwitz
Published on
After stopping in Krakow, the Bulli tour continues to Oswiecim, a Polish city better known as Auschwitz. Once the site of two large Nazi concentration camps, the city and its inhabitants try to escape the shadows of the past.
The Bulli tour has almost travelled 11,000 kilometres. After visiting Hungary last week, we headed to Poland where stopped quickly at Auschwitz (Oswiecim in Polish).
Klaudia Domzal was born in Oswiecim and spent her childhood there. Her hometown sits in the midst of the former Auschwitz concentration camp. In this small Polish town, daily life is peaceful. But when she tells people where she comes from, Klaudia admits things get tense: "Telling people that I come from Auschwitz make them uncomfortable. Some of them think that I live in one of the camp's barracks. No one is aware that the city existed before the Nazis arrived and that it is possible to have a pleasant life here."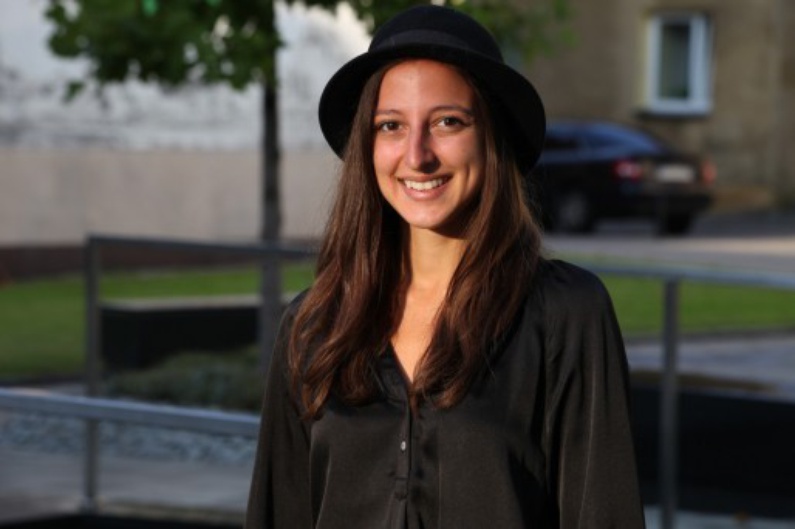 Klaudia becomes our guide and shows us the small streets of this small city of around 40,000 inhabitants. We discover the ordinary face of a ordinary little town: cafés, restaurants, some nightclubs, two cinemas, a high school, a college, a tattoo parlour and a newly refurbished library.
"It's a very nice town, the kind of place I'd like to live and even grow old in. I'd be so thrilled to see people coming to see for themselves how happy we are here. It's true that the old camp is very close to the town, but we don't have a daily connection to this part of history. We know it exists, we are familiar with the story, but we carry on in our everyday lives without giving it a second thought."
"World War II? We don't discuss it"
The paternal side of Klaudia's family has always lived in Oswiecim. However, it's difficult for her to discuss the 1940s with her grandparents. She prefers avoiding the subject. But she has visited the memorial three times and entered history competitions organised by the Institute at Auschwitz.
On Oswiecim's central square, Klaudia shows us the new cafés and building façades that are freshly painted with bright colours. "Everything has been refurbished over the last five years. The Polish government gave the city generous financial help. Before, we didn't have any nice public spaces, only old popular cafés. But now we have a cool downtown with an ice cream shop, restaurants and  terraces."
Peaceful Coexistance                              
Although the border between the old Auschwitz camp and the city of Oswiecim is clearly delineated by cement walls and barbed wire fences, the atmosphere remains solemn. Auschwitz I and Auschwitz II's two hundred hectares are divided into two sites, at the very end of Oswiecim and Brzezinka (Birkenau). You can see small houses and their gardens from the old Auschwitz camp, and vice versa.
Some already lived here before the War and wanted to return to their land. Others took advantage of the attractive housing prices to settle down. The most stunning image remains that of a house, facing the old Birkenau camp. The train tracks, heading towards the gas chambers, run through a small private garden. Above one of the tracks , you can catch a glimpse of a red and green swing.
Danny Ghittis, a Jewish-American artist, decided to talk about the ghosts of Auschwitz by photographing the daily life of those living in Oswiecim and Brzezinka. His series 'Life in the shadow of Auschwitz' shows a picture of a girl roller skating in front of the brick barracks, a farmer burning some wood in close proximity of the gas chambers, or a nun playing badminton in front of the old camp.Speaking from Oswiecim, Danny Ghittis explains: "I came up with the idea about ten years ago when I found out that Auschwitz was also city. I became immediately fascinated by this story and it has stayed in my mind ever since. Then,  I decided to go and see it myself. I moved to Oswiecim for five months. I had a lot of prejudices against Poland and its past. I discovered young people who are very interested in their country's Jewish culture. Even though my photos show a contradiction and use symbols like smoke and flames, I nuanced my vision and accepted this concept, which is both simple and complex: life goes on..."
So life did go on, even here, next to the symbol of the largest destruction of the 20th century. For some, it demonstrates a certain resilience, for others, a longing to forget.
The Bulli Tour team also made a documentary about the preservation of the old Auschwitz-Birkenau camp, which can be watched on the Bulli Tour Europa website.
This article is part of a reporting series created as part of the Bulli Tour Eu­ropa project, which cafébabel Strasbourg helped organise. Go to www.​bul­li­tour.​eu to read more articles from the trip.
Translated from La vie à l'ombre des camps nazis d'Auschwitz