Lesbos's migrant crisis: a report in 7 photographs
Published on
Translation by:
Rosa Giliberti
The Greek island of Lesbos is one of Europe's most fraught frontiers. In the midst of the pandemic, the journalist Federica Tourn and the photographer Stefano Stranges went to the refugee camps there, and experienced the consequences of an accommodation system that has been pushed to its limits first-hand. This piece, published in partnership with QCodeMagazine, is their documentary of a forgotten crisis.
Originally, the hotspot was meant to hold fewer than three thousand people. But it was quickly overcrowded. Twenty thousand refugees currently occupy the hills of Moria in Lesbos. Over the last two months, in response, the Greek government has been trying to introduce some restrictive measures, such as floating barriers, to stop new arrivals. They've closed facilities in the centre of the island, as well as in northern Greece. In compliance with the deal that the EU made with Turkey in 2016 they're also resorting to forced deportations.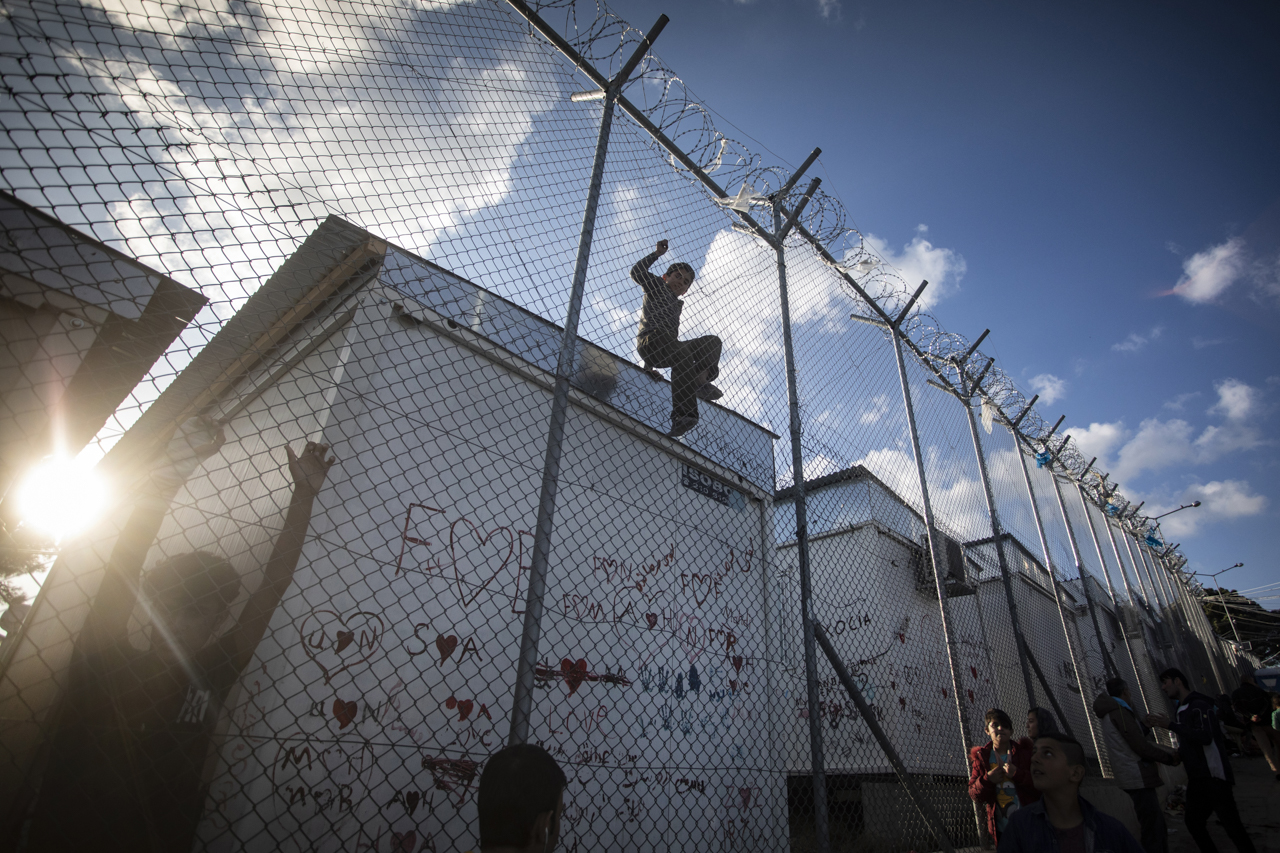 Women, children, sick and elderly people are currently amassed in cold tents, buried beneath mud and trash, with no electricity or running water. There's not enough food for everyone and what supplies there are often go bad: eggs turn to dust, and there are worms in the beans. Healthcare is seriously lacking and now there is the additional worry of Covid-19: on 19 March the island's main city, Mytilene, registered its first ICU patient.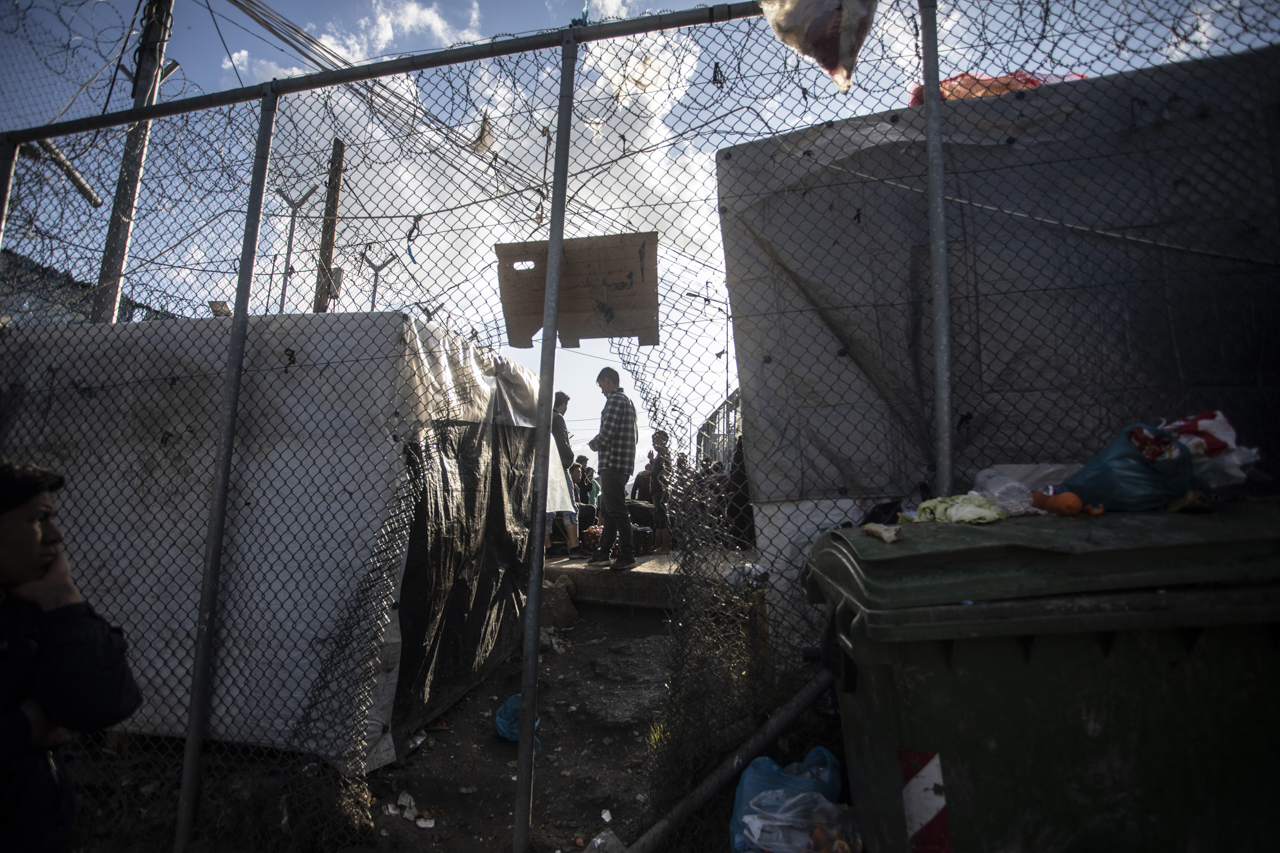 "My brother is a hothead, unmanageable like every boy his age but I can't have him removed from my care or he might get killed." Fatima, 24 years old, was a once a professional gymnast. Today, her main concern in Lesbos is keeping her teenage brother out of trouble. They travelled together from Afghanistan and given she's an adult she's considered the head of the family: "Moria is a terrible place," she says, "yesterday there was a fight right in front of my tent and there was blood in the streets." Fatima explains that "every day is a nightmare," especially in Sector A, where unaccompanied minors live. "When we got there, a boy had just been killed." This area, which is supposed to be a protected zone for minors, is actually a place where anything goes: drugs, alcohol and violence included.
Meanwhile, the soaked and scared migrants who disembarked on the pebbly beaches near Mytilene, have camped under the olive trees, with the wind blowing hard. They're afraid of being assaulted by the extreme right gangs that roam the island. Europe is not what they thought it would be.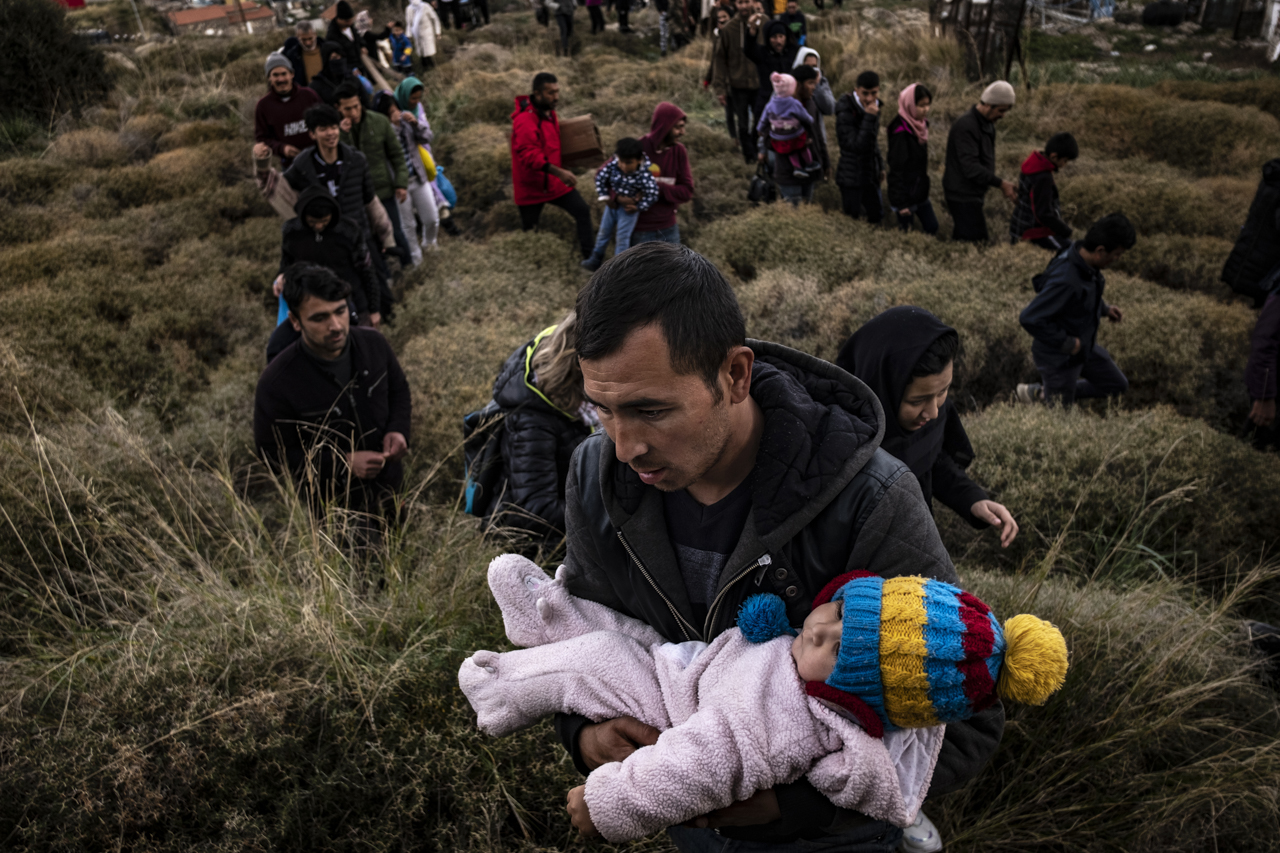 Why did they travel here? As soon as these people heard that Erdogan was planning to open the border at the end of February, they hit the road. But the initial reception was awful. The Coast Guard tried to push them away aggressively while they were still at sea. On dry land, a Syrian man from Deir El Zor says: "Europe is the worst thing that could have happened to us."
A tale of repression
The Afghans in Moria protested against the camp's inhumane conditions. They yelled "freedom." It was a sunny morning at the beginning of February and along the road to Mytilene the sea air smelled like spring. Women and children were leading the demonstration. Behind them were the youths and men. They were peaceful, calm and confident in their demands: for better safety, hygiene and medical assistance. They wished to be heard by the authorities that had confined them to limbo without any promise of an update or improvement.
At the first corner they met the riot police, who violently pushed them away using pepper spray. The crowd was confused for a moment, but people soon re-composed themselves into a long line and tried - with red eyes, wearing slippers and carrying the children on their shoulders - to reach the capital through the hills. The officers followed them with batons and tear gas, without any heed for the wounded, the struggling women or the babies.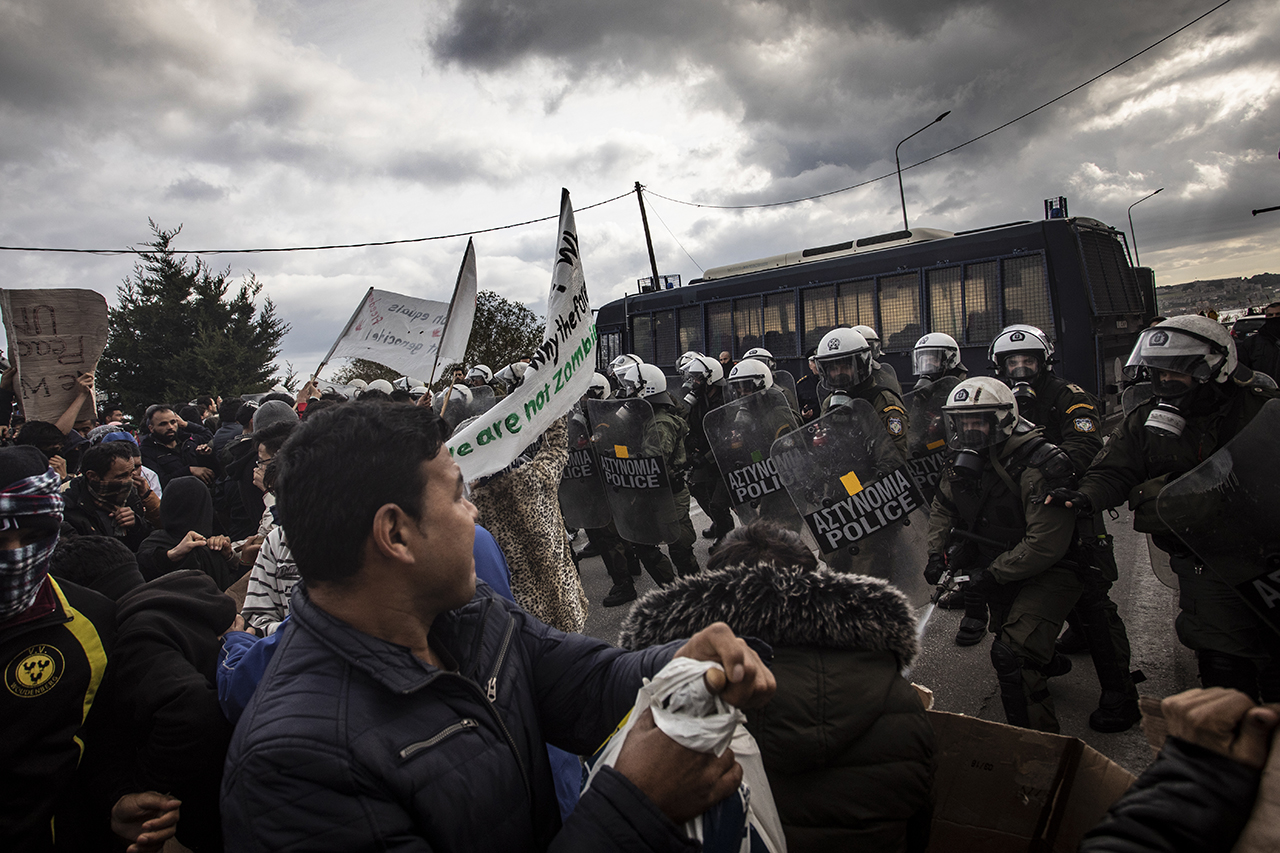 It's a storm
I receive a message from Moria's camp: "There's been a storm since yesterday, it's still ongoing, and it caused damage to a lot of tents. There's no heating, there's nothing. This is the real hell I've read about in the books but which I'd never seen before; now I'm seeing it with my own eyes and we're sinking in it more and more." Waled, a 36-year-old agronomist, comes from Afghanistan. He's been in Moria since 5 September 2019 with his wife, their 12-year-old son and a 6-year-old daughter. The camp has just one fountain and it only supplies water at night for half an hour. Women go up and down the hills to fill their bottles but there's not enough for everyone. Even washing a plate or a couple of cups is difficult in Moria.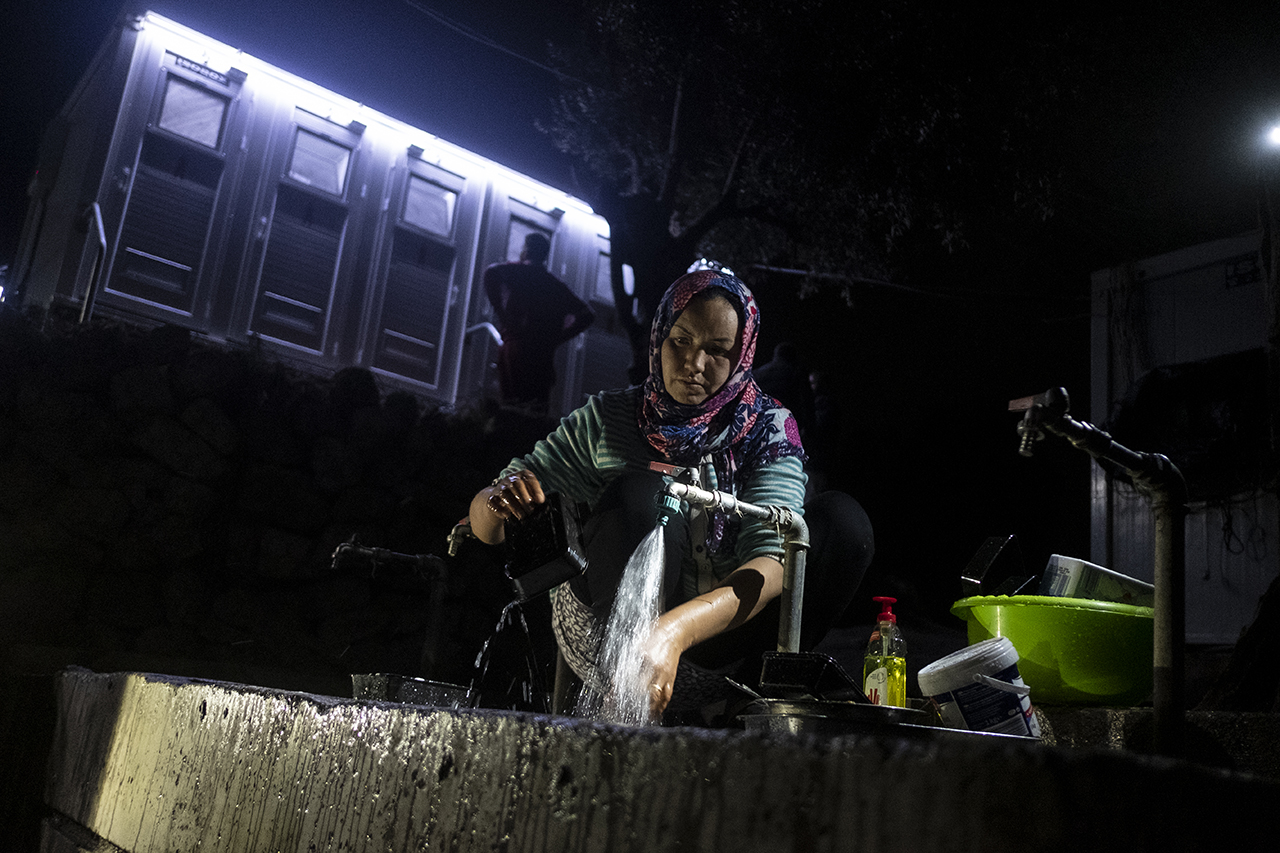 When the sun goes down everyone shuts themselves in their tents where they lie, eyes wide open in the dark, waiting quietly for morning to come. It's impossible for women to go outside by themselves to look for a toilet. It's better to just give up. Too many have been attacked while waiting in line to use the dirty and dangerous facilities. "It's better to just feel sick", F. tells me, looking down in embarrassment.
---
This piece is published in partnership with QCodeMag. It was re-edited by Cafébabel staff, from the original by Federica Tourn and Stefano Stranges which was published in Italian on 11 March 2020.

Translated from La crisi migratoria a Lesbo in 7 scatti