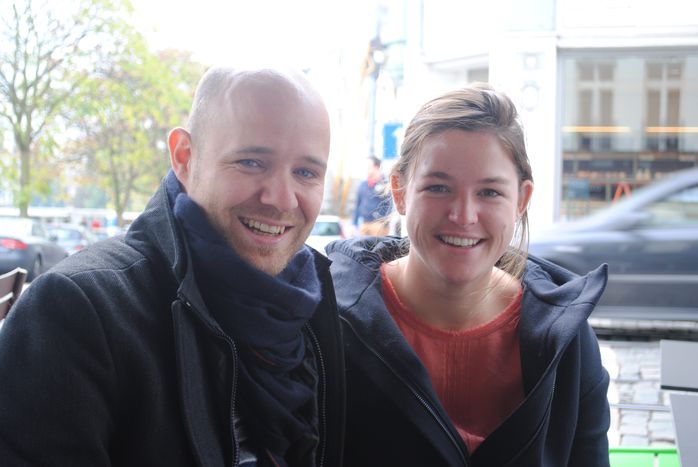 Leaving Las Brussels: Belgium's youth brain drain
Published on
The eurozone unemployment rate hit a record 11.6% with 18.5m people out of jobs, according to eurostat. Belgium does not figure high or low on these lists (at 12.4%), but is affected by a lack of opportunities. In 2010, 28,000 highly-skilled young Belgians left their country, 70% more than in the previous year. How serious is this migration trend?
Sheltered from the autumn rain, policymakers discuss new fiscal measures to promote growth and employment in the current financial crisis at the EU council summit in Brussels. Xavier Rossey, a Belgian freelance journalist and musician in his late 30s, was born in Leuven and spent his childhood in different African countries and Madrid before coming back to Brussels. He is sceptical about the future of the economic situation; nothing has changed unless the big powers in the EU want to do something progressive. Belgium is a small country, he repeats several times, and it does not have so much influence in power politics. Yet many citizens have already decided to leave their debt-laden countries in search of better jobs. The flight of human capital, more popularly called brain drain, is the large scale emigration of highly-skilled individuals.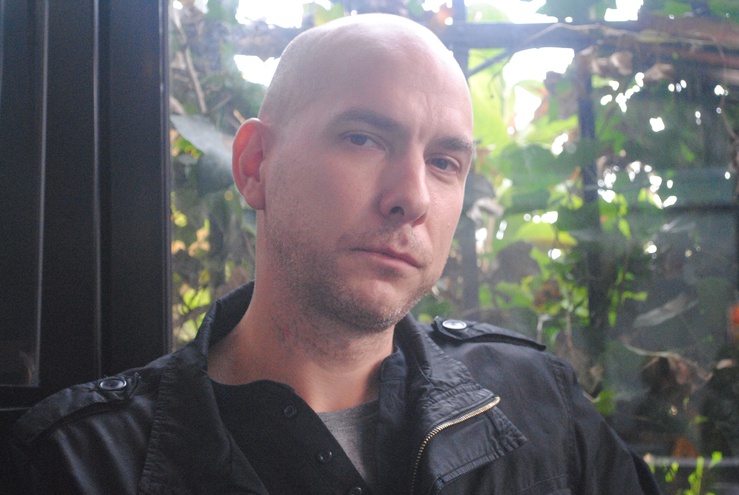 Leaving Vilvoorde for Hong Kong
The difficult thing for a person who lives in Vilvoorde and would like to go to Hong Kong is not to go to Hong Kong, but to leave Vilvoorde, quipped Belgian singer Jacques Brel. It's about staying away for Ruben Loodts, a 26-year-old EU specialist. 'I bought a one-way ticket to Istanbul in November,' he says at an artsy coffee shop along the Rue de Laeken. 'When I finished my masters degree in 2009, we were just in the middle of the financial crisis; there were no jobs available. Most of my friends continued their studies with a second masters, but I wanted to step into the real world and left for an internship in Turkey. Now, after three years of experience in Brussels, I decided to return to Turkey. I haven't found a job yet, but I know there are lots of opportunities there.'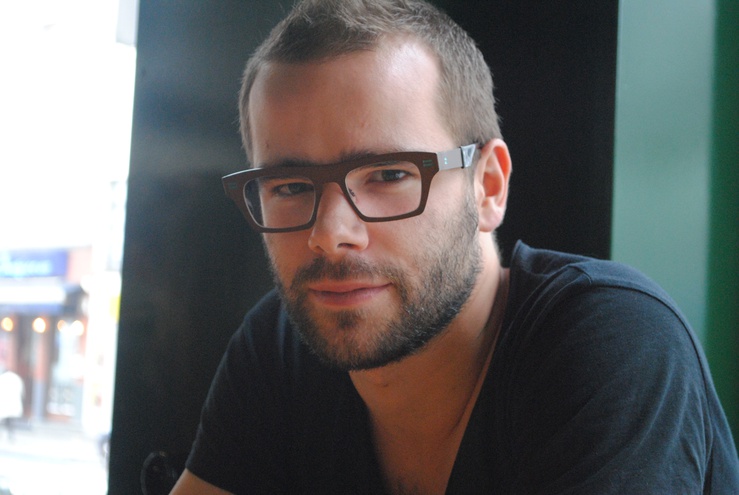 Estimates of the brain drain exodus are sketchy but each year, thousands of highly-trained Belgians like Ruben move to other European states like the UK and France, or to international destinations like the US, Brazil, Russia or Japan, where jobs are plentiful and the financial incentive good. Frédéric Docquier of the catholic university of Louvain confirms that Belgium is mostly losing highly skilled workers in science and technology. It is likely to lose many entrepreneurs and investors due to having some of the highest tax burdens and low public benefits and transfers. 'European countries invest less than the USA or Japan in research and development (R&D),' she says. 'Europe produces more doctors in science and technology than the USA but employs less of them. This includes public and private R&D, i.e. expenses for academic scholars and for firm-level research activities. Researchers located in Belgium are not well paid, work with poor infrastructure and administrative support.' Biology researcher Jeroen Ingels plans to leave Belgium in December with his fiancée. 'Our biggest motivation for relocating to the UK is the job opportunities,' he explains. 'Scientific research is very competitive, and you need lots of experience. The UK ticks our boxes. Ultimately, good living is the key.'
Tax and R&D hurdles
To what extent the Belgian government can alleviate youth unemployment is a matter not just for the economists. At Cafe Réné in central Ghent, a small city near Brussels, Axel Clissen and Laura Bown explain the mood of their generation. 'There's a feeling many young Belgians share that if you really want to get anything done, you have to get out of the country,' explain the two architects, who are in their late 20s. 'Unless you have a certain ambition, life in Belgium is always great; we have a very well organised social security system. But if you want to do something visionary, you should embrace challenges abroad.' Axel emphasises the lack of genuine competition in the local job market. He studied both in Europe and in the USA, and plans to go to Tokyo to work at the one of the top architect offices in the world, while Laura is planning to move to a developing country such as Brazil. 'Over-regulation and bureaucracy in Europe always distract you from putting your creativity to the work,' she says, pointing at an unfinished building nearby.
'Unless you have a certain ambition, life in Belgium is always great; but if you want to do something visionary, you should embrace challenges abroad'
'In Belgium, when you try something and you don't succeed, you are a 'failure'. If you do that in Silicon Valley, you are 'experienced,' says 26-year-old Andrew Fecheyr. He brings a different need to the 'brain drain' table; his desire to be at the mecca of technological innovation. After studying in Ghent, Lisbon and Valencia, Andrew found Europe not so competitive in terms of IT reseach and development and joined LawGives in California, a startup created by a Belgian friend. 'Young people who want to change the world are born everywhere, but in California they are encouraged to actually go ahead and try it. That's the big cultural difference between Belgium and Silicon Valley.' For Xavier Rossey, the Belgian journalist who I meet at the summit, this lethargy stems from severe tax hikes. 'If you have to pay nearly 50% as tax of your salary, you eventually lose your incentive to run a new business in this country.'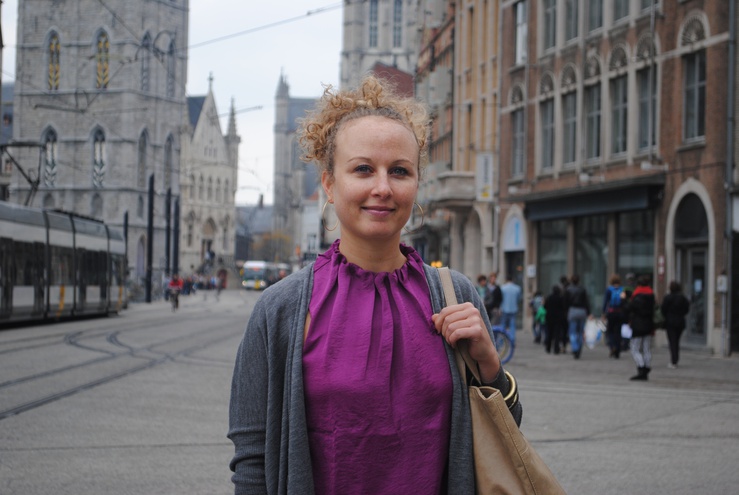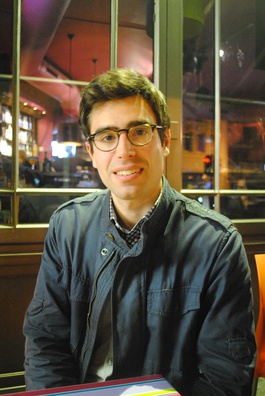 Xavier says he can't leave Brussels so easily, as his family is based here, and Philip Ciesla says he would return to Belgium to raise a family. 'Every country comes with its own economic and bureaucratic hurdles and language barriers,' says the business management graduate, who has studied in Barcelona. 'I plan to go to the US next year - temporarily. Nobody wants to raise children in a country where everything is prvatised, we have a fairly good back-up system here.' In the end, the Belgian brain drain may become a trend of brain circulation. 'Melbourne has good working conditions,' says Noémie Wouters, a 29-year-old Belgian PhD-holder in marine biology, as we walk around Ghent. 'That does not mean that I won't come back. I love my city. You appreciate the quality of your country more when you see other systems.' For professor Docquier, he best way to turn brain drain into brain gain in the country is for the Belgian state to invest more in R&D, and offer tax incentives for research activities conducted in Belgium, if it wants to lure back its high-skilled, well-educated young citizens.
This article is part of the seventh edition of cafebabel.com's flagship project of 2012, the sequel to 'Orient Express Reporter II', sending Balkan journalists to EU cities and vice versa for a mutual pendulum of insight. Thanks to Carole Viaene and the folks from cafebabel Brussels
Images: © Cansu Ekmekcioglu for Orient Express Reporter II, Brussels, 2012